Using this module, you will be able to display products of one or more categories or brands in your site.
Live Demo:
Admin
/
Front
This module uses OpenCart cache system for better performance.
Features:
Filter by product name

Select products of one or more categories

Select products from one or more manufacturers

Different product sort

Date added

Date modified

Sort order

Product name

Product model

Product quantity

Manufacturer

Reward points

Product rating

Price

Viewed

Randomly

Sort items from low to high or vice versa

Ignore out of stock products
The module is repeatable and you can create different instance and display them in different pages and positions.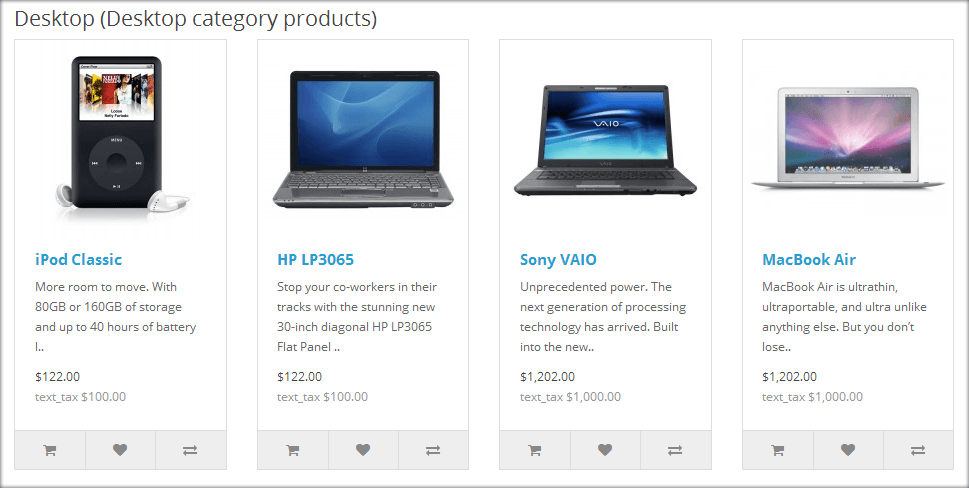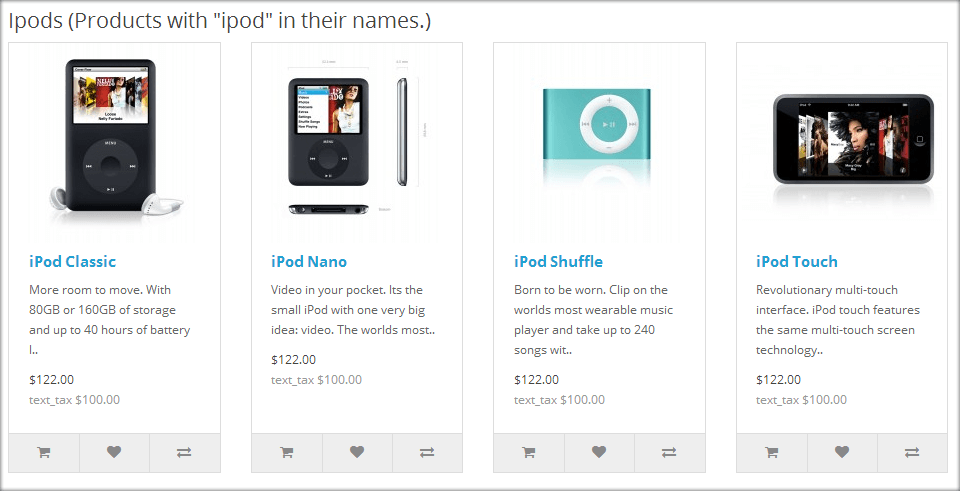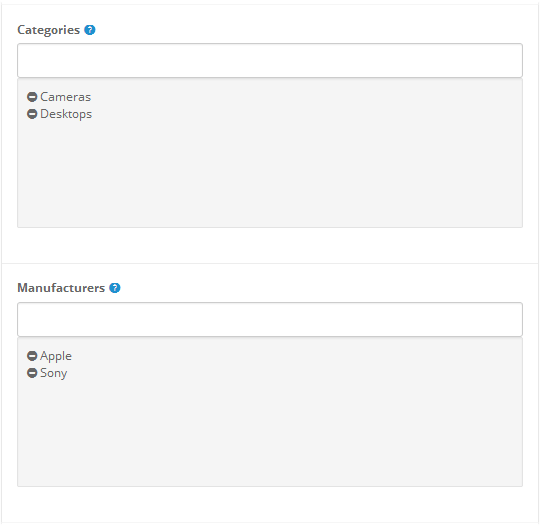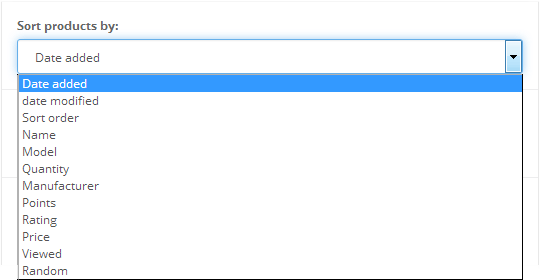 No core files are changed or replaced.
Free Installation and Support
Install Instructions - OCMOD
- Login to your OpenCart admin panel
- Go to Extensions > Installer and upload dc_products_by_categories_manufacturers.ocmod.zip
- Go to Extensions -> Modules -> Products By Categories, Manufacturers -> Install -> Configure it
Or use ftp and upload the contents of
upload
folder