Using the
Options Description
, you can write your own descriptions for the options or option values and display them to the customers.
Live Demo:
Admin
/
Front
Module settings:
- Ability to specify the desired class for descriptions
- Possibility to determine the position of the description:
-- Before option's label
-- After option's label
-- After option's values
-- As a tooltip
You can hide the description and then display the description for each value when the corresponding option (checkbox, radio button, selective menu) is selected.
Supports HTML, using the embedded editor you can add color, link, image and more to your text.
Extension is fully multi-language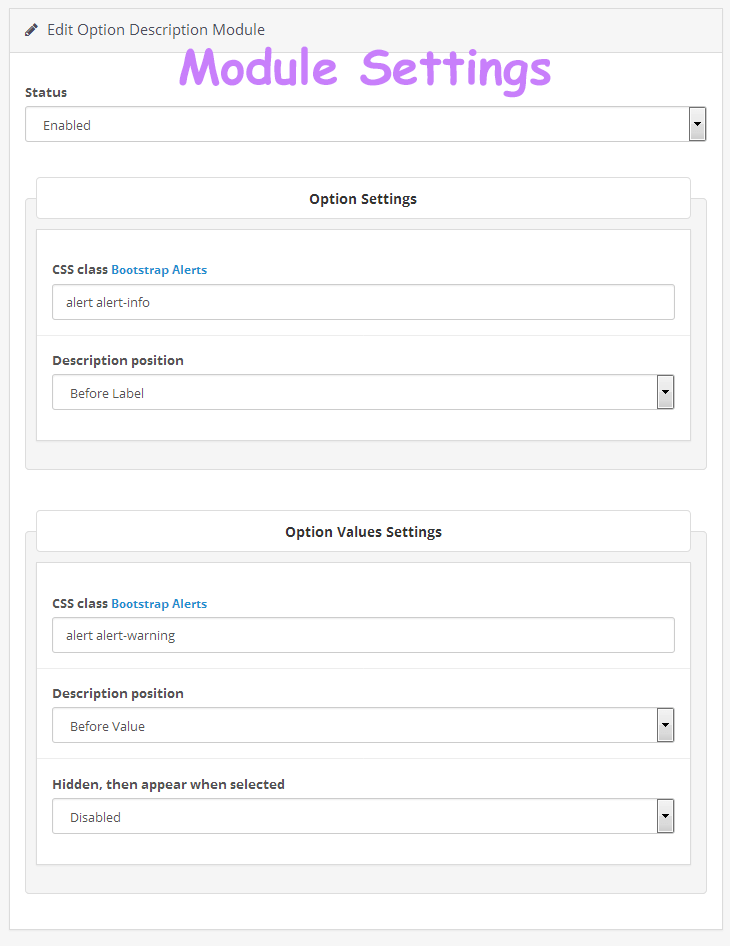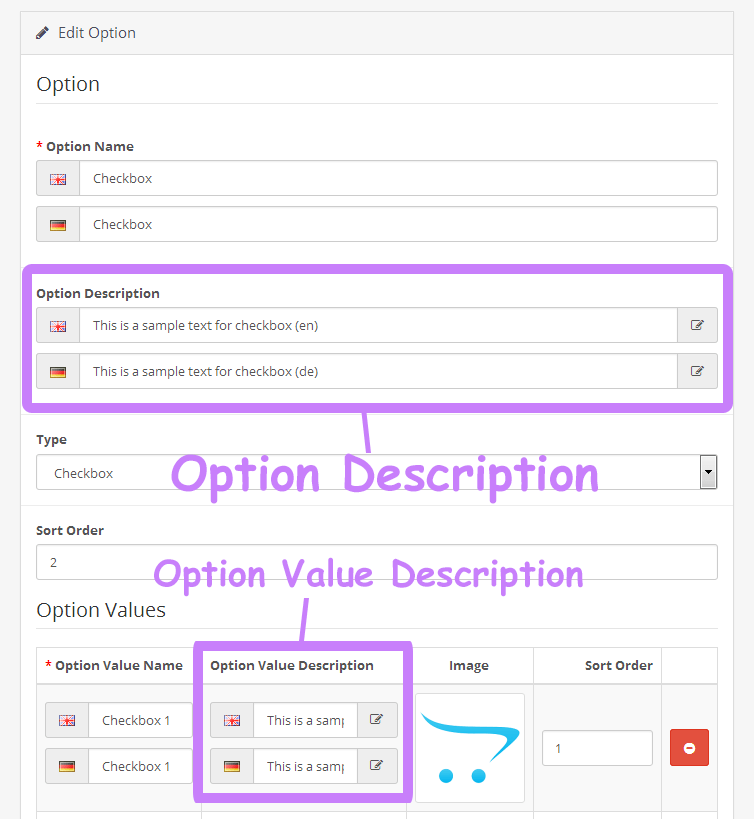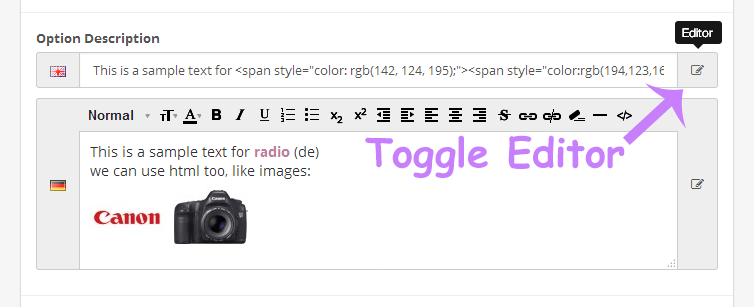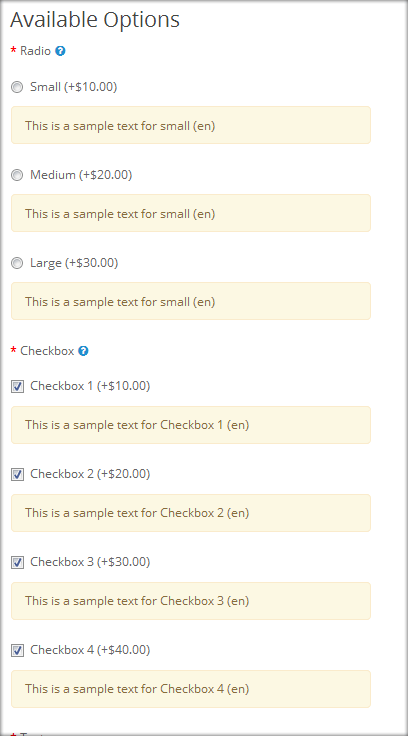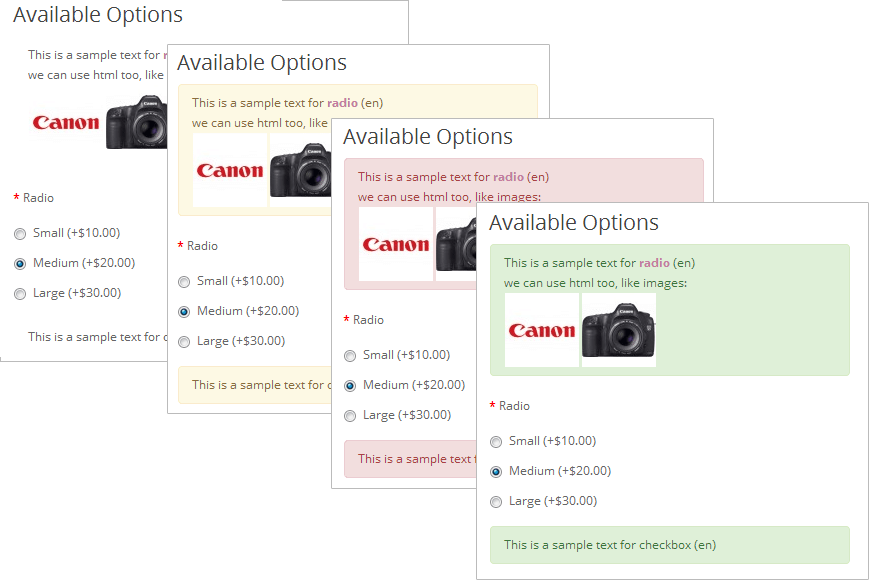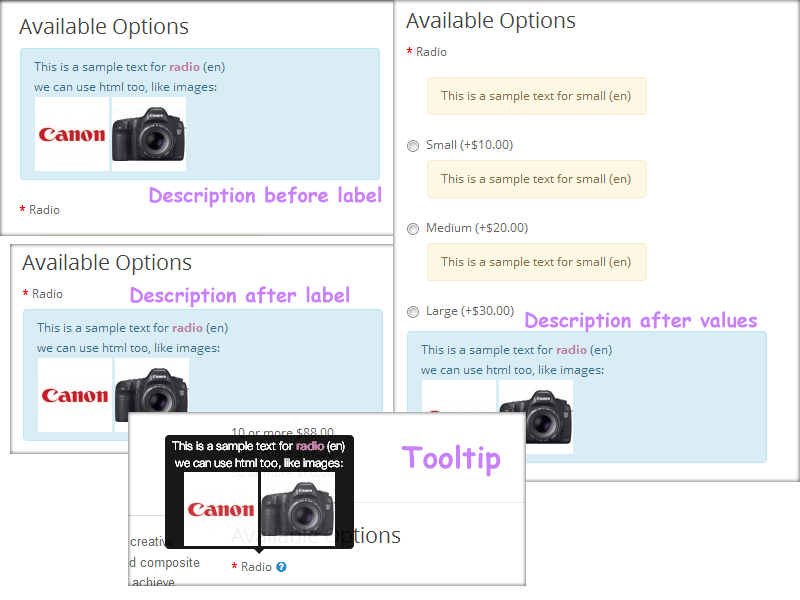 Free installation and free theme adaption
If you find a compatibility issue with your theme, email us to sabeti05 [AT] gmail.com, or send a support ticket:
DigitCart Support
We will help you.
No core files are changed or replaced.
Install instructions - OCMOD
- Login to your website OpenCart admin panel
- Go to Extensions > Installer and upload digitcart_option_description.zip
- Go to Extensions > Modifications and click Refresh
- Go to Admin -> Extension -> Module -> Digitcart - Options Description -> Install -> Configure it