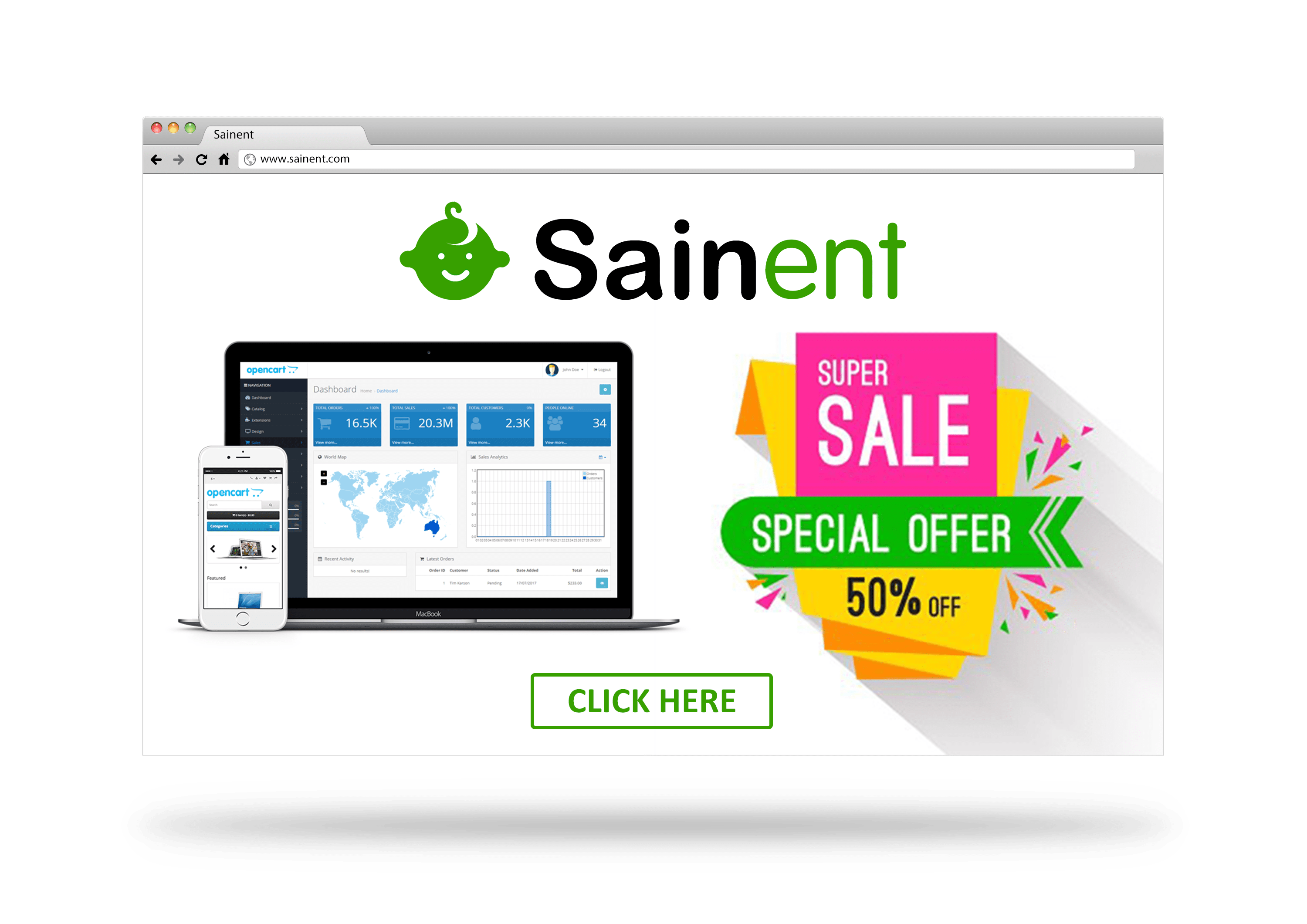 Product AttributeList By Attribute Group in Opencart By Sainent
we have to add attributes one by one, that is so login process and time consuming.
now we have batter option for quick select all attributes by their group.
Feature of this extension : we have select only attributes group and we all attributes of that particular group will be add in product.
this extension help you to save your time and energy.
Clear cache from admin > dashboard
Any Theme Compatible.
For Install in Opencart 2.x
- download extension zip file of your opencart 2 version.
- unzip downloaded file.
- Go to Extension > Extension Installer -> Upload
- Upload xlm file here.
- Go to Modification Click in Refresh.
Now your extension is installed.
Frontend Demo
http://demo.sainent.com
Admin Demo
http://demo.sainent.com/admin
Username: demo
Password: demo
**Pro Version Features**
- Attributes Value Checkbox.
- Insert Attributes value Auto.
- Attributes By Attributes Group.
- Multi Language Support.
- Multi Store Support.
- No Coding Require.
- No Core file change.
- Easy Installation.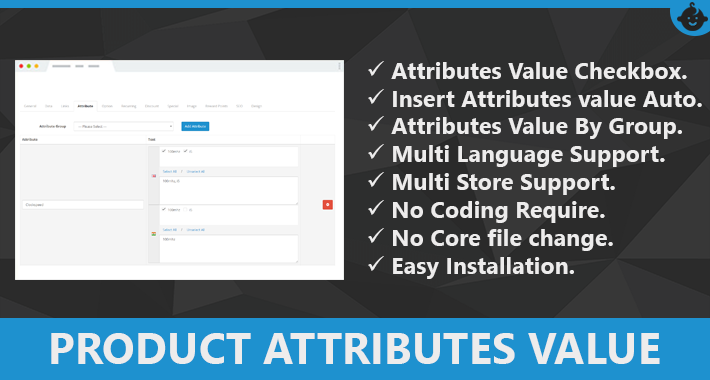 Click Here For Pro Version
Ver.1.1
Admin Installation Opencart 3.x
Ver.1.0
Admin Installation & Front Video Opencart 3.x