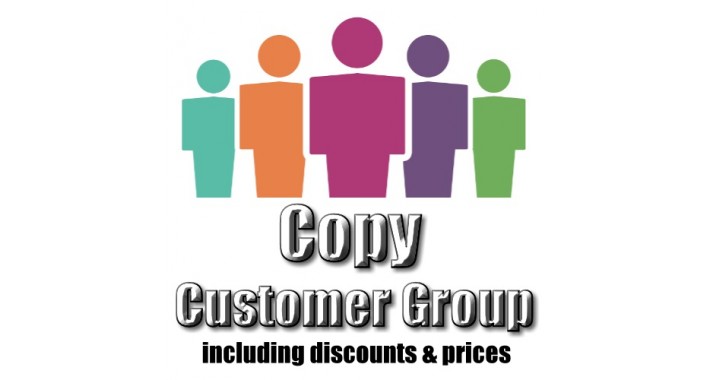 This FREE extension adds a "Copy" button to the Customer Group List admin page next to the "Delete" button. (Why this is not out of the box I don't know)

Simply check the boxes of the groups you wish to copy and click the "Copy" button. (Same way as you would for deleting them).

This is very handy if you have spent hours creating customer group discount/prices and want to copy the group, and it's prices, as a template for your new group.

Please let me know if you run into issues and I'll get back to you as soon as I can. (please not that as this is a free extension I may not get back to you all that quickly if I'm busy). Feel free to modify for your own purposes but please don't re-upload for money.

AS WITH ANY MODIFICATION TO YOUR SITE... PLEASE BACK-UP BEFORE INSTALLING THE EXTENSION.
I AM NOT LIABLE FOR DATA LOSS THROUGH LACK OF BACKUP ON USERS PART!