A VQMod to add an additional option type. It is essentially an text option type that represents the quantity of the option.
How to use
Use like any other option type.
Customers can then use the input to set the quantity of the selected option. The given quantity is then displayed in the order details
Here is how it looks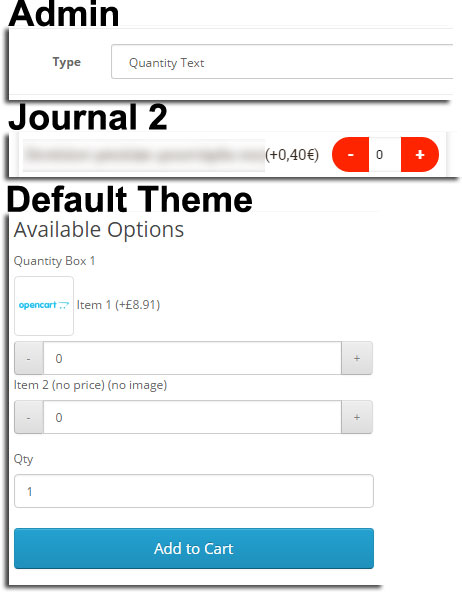 F.A.Q


What versions of Opencart is it compatible with?
Opencart versions 2.x. If there is interest I might update it to future versions but not older ones.

What is it compatible with?
It is compatible with the Journal2 theme and the Related Options extension.

What else is it compatible with?
No idea.

I found a bug.
I don't doubt it. You can either PM me here, or open a ticket in the Github repo of the extension and I might fix it.

Can I fix it myself?
The code uses the MIT License so knock yourself out!

I'm having trouble using this
Contact me and I might help you.

OCmod?
No. This is a pretty invasive script. It uses commands that are not supported by OCmod.