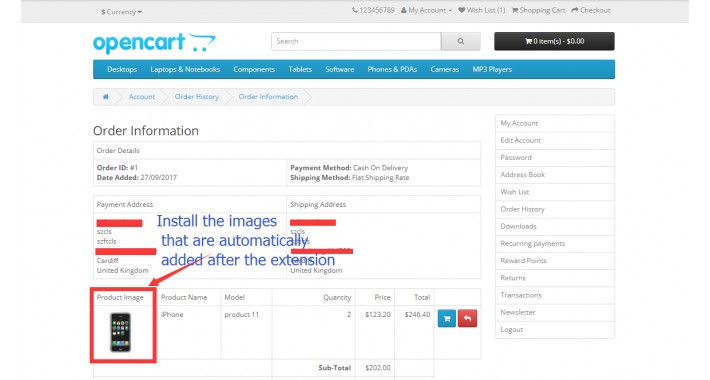 Use the opencart default theme template you do not know whether the discovery,

the default theme template order information product is no picture. Now here ,

It can add product images to Store and Admin Customer Order Information:

In the admin management,

You will be able to see low but product images in Invoice, Dispatch Note, Orders and so on.


In the store,

the customer will be able to see the order product image in the order history.

This fills in the vacancy of the default theme template without product image,although it is

more compatible with the default theme template, but we can also help you do other topics of

compatibility.

Any questions and suggestions please email us, our E-mail is

sales@truesupplier.net,

Welcome to everyone comments and suggestions !