Search order by selecting a date range.
1. Its also have a predefined date range to boost your speed.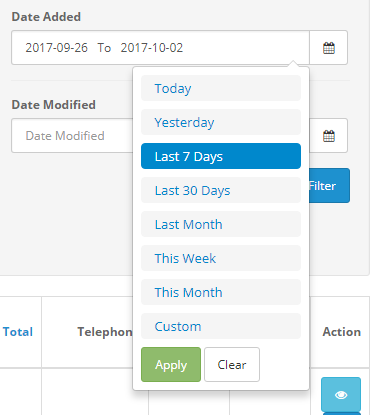 2. You have an option to select any date range with well-designed calendar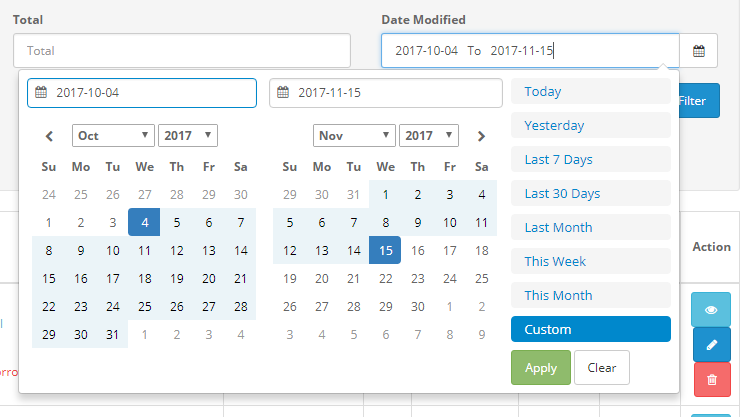 3. Its also doesn`t remove opencart default date picker. so you can enjoy both feature (Feature of getting order from multi-date date + Getting order from one order date)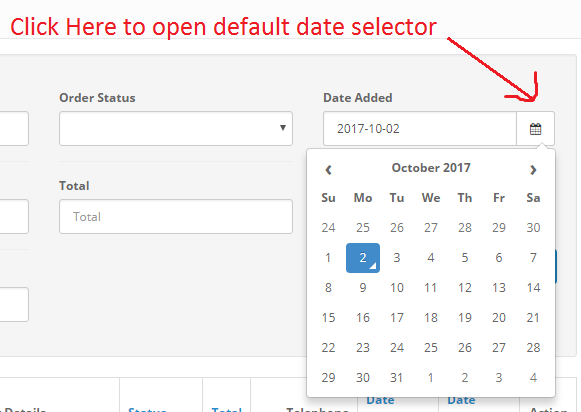 4. Its also work for both
Date Added & Date Modified
field

Login Details
User : official
Pass : developer

5. Currently, Its only for OPENCART 2.10.2 if you need it from any other version? we can develop it. there is no additional charge to updating.
For ANY KIND OF SUPPORT ? AND CUSTOM EDITION IN EXTIONSION ? EMAIL US :
opencart@vedji.com