Live Price
, without reloading the page, the new product price is displayed to the visitor.
Works with options
Works with discounts
Works with special prices
Works with reward points
Works with quantity field
Works with all currencies
Possibility to choose highlight mode when price changes
Demo:
Admin
/
Front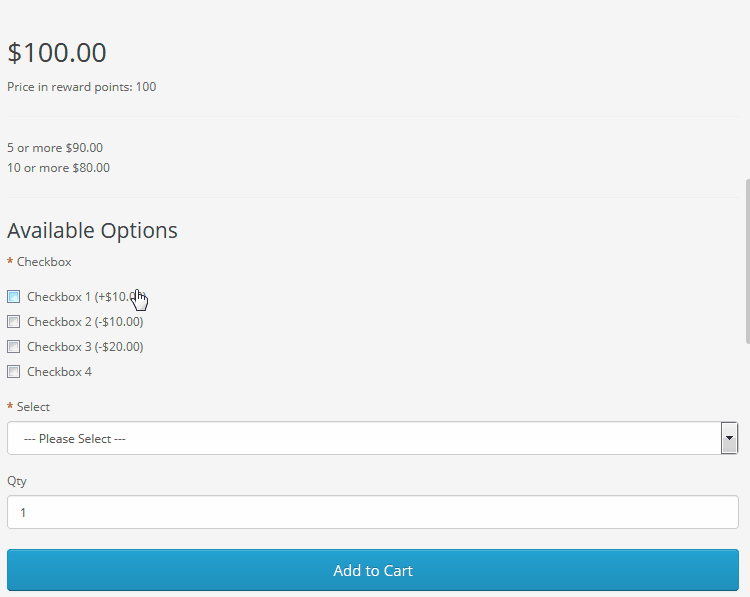 Free installation
Email us to sabeti05 [AT] gmail.com, Or send a support ticket:
DigitCart Support
We will help you.
No core files are changed.
Install instructions - OCMOD
- Login to your OpenCart admin panel
- Go to Extensions > Installer and upload zip package suited for your opencart version
- Go to -> Extension -> Module -> Digitcart - Live Price 1.0 -> Install -> Configure it
Or manually upload the content of upload folder in your OpenCart root.
This extension uses OpenCart event system. So you don't need vQmod or no need to refresh modification.
The module was upgraded to version 1.1
A minor bug in Chrome was fixed.