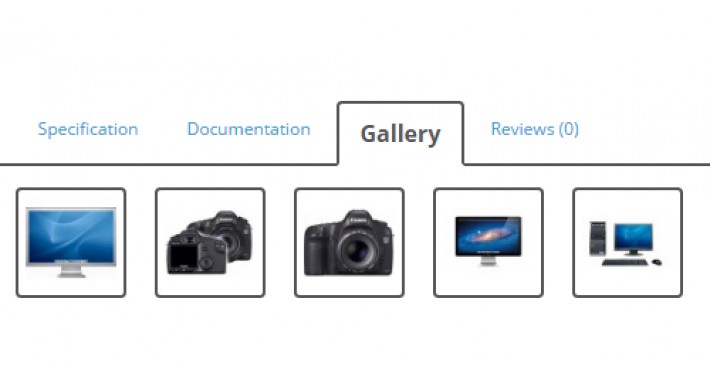 Image Gallery Tab for Product is an extension for Opencart 2.x. It allows you to create a photogallery in a separate tab. It use size and style of additional images from site setting. Images of the gallery are not mixed with main images of product.

Also the extension adds a new tab Gallery in product edit form in admin area.

If you need to change label Gallery, just open install.xml in the zip file and replace Gallery to something else.