OVERVIEW
Quick & Bulk Order Status updater helps you to update multiple orders with single shot. It is save our valuable time to update each order status,
This is a simple administration addition perfect for those with busy stores that don't want to click edit and update each order one by one.

Login Details
User : official
Pass : developer
Feature of mass order status updater :-
1. Update Order Status Quickly
2. Update Order Status in bulk
3. Update Orders Without page Load
4. Change Order Status From dashboard
5. Save your Time
6. No Core File Change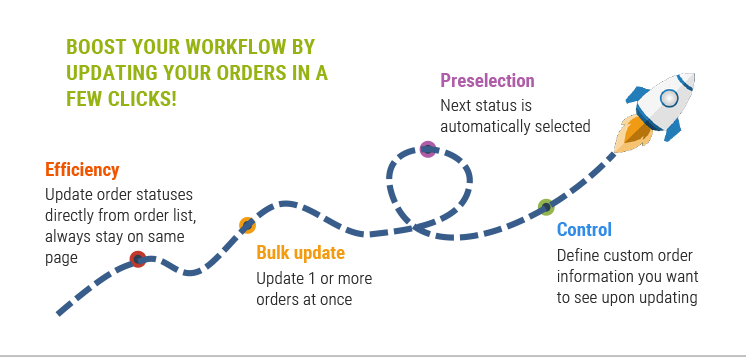 HOW TO USE IT
Click Here to Visit Demo SIte Admin Page
and watch there the video which given below
Optional Free of cost Feature (Will be added soon):- Send SMS & Email to notify customers. you may save the message content once in setting related to each order status. then it will automatically send that message content by SMS & Email when order status gets changed. You no need to type the message again & again. if you want to send a custom message than It will also have an option to customize the message content at the time of change order status. you can manage setting to get automatically customer name, address, contact details, product name, price, date added etc in message content.
Single order Quick order status update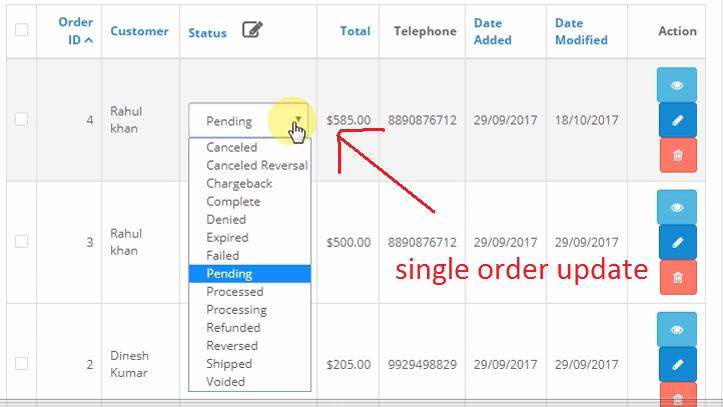 Mass order Quick order updatation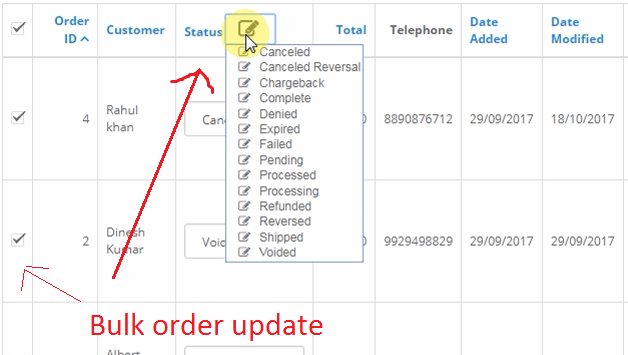 Buy This Extesnion, And Get Another one free

Auto Send Pre-set Email When Order Status Update : Professional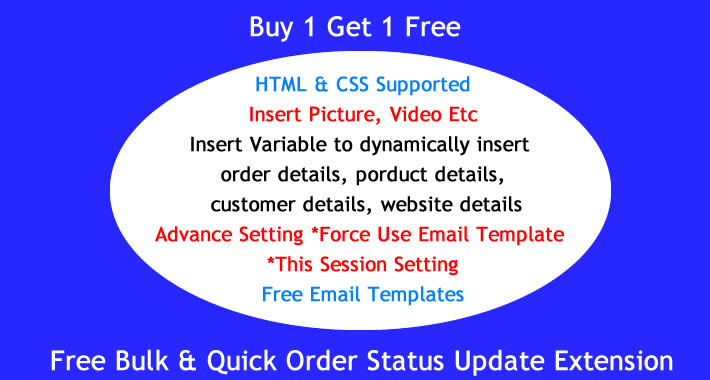 Click Here
To Check Our More Details About This Auto Emails

Email us :
opencart@vedji.com