Image Optimizer
✔ Image Optimizer module is helpful to optimized image in OpenCart Store. You can reduce image size by image optimizer.Image size is reduce so page loading speed is hige.
✔ Page speed and Website performance are very important for vistior. OpenCart is cool because whenever you upload an image in your online store, it is automatically resized to dimensions that will fit the our requirements.
✔ Image file sizes are often far larger than you need them to be, due to the amount of imformation stored within them. Reducing the file size will reduce your page load time, which (as we found out earlier) is good for SEO. It will also save you some bandwidth, along with taking up less storage space on your server. What's more there's often an unnoticable effect on image quality.
Features
✔ Optimize Image as per image quality level which are define by admin
✔ Optimized existing image.
✔ Reduce file size and page loading is fast.
✔ Default Opencart image quality level is 90. Using this module you can set as per your requirements
✔ Easy to Use.
Demo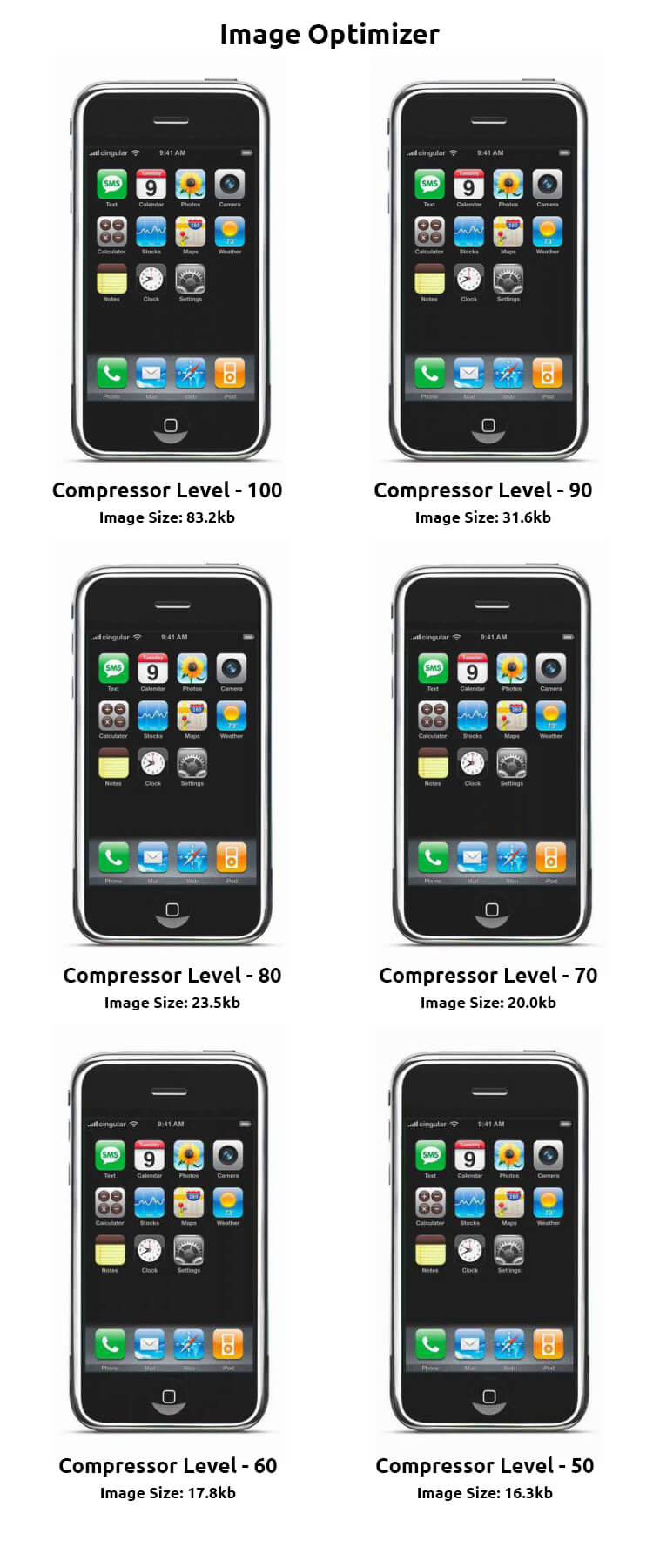 Help & Support
If you are still having questions or you have facing problem with installation please contact me anytime by email at [[
info@opencartmarketplace.com
]] or contact me using
GET SUPPORT
button on this page.