What is the Product Option Image Pro?
As the name implies the Product Option Image pro is an advanced module and extension for OpenCart store to display multiple images such as the color variant for a single product.
However, you can also apply other variants such as size or fabric as per your requirement.
This module display image to each product variant you want to show on your product page.
Thus It provides an awesome browsing user experience on the front end. This select Option Image on Product change i.e thumbnail image when clicked, it changes the main image above providing an exquisite display look and feel of the product assigned to each variant.
Adding this module to your store will increase the retention of customers by 3x on your and higher rate of conversion because of unique product variant and visibility.
In other words, this is how you link multiple products into a collection or series of Options with an image.
So let us look at some of the important features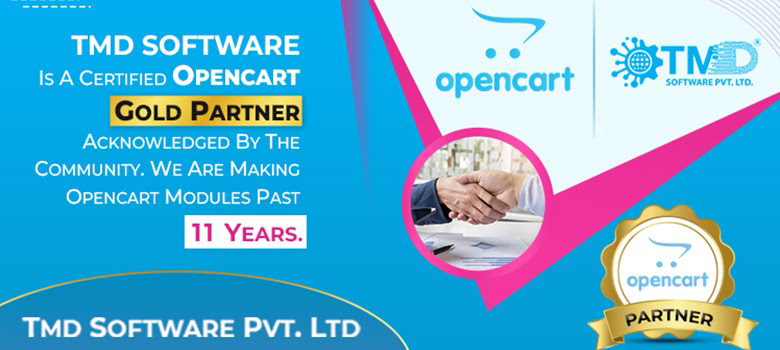 Add Real Images to Each Product Option
For a retail store, it is obvious that a single product can have multiple variant and multiple colors.
Let us take an example of a Polo Shirt having two unique variants such as the color and size.
So Admin is able to define all the variants from the backend. The product variants can be defined under option form under the Catalogue menu. After you define the product variant, it is simply visible in the product form.
So as per requirement different product can have different variant and TMD product option image pro provides complete functionality to create your own variant and upload real image in the product form.
So whatever variant that you define with the images, it will display on the front end.
This will increase buyers to spend more time on your product page and increase sales.
Admin Control Panel
Without a control panel, an admin user has a difficult time figuring out the things. Keeping this mind the module is built with utmost flexibility so that the back end is managed easily without any compromise.
This module is fully operational from the back end by admin. Any user or admin with the full control of this panel can edit delete or modify any images and resist the display of any attribute in a particular product.
So the Product Option Image Pro Module is built by TMD to enhance the operation on the front end by the user itself.
And this is only feasible for admin because it made for the admin to be controlled by the admins.
Multi-Store & Multi-Language Support
Multi-Store and Multi-Language are two important part and parcel for any ecommerce website on the global level.
And OpenCart stores are not an exception, all website build on the OpenCart frame supports the multi store and multi lanaguage
So TMD modules are build to support this feature extensively for all stores.
This module will not hamper your multi store and multi language feasibility so just enjoy installing the module and use the build in features to it maximum capability.
Compatible With Almost All Custom and Popular Themes
We have done all kind of testing on OpenCart version and themes as well.
This extension will work perfectly on all popular themes such as the Journal OpenCart Theme which is most commonly and popylarly used.
This module fully support the support Journal theme and any other theme keeping great felexibilty for users.
Easy Installation and Setup
This very module is very easy to set up and get started and Perfectly created install process which can be followed by a non-technical person to get it up and running on their website.
You can read the overview of the installation guide where you can find more information in the Documentation tab about the installation process.
Follow the steps as given below
1. Easy Installation which supports all version of OpenCart
2. Keep a backup of your website and copy Files in your root folder
3. No core file changes OpenCart files will not be overwritten
4. And you are ready to go live with the module