Elfinder - Pro File Manager
Live Demo:
Edit A Category
/
Module Settings
The extension has been updated to version 1.2
Image Watermark feature was added.
Replacement for default image manager
Drag & Drop Upload
Multiple image upload
Folder Upload / Download
Full screen view
Upload form URL (or list)
Remembers last folder
List and Icons view
Move/Copy files with Drag & Drop
Drag & Drop to outside by starting drag with alt/option key press (download)
Rich context menu and toolbar
Quicklook, preview for common file types
Edit images (Resize, Crop and rotate)
Live Search
Search in folder and subfolders
Sort files (By name, size, type, permission)
Calculate directory sizes
Configuable columns of list view
Breadcrumb
Tree View
Different Themes
Direct access to Image Manager in module setting page
Compatible with Summernote (OpenCart default text editor)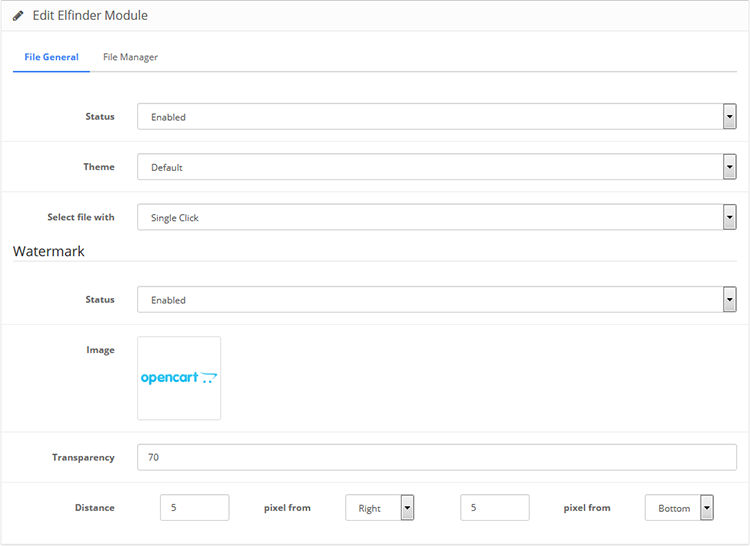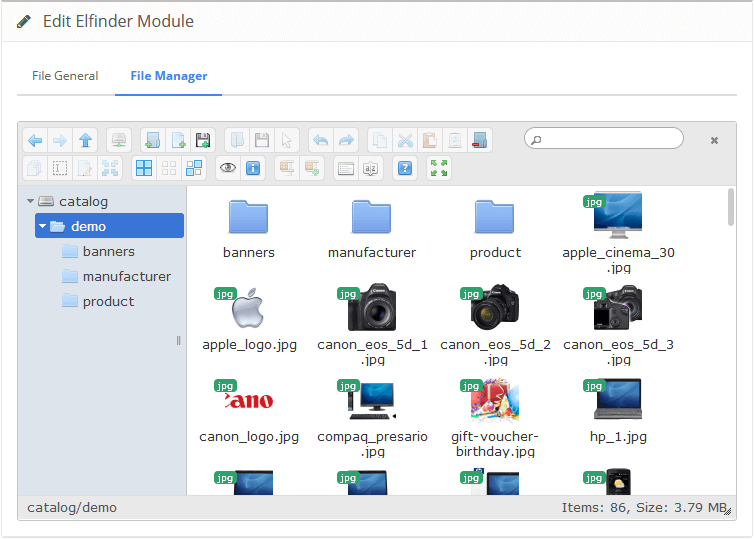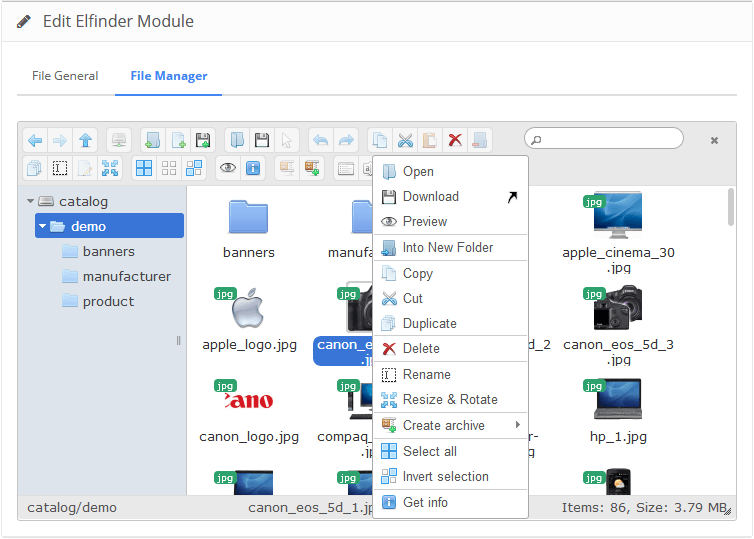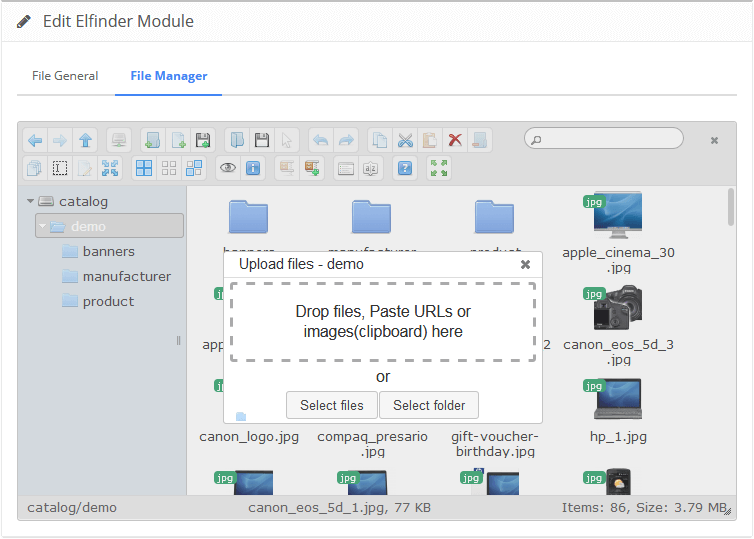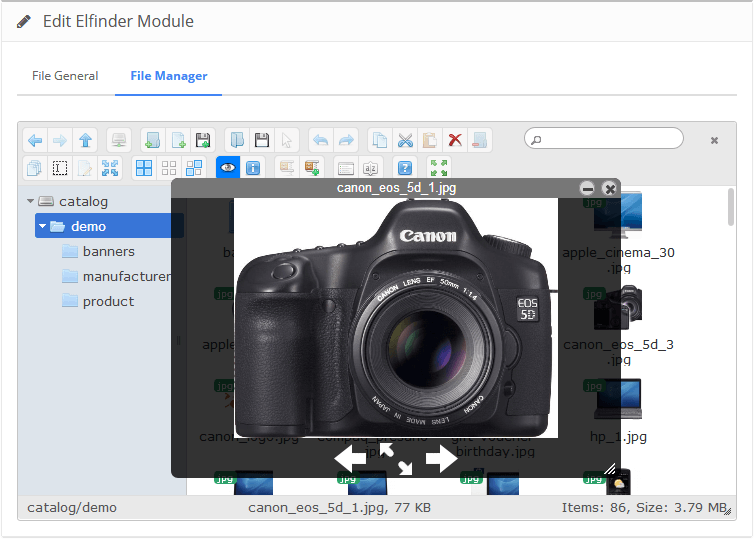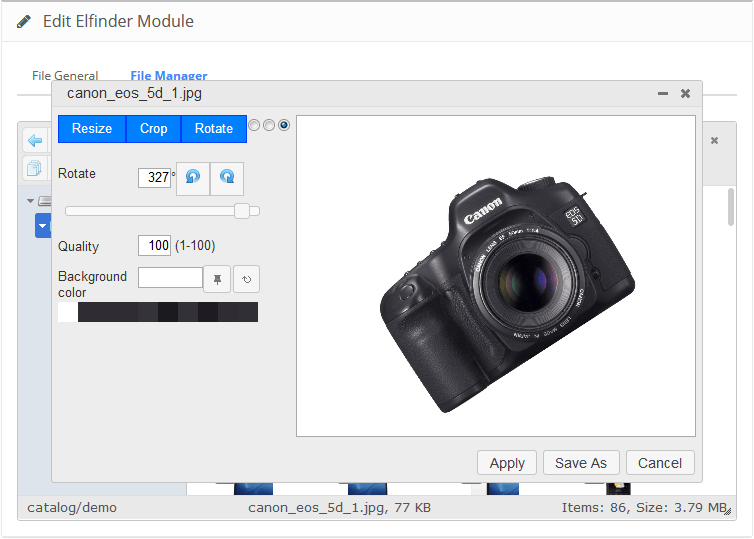 Free installation
Email us to sabeti05 [AT] gmail.com, Or send a support ticket:
DigitCart Support
We will help you.
No core files are changed.
This extension uses OpenCart event system for version 2.2 and above. So you don't need vQmod or no need to refresh modification if you are using OpenCart 2.2 and above.
Install instructions
- Login to your website OpenCart admin panel
- Go to Extensions > Extension installer and upload digitcart-elfinder.ocmod.zip
- Go to Extensions > Extension installer and upload elfinder-themes.ocmod.zip (Optional if you want to use other file manager themes)
- Go to Extension > Extension > Module -> Digitcart - Elfinder -> Install -> Configure it
If you are using OpenCart 2.0 or 2.1, you need vQmod to use this extension.
Install instructions - VQMOD
- If you don't have vQmod, you must download and install it from : https://github.com/vqmod/vqmod/releases/tag/v2.6.1-opencart
- Go to Extensions > Extension installer and upload dc-elfinderoc2.1-2.0.vqmod.ocmod.zip OR copy the upload folder that comes inside the dc-elfinderoc2.1-2.0.vqmod.ocmod.zip and paste all the folders inside it( e.g. admin,library) to your opencart root
- Go to Extension > Extension > Module -> Digitcart - Elfinder -> Install -> Configure it