This extension adds three new fields to the coupon form in the admin panel.
Excluded products
: any product in this section, does not include coupon discounts.
Excluded categories
, each category in this section, products of that category do not include coupon discounts.
Exclude special products
, if enabled, coupon will not work for products with a special price.
Live Demo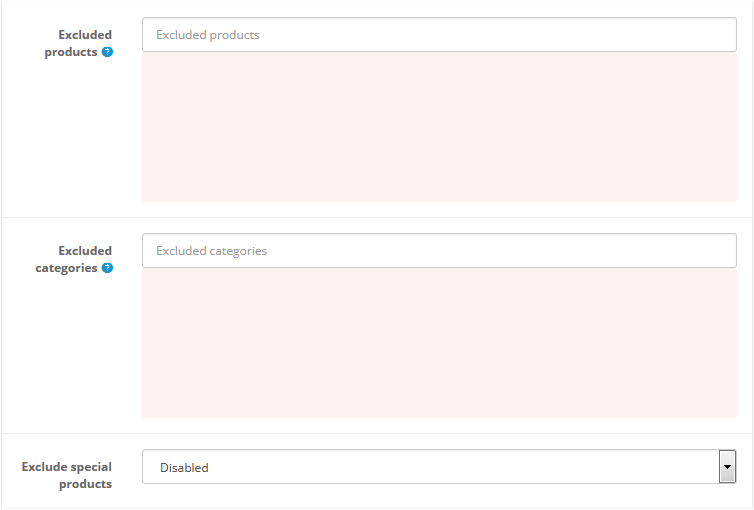 Install instructions - ftp (For OpenCart 2 and OpenCart 3)
- If you don't have vQmod, you must
download
and install it.
- Copy the upload folder that comes inside the module and paste its contents into your opencart root
Install instructions - OpenCart Installer (For OpenCart 2)
- Login to your website OpenCart admin panel
- Go to Extensions > Installer and upload exclude_products_from_coupon-vqmod.ocmod.zip
- Go to Extensions > Modifications and click Refresh
Free installation
Email us to sabeti05 [AT] gmail.com, Or send a support ticket:
DigitCart Support
We will help you.
No core files are changed or replaced.