Why to buy from an OpenCart Partner?
Very few companies get an approval as an authorized partner from OpenCart, after a consistent track record of superior support and quality products.
An OpenCart partner has more mature solutions.
Partners have a very good track record in terms of customer support and quality of products.


Link:
click here

Link:
click here
admin username: admin
admin password: demo123

Download user guide from here.
This extension adds reward points to customer accounts at the time of their first order.
Number of reward points to be added in customer account is configurable.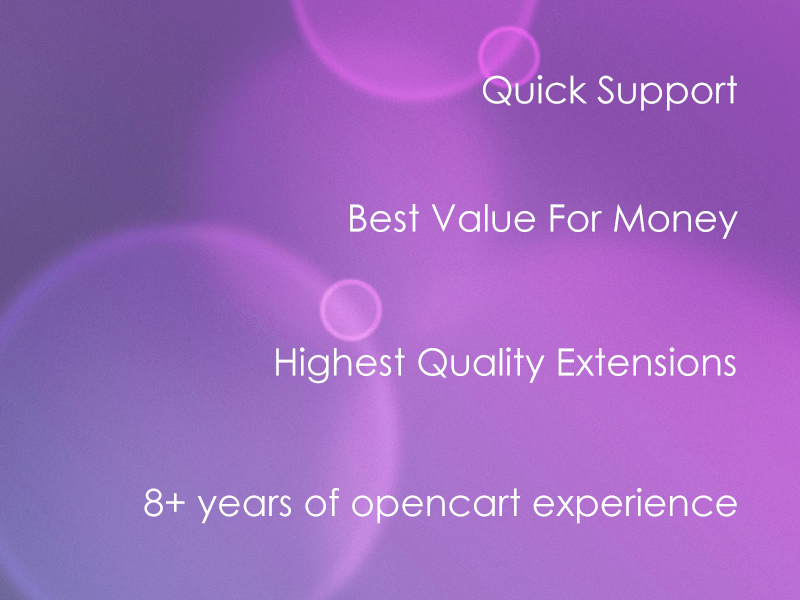 Download user guide from here.
To get quick help from our technical staff, raise a ticket using
this
link.
Note:
Our extensions have a licensing policy, explained
here
.