Ask for Quote / Product Inquiry
Ask for Quote / Product Inquiry helps store administrators to get special requirement from the customers to be sold. Extension helps you to hide the price and allow a customer to send an inquiry. Once customer fill the required and send a request, then administrator get notify and able to reply from the admin panel quickly.
✯ Enable for specific categories and Products
✯ Show/Hide Product price
✯ Ajax Processing Functionality
✯ View Customer IP address
✯ Admin Notification for the request
✯ Multi-store Support
✯ Multilingual Support
✯ Auto get customers email, name and telephone if they are login
✯ Responsive Mobile Friendly
✯ VQMOD and OCMOD both available
✯
MUCH MORE AWESOME FEATURES AVAILABLE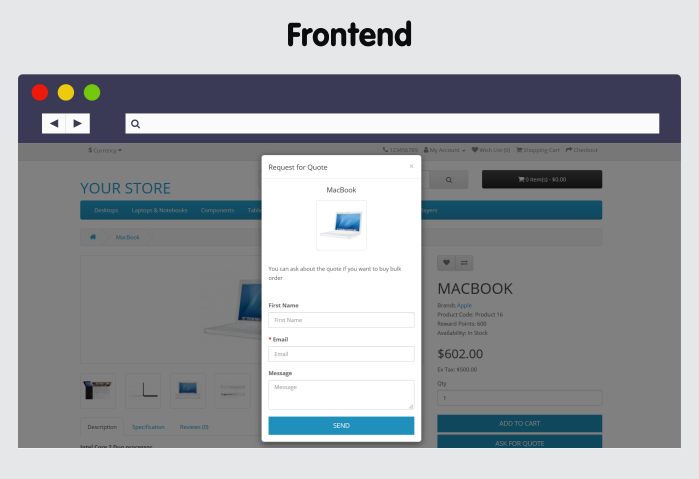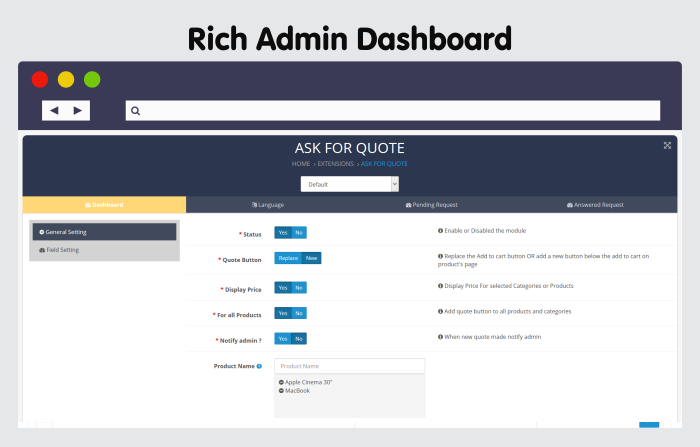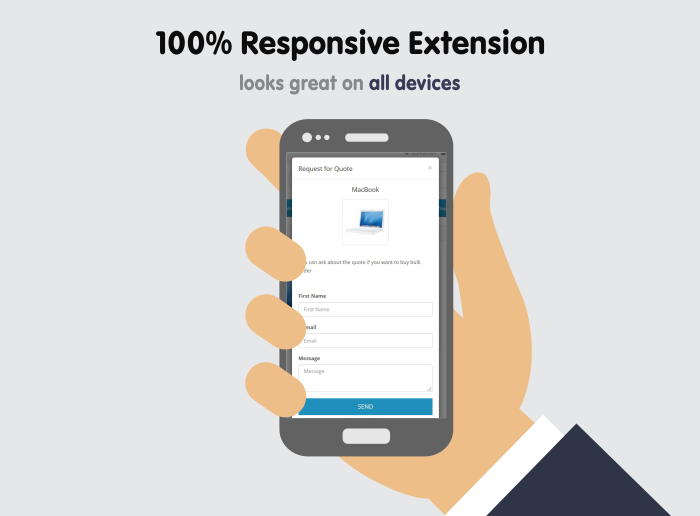 Manual is included in the downloaded Zip file.
Email at: support@webxitsolutions.com
OR
Live Chat at www.webxitsolutions.com