By default, after adding a product to the cart, the customer can not change its options, Unless he removes that product from his cart and adds it to his cart again with new options. If a product has many options, it will be hard for the customer.
The "Edit product options in cart" extension allows the customer to change the product options in his / her cart. The extension adds a new button for the products with options in the header cart (mini-cart) and the shopping cart page, which lets them edit the options for that product.
Demo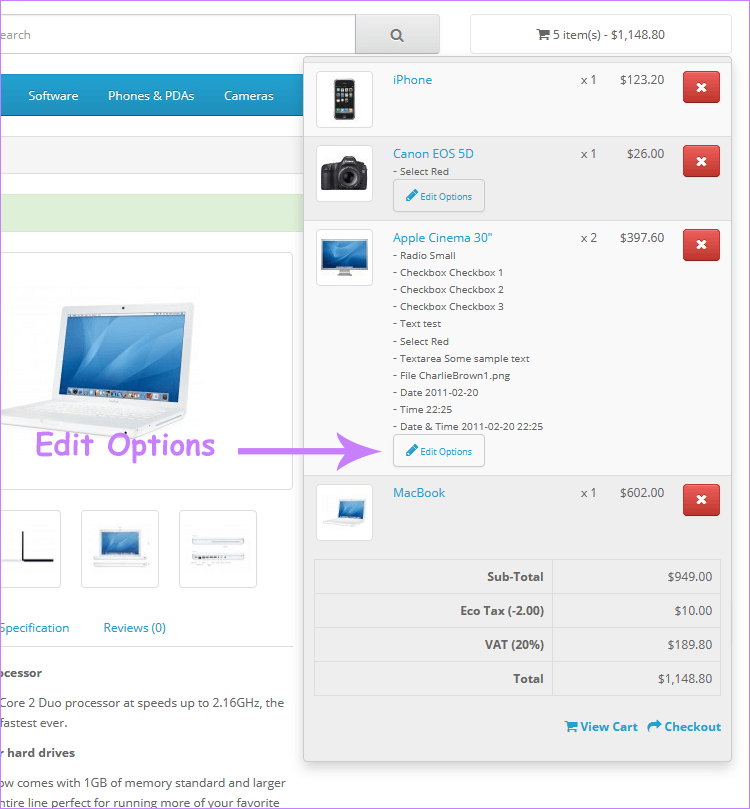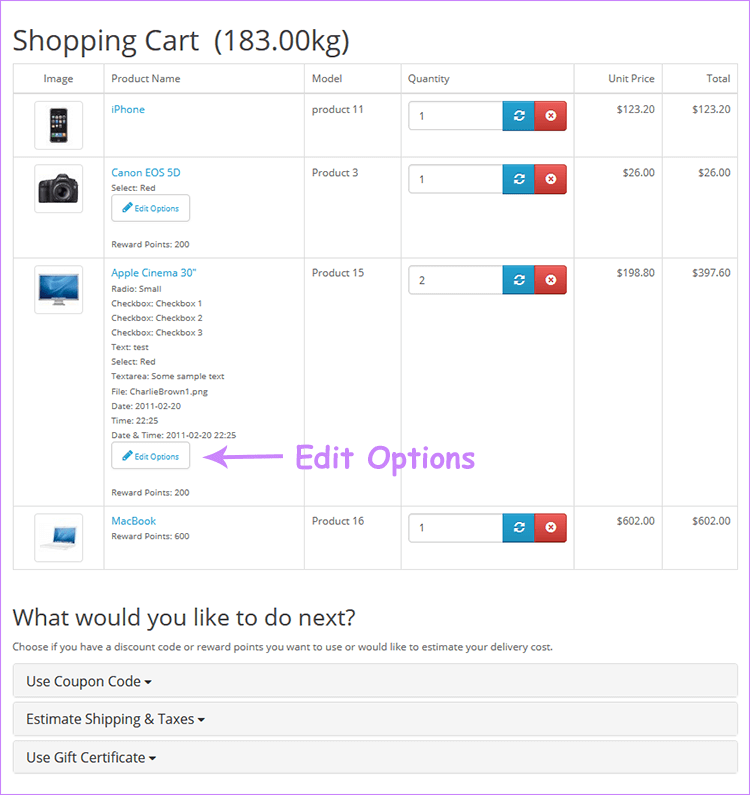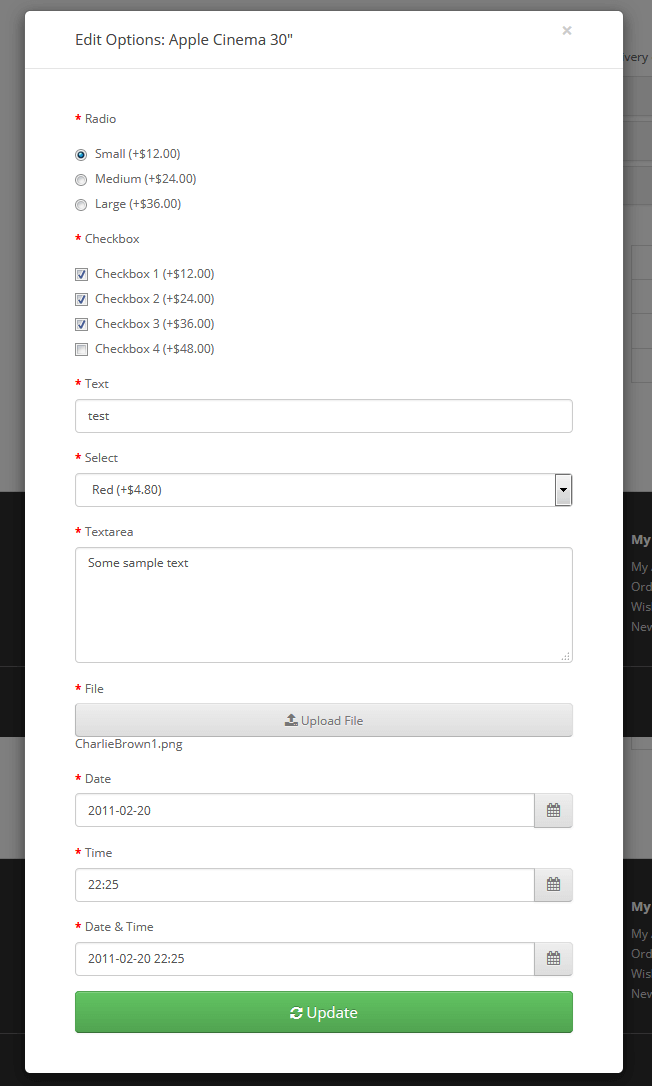 Free Installation and Support
No core files are changed.
Install Instructions - ftp
- If you don't have vQmod, you must download and install it from : https://github.com/vqmod/vqmod/releases
- Copy the upload folder that comes inside the module and paste its contents into your opencart root
Install Instructions - OpenCart Installer
- Login to your OpenCart admin panel
- Go to Extensions > Installer and upload the extension.
- Go to Extensions > Modifications and click Refresh