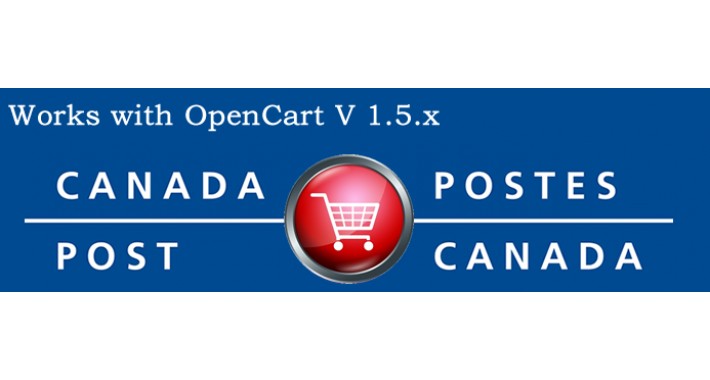 **** Please PM me when you post questions as I do not get to this site as often as I'd like to.

Tested with OpenCart version 1.5.6.1 May 8, 2015

international addresses working.

Original Developer VotreEspace

Canada Post module to use with Sell Online Canada Post settings.
Module d'envoie de Poste Canada pour utilisation avec Cybervente de Poste Canada.

This is not my module, I only edited some code with the help of fmaz008, Qphoria, adamata, Stinn, kdmp and people like you who bring bugs to my attention.

Thank you to the contributors and the OpenCart Community.