Saffweb DHL
is a full featured DHL shipping extension developed using the DHL Toolkit. It connects seamlessly with DHL online services to provide you with the following features:
1 Quoting and Capability
- Get shipping rate based on weight for client in checkout page
2 Shipment Creation
- Create the shipment from the back-end. Print Airway Bill (with PDF Label) and get the Tracking code
3 Pickup services
- Request Pickup with time and date. Modify and Cancel Pickup.
4 Tracking
- Track the shipment
You can also download the DHL send and receive XML log records for easier troubleshooting. This is accessible through the Extension Settings page.
The extension fully supports the following DHL Products:
DOMESTIC EXPRESS 12:00, B2C, JETLINE, SPRINTLINE, EXPRESS EASY, EXPRESS EASY, EUROPACK, BREAKBULK EXPRESS, MEDICAL EXPRESS, EXPRESS WORLDWIDE, EXPRESS 9:00, FREIGHT WORLDWIDE, DOMESTIC ECONOMY SELECT, ECONOMY SELECT, DOMESTIC EXPRESS 9:00, JUMBO BOX, EXPRESS 9:00, EXPRESS 10:30, EXPRESS 10:30, DOMESTIC EXPRESS, DOMESTIC EXPRESS 10:30, EXPRESS WORLDWIDE, MEDICAL EXPRESS, GLOBALMAIL BUSINESS, SAME DAY, EXPRESS 12:00, EXPRESS WORLDWIDE, EUROPACK, ECONOMY SELECT and EXPRESS ENVELOPE
This extension works 100% for any country supported by DHL services. To use it, you require a DHL shipping account. Please visit your local DHL website to get your DHL account registered. You also need to define your product's dimensions (L x W x H) and weights.
Live Demo Links
OpenCart 2.3.0.2:
http://oc232.saffweb.com/admin
OpenCart 3.0.2.0:
http://oc302.saffweb.com/admin
----------------------------------------------
Username:
demoadmin
Password:
admin
Access DHL Services on Individual Order Information Page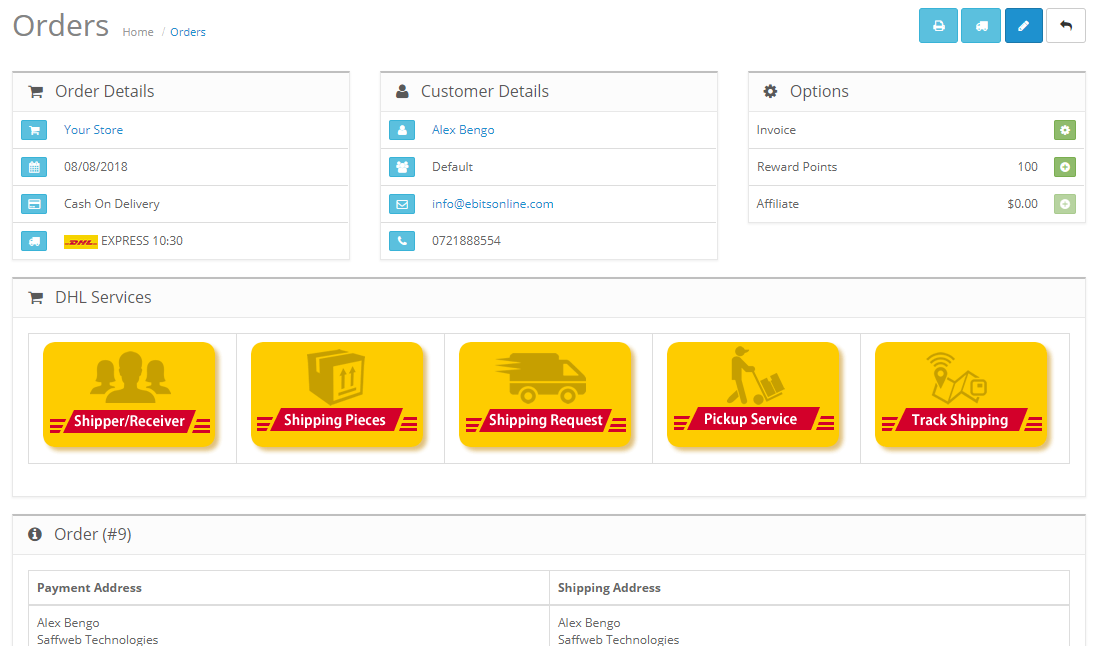 Select DHL Products/Services Available for your Country including other Settings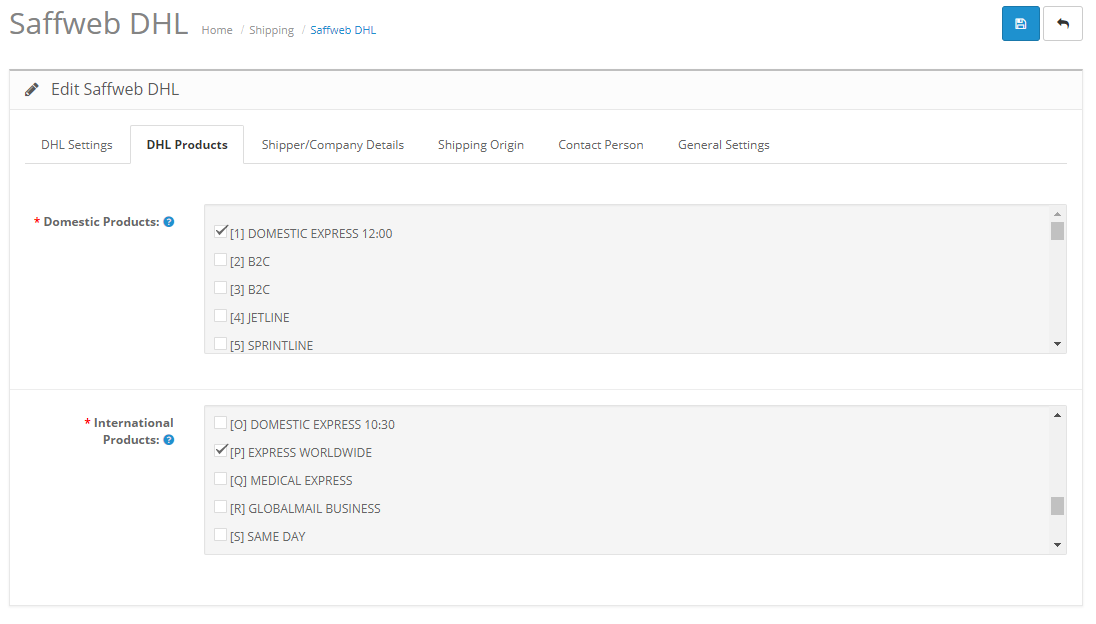 Live DHL Rates on Checkout Page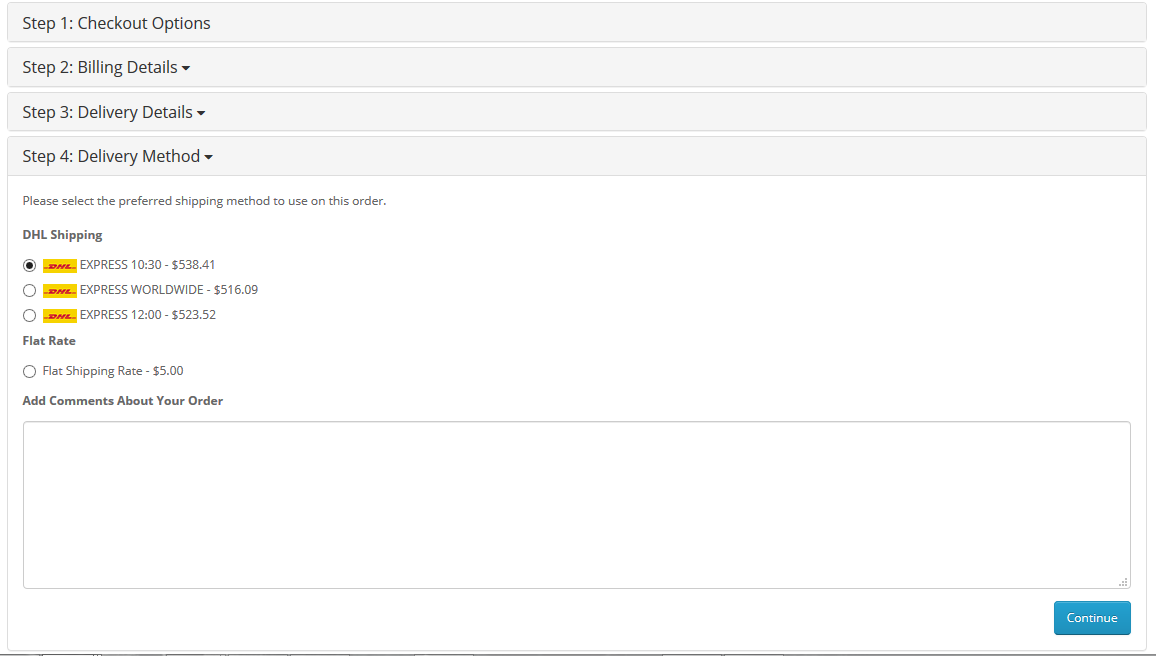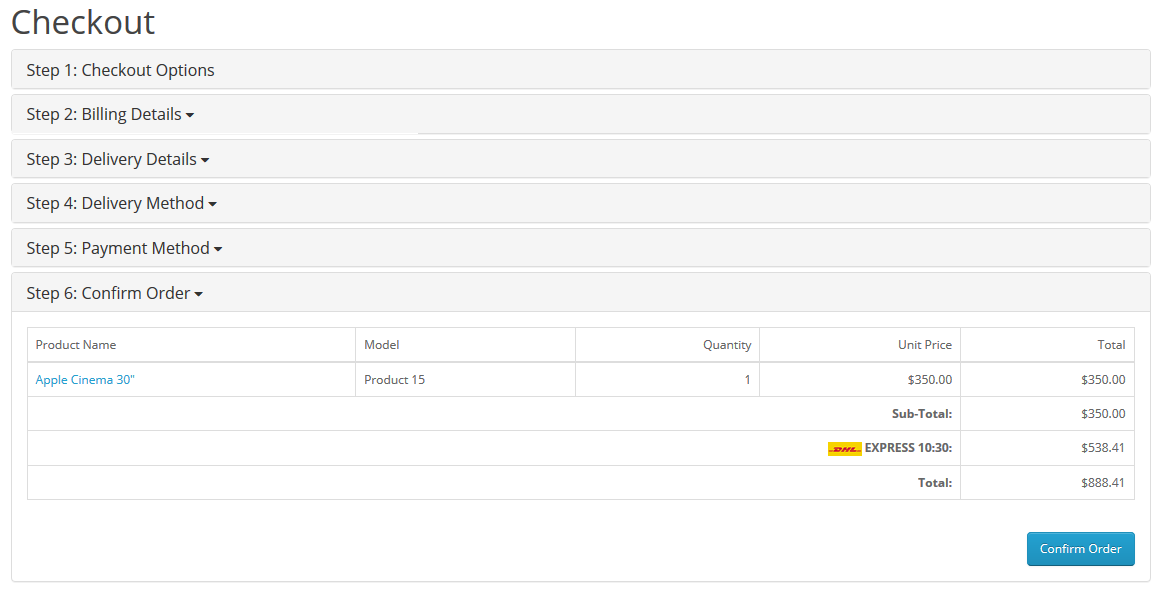 Generated DHL Label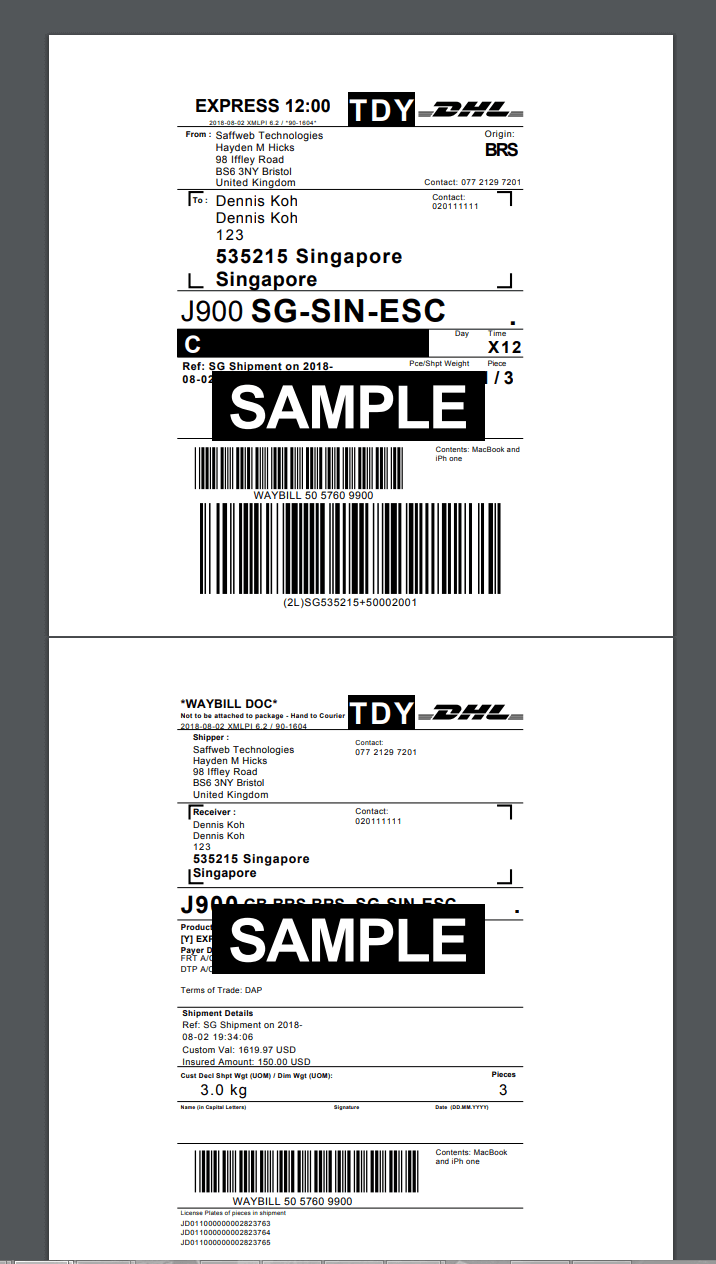 - Easy to install.
- No files will be overwritten.
- 100% satisfaction.
100% Compatible with the Journal Theme
Quick and helpful assistance !!
http://saffweb.com/#contact