With this extension you will be able to disable the cart button for selected products.
Live demo
Module settings
Admin product list
Front-end
Features
Disable cart for selected products

Disable cart for out of stock products

Set custom text/image instead of disabled cart

Multi language support

Rich text editor (Summernote)

Enable/Disable cart for each product in admin product list with one click

Select products through the module settings to disable their cart
Where does this module work?
Product page

Related products

Category page

Search page

Special page

Manufacturer page

Latest module

Best seller module

Featured module

Special module

Compare page

Wish list page

Account order history (reorder)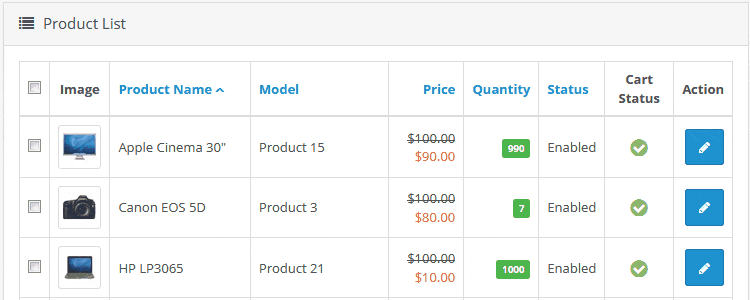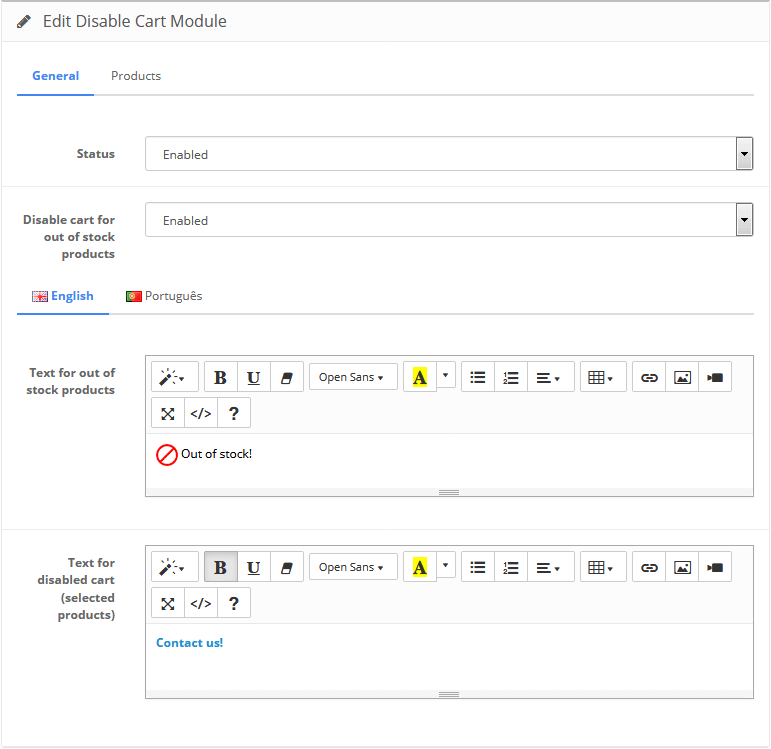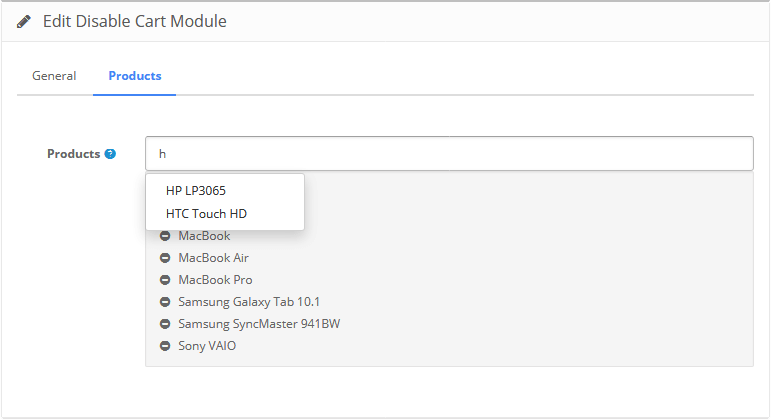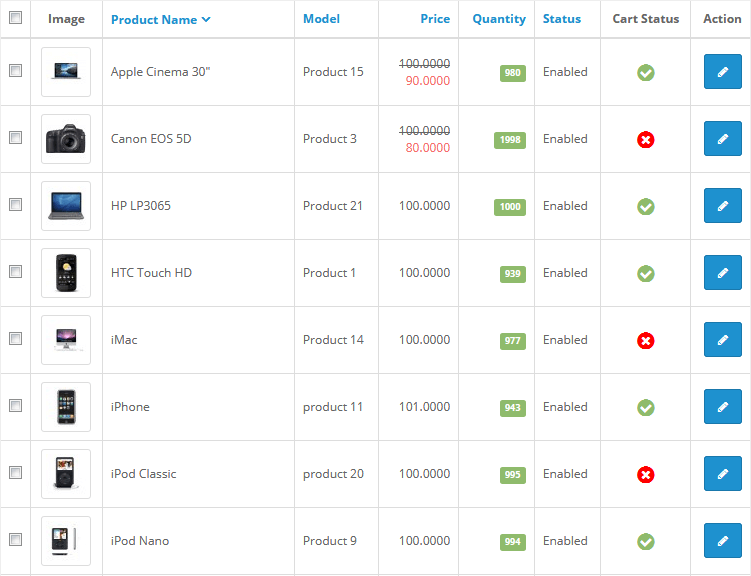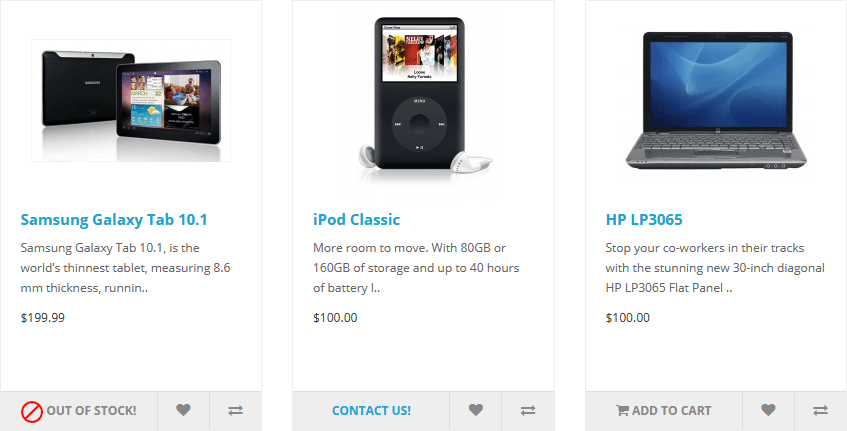 Install instructions - FTP (For OpenCart 2 and OpenCart 3)
- If you don't have vQmod, you must
download
and install it.
- Copy the upload folder that comes inside the module and paste its contents into your OpenCart root
Install instructions - OpenCart Installer (For OpenCart 2 only)
- Login to your OpenCart admin panel
- Go to Extensions > Installer and upload zip file
- Go to Extensions > Modifications and click Refresh
- Go to Extensions > Extensions > module > DigitCart - Disable Cart > Install and configure it.
Free installation
Send an email to sabeti05 [AT] gmail.com, or send a support ticket:
DigitCart Support
We will help you.
No core files are changed or replaced.