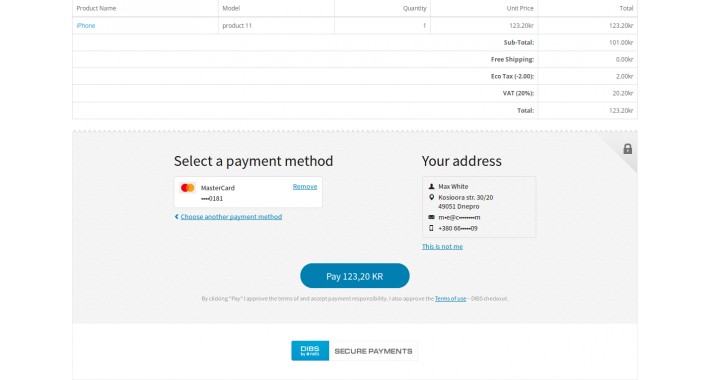 DIBS Easy for Opencart is a plugin that extends Opencart, allowing you to receive payments via DIBS' new payment method Easy.

The checkout is quick and mobile optimized and gives your customers full freedom to choose payment methods and storing both their payment and address information for future purchases. This means that returning customers can pay with just one click! Additionally the checkout is embedded in every step ensuring a smooth shopping experience and more purchases going through to you.

When choosing the Easy payment solution for your online store, you get acquiring and payment solution (both card and invoice) in the same package. This gives you everything you need to be able to receive payments online.