After installing this extension, new comments are displayed only in their own language.
Old comments are still displayed for all languages as before.
Admin can choose a language for each comment or change the language of any comment.
Demo:
Admin
Front-end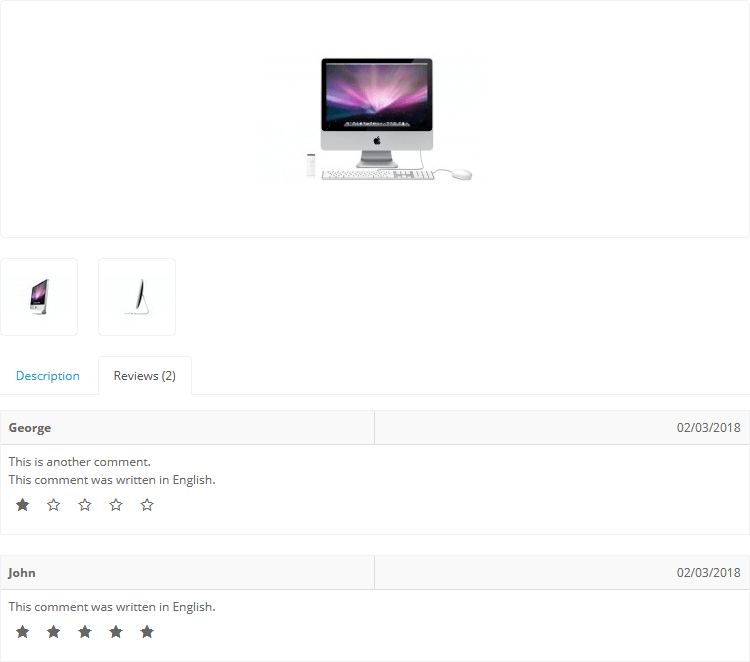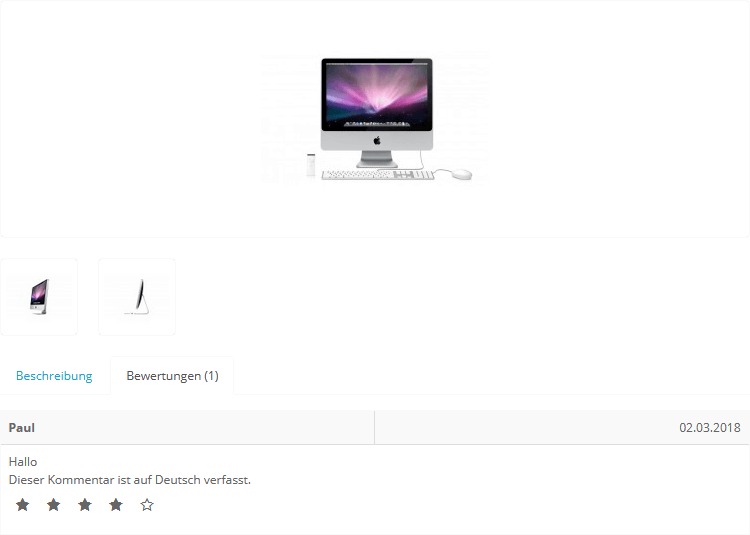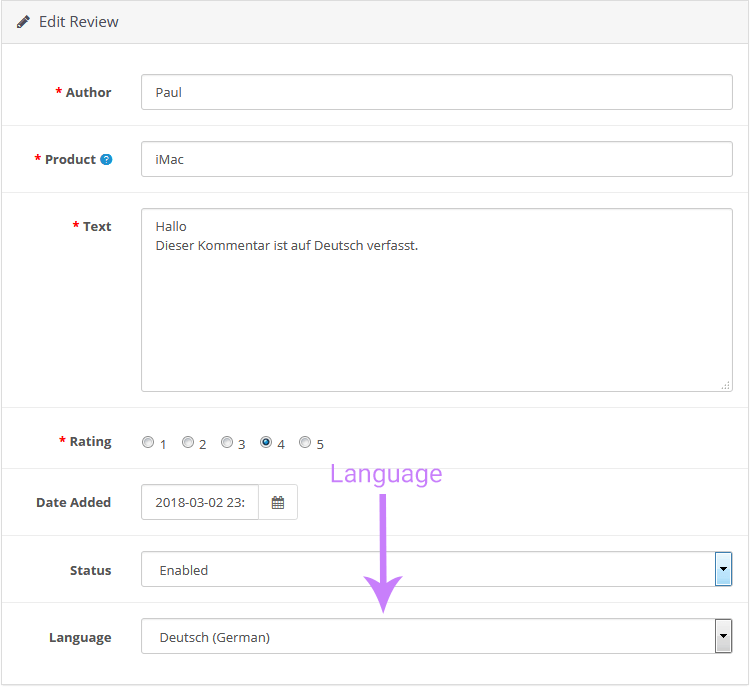 Free Installation and Support
No core files are changed.
Install Instructions
1) Login to your OpenCart admin panel
2) Go to Extensions > Installer and upload zip package suited for your OpenCart version
3) Go to Extensions -> Extensions -> Modules -> DigitCart - Multilingual Reviews -> Install -> Choose enabled and save
3) Go to Extensions -> Modifications -> Refresh