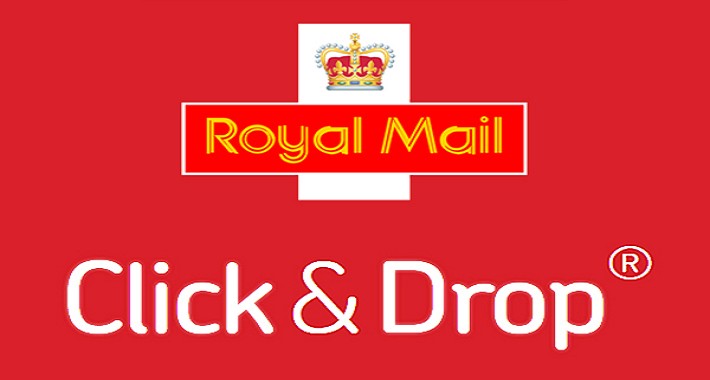 Royal Mail have yet to implement any integration with Opencart...

Here is my temporary solution, please follow the instructions carefully:

** Video showing installation process from start to finish, this is version 2.3.0.2 however the process is the same **
Link: https://www.youtube.com/watch?v=GZJMuRNPz-0


1. Create a Drop Box account
(www.dropbox.com).
2. Link this to your Click and Drop account
On your dashboard click 'settings', then 'Channels and Stores' and then click on 'Add Integration'.
3. Once successfully connected, you need to create a Dropbox App
Goto http://developer.dropbox.com, click create app, allow full access, name your app and save.
4. While still on your app new app page.
Click on 'Generate Token' under OAuth, make a note of this.
5. Close out of Dropbox and install this module via the extension installer.
6. After successfull installation, refresh your modifications cache.
7. In the Opencart admin, goto Extensions -> Modules.
Click install on 'Royal Mail - Dropbox Shipping Integration'
8. Click edit on the same module and input the required information and save.

You now need to generate your first exported address file. If all has gone well a button will have been added to your order list and also when you view an order. The button has a picture of a box on it.

**IMPORTANT** Once you have generated your first export file, before Royal Mail Click and Drop will start automatically importing these files, you need to tell them what fields go where by mapping the file.

When mapping the import file in the Click & Drop administration, make sure you select semi-colon as the deliminator, weird results with other. Will re-test in the future but for the minute it's semi-colon only, this means you cannot preview the file in Dropbox as it appears blank. Download the file and view it with a text editor if you are testing.

To do this you have to log in to your Drop Box account, download a copy of the csv file you just created. Then log in to your Click and Drop account, under the menu Orders -> Import, upload the csv file. You will be presented with a list of the fields and drop-down selects to map them to. When happy click import orders.

This is a temporary solution until Royal Mail provide full integration via API. I will be updating this over the next week for OC3 and also adding an event so that every time an order is created the file is automatically generated (without having to click the button).

**IMPORTANT2** Thanks to VinylStickies for bringing up an issue, when I made this I restricted the order status ID to 1, 2 and 15 to avoid printing the missing or cancelled orders. I have uploaded a NO ID version, which doesn't check the order status ID.