Latest updated bug fixed.
This is for Opencart version 3.0 and auto-refresh after click restore button added.
Don't worry, you can
RESTORE
it right now with this fabulous extension called
Restore Trash
It can restore deleted items from trash in your OpenCart admin
Features :
1. Restore what you deleted in :
Order,
Product,
Category,
Manufacturer,
Information, Customer
2. Permanent delete option is available
3. Advanced filtering of data can make restore fast and efficient
4. Paginations on all page.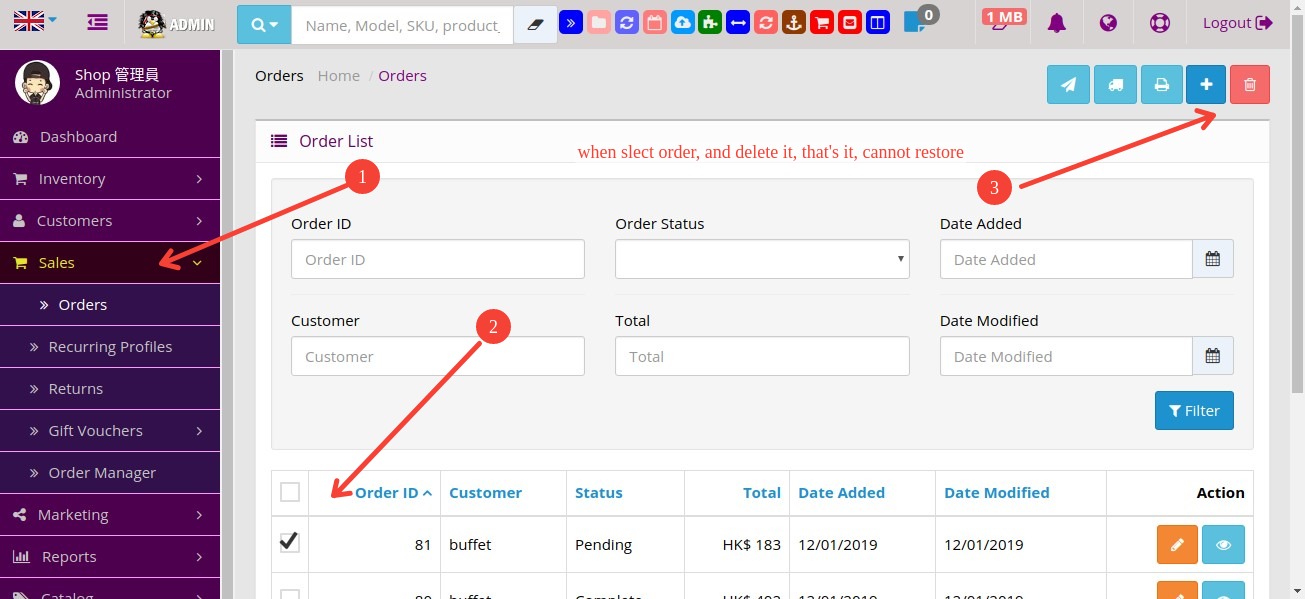 If you delete category with child categories
Parent
—-Child1
—---Child1_1
—----Child1_2
—-------Child1_2_1
etc
It will recover them ALL !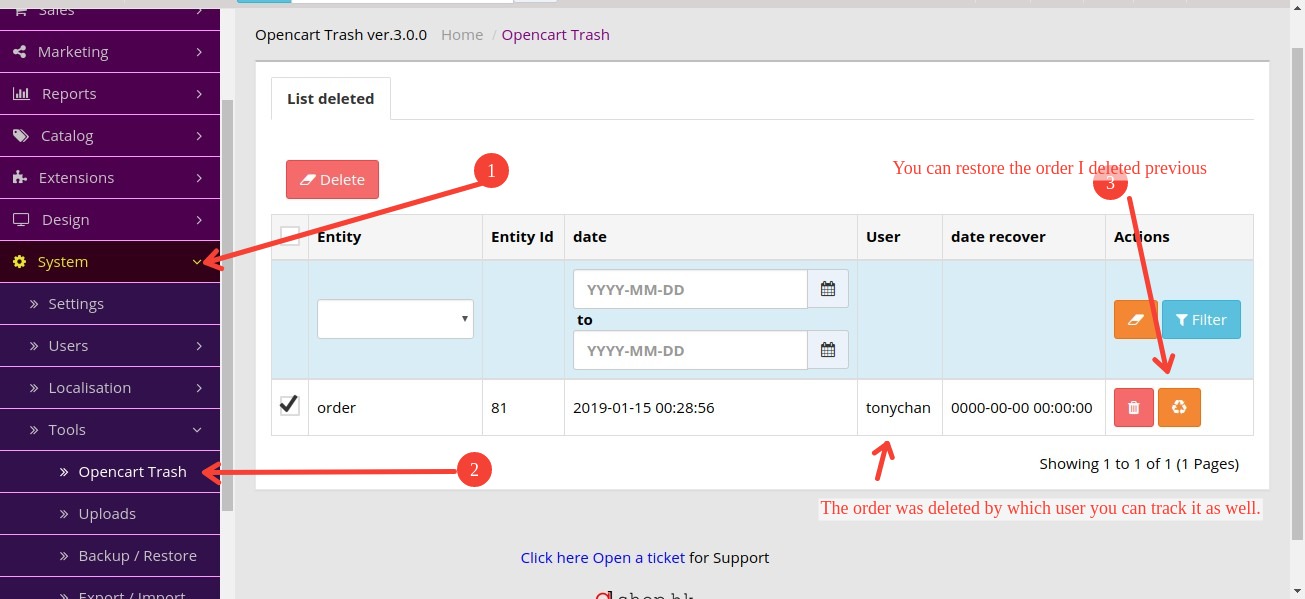 If you want to do house keeping and to delete them permanently, just go to manage trash, select them and click
"Empty Trash"
-----------------------------
Now you can try to experience it at:
https://v3.myopencart.hk/admin
user:
demo
pw:
demo
Installation:
Remarks:
After upload the extension, please refresh your modification and go to "User Groups" look for "trash", add the permission of event/trash and tool/trash, then the Opencart Trash will be shown at left column menu bar under System > Tools > Opencart Trash.
How to install Opencart Extension read here.
Please follow the video how to upgrade the extension
If you have a question, please
click here to Open a Ticket
, we will reply you in 24 hours for sure.