OCMod Manager is an OpenCart 3.x extension which allows you to centrally manage your OCMod scripts (edit/upload, install/uninstall, delete, troubleshoot) from the OpenCart Admin.
FEATURES
List and view OCMod details

Edit OCMods

Enable/Disable OCMods

Install/Uninstall OCMods

Add/Delete files OCMods

View Development files

Export modifications

Toggle columns

Upload/Download OCMods

Validate before saving

View modified files

Dual screen mode

Add debug comments

Contact developer form
Installation:
1. Install through Opencart installer.
2. Refresh Modifications.
3. Enable access/modify permissions for the usergroup.
------------------------------------------------------------------------------------------------------------------------------------------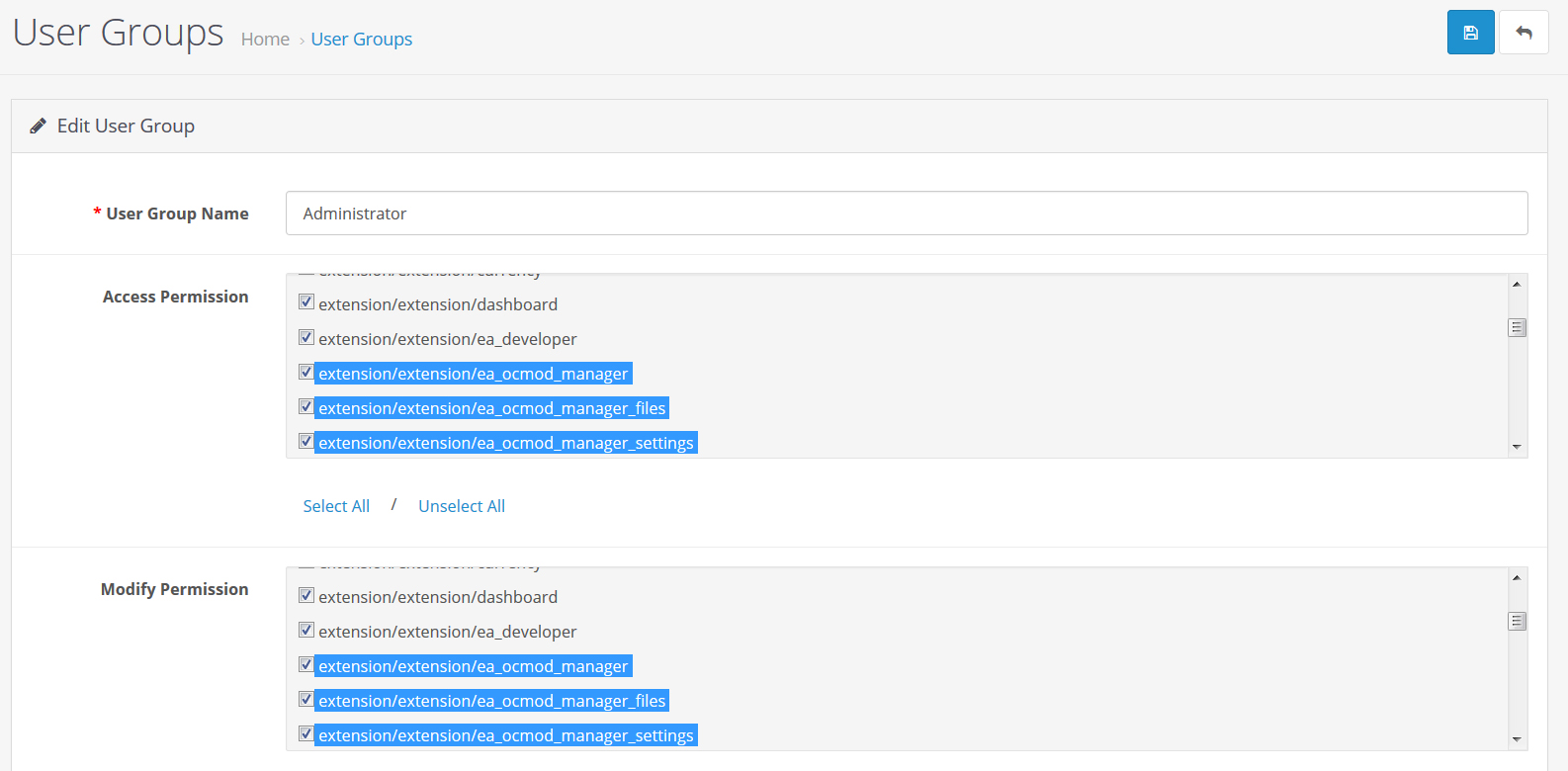 ------------------------------------------------------------------------------------------------------------------------------------------

------------------------------------------------------------------------------------------------------------------------------------------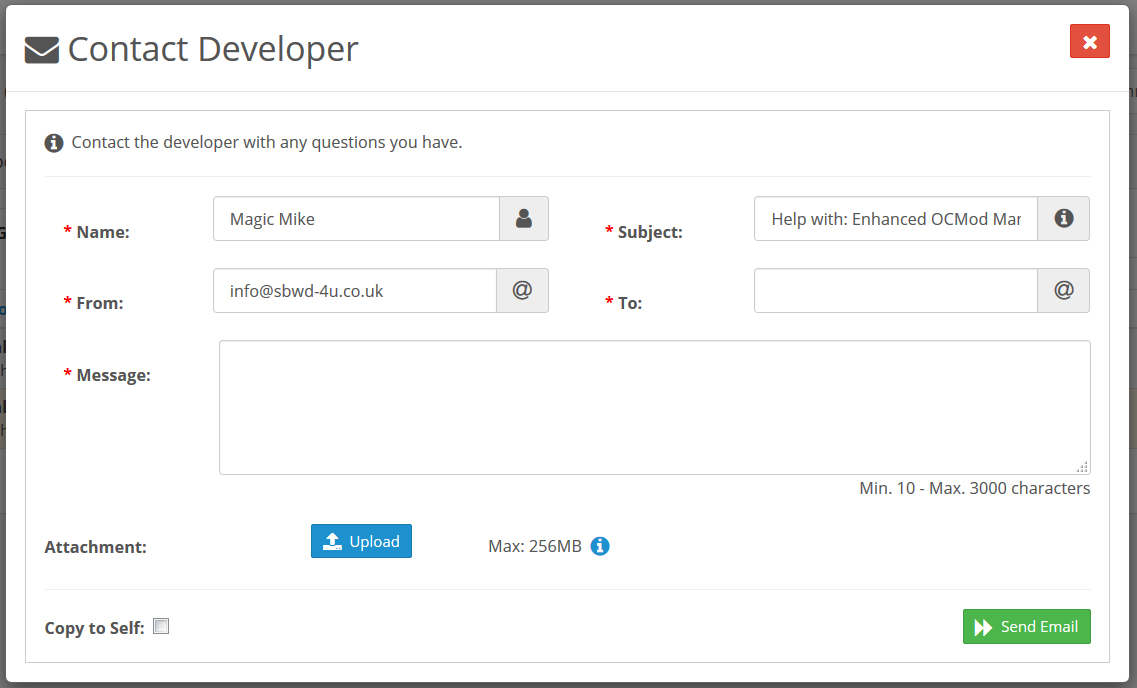 ------------------------------------------------------------------------------------------------------------------------------------------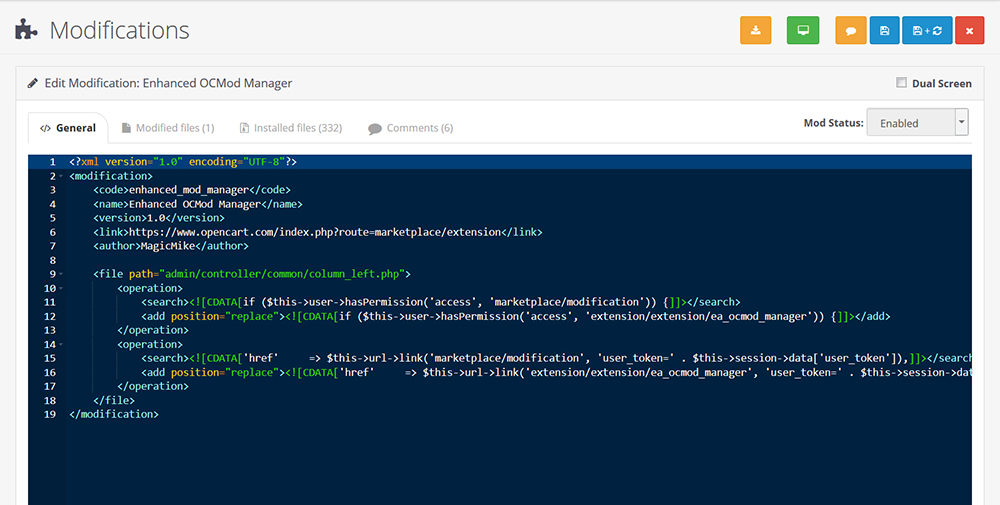 ------------------------------------------------------------------------------------------------------------------------------------------