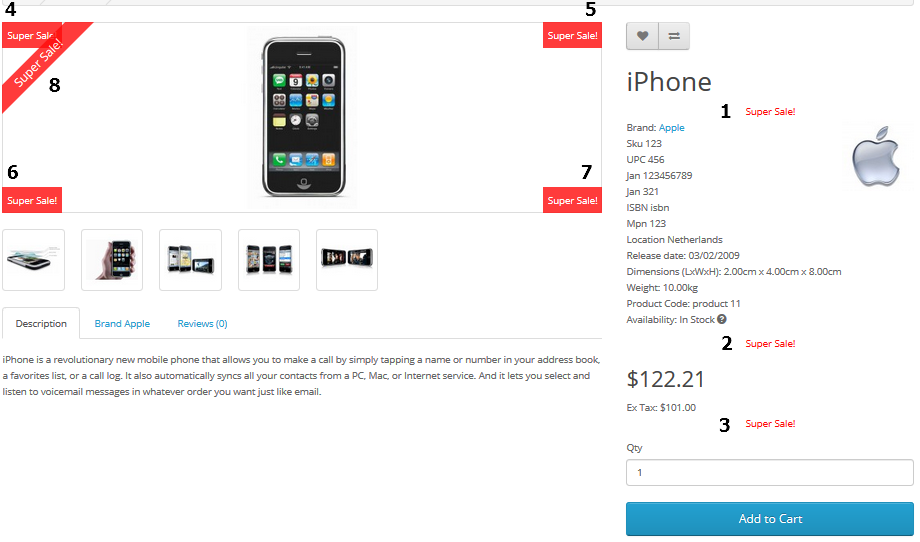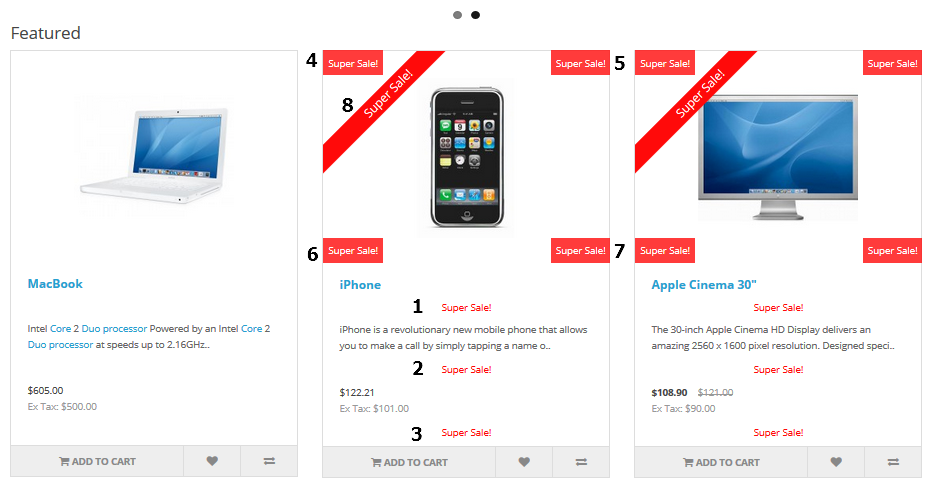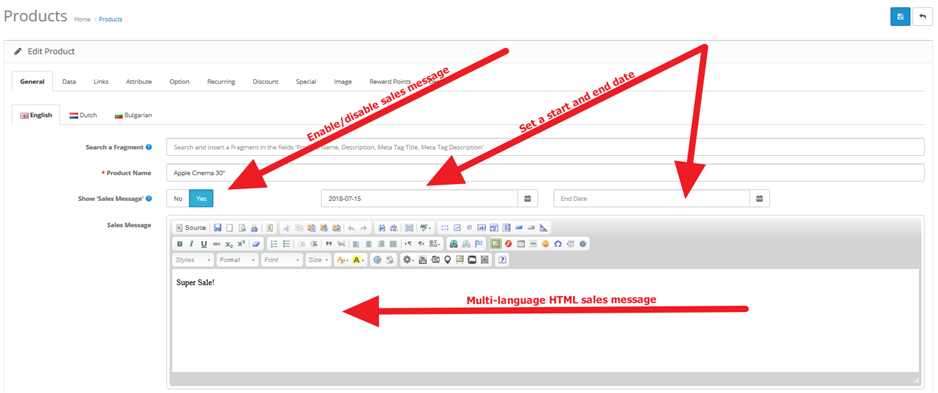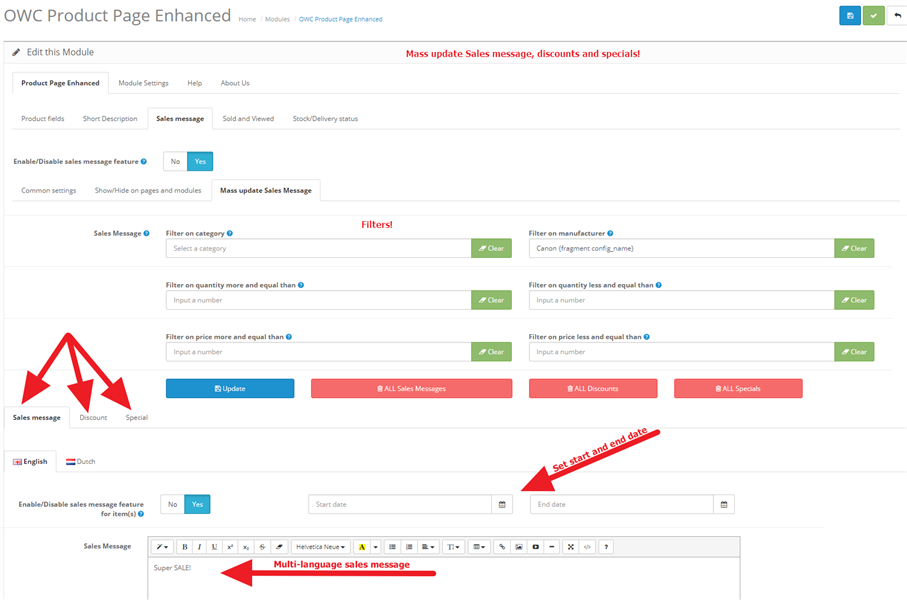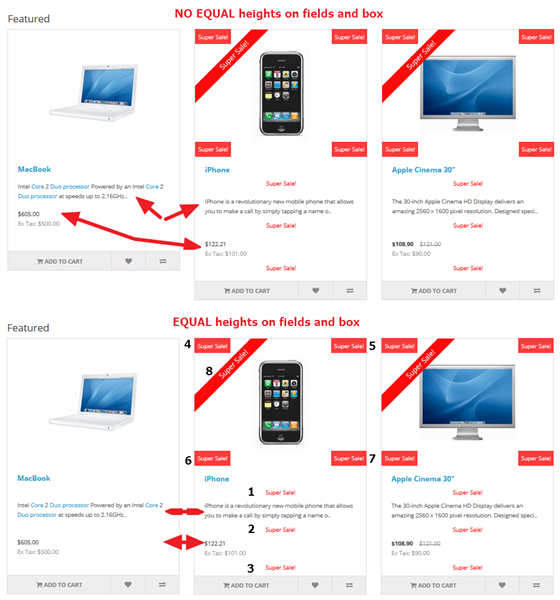 CKEditor support included!
CKEditor is
WYSIWYG
editor that brings common word processor features directly to your web pages. Enhance your website experience. CKEditor support included!
The CKEditor is not included and can be ordered at
CKEditor!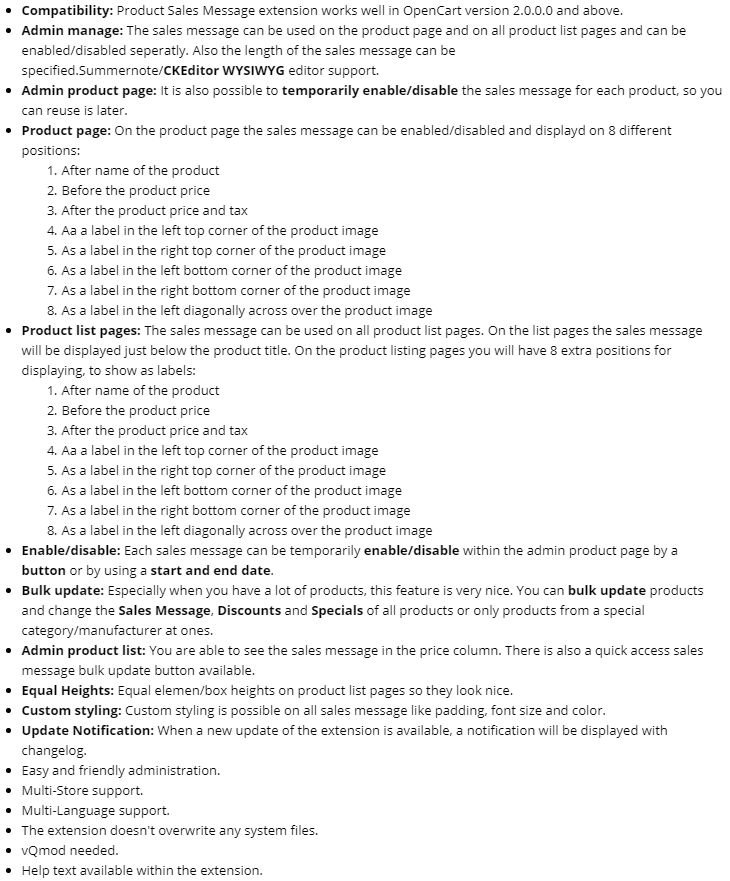 View changelog!

You are entitled to 1 year of Premium Support with the purchase of any of our products. The support is considered Premium, as we provide guaranteed reply and direct communication with the product developers. See our
Support Policy
for more information.
Note
Support will NOT be given in the Comments below and ANY support questions there will be ignored and deleted. Comments are for pre-sale questions and ratings only! Read the
extension store policy
.
IF YOU LIKE THIS EXTENSION OR FIND IT USEFUL, PLEASE, VOTE OR LEAVE A COMMENT!

This extension is build for the default Open Cart theme only. It can work with other third party themes as well, but this may require some custom changes.
We can help you to make this extension compatible with your theme, but we ask a small fee of 75,- euro ex tax, please contact Us when you need help.