3/31/20 - I no longer use Opencart, so it's unlikely I'll continue to maintain this extension. You are free to continue using it or fork it, if you wish to take ownership of maintenance. If you do, please adhere to the
license.
--
Increase customer retention and sales by opening a direct line of communication regarding backordered and out of stock products; gauge knowledge on which products should be prioritized when restocking your store.
A signup box is displayed on any products matching your "out of stock" or "backorder" criteria; fully customizable with an interactive admin dashboard.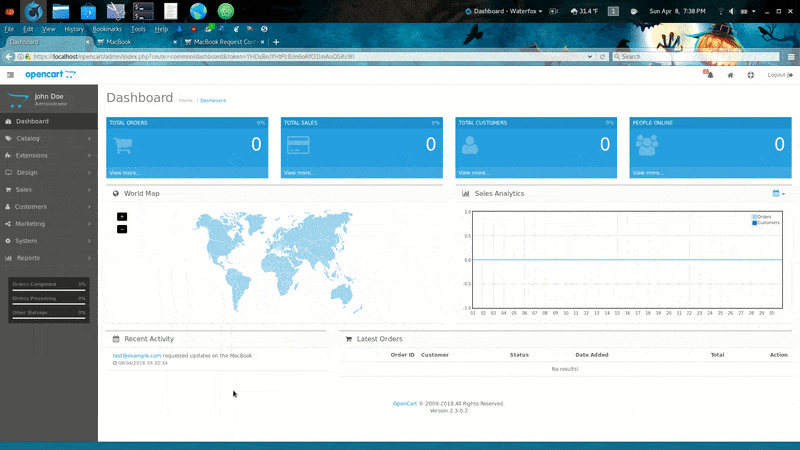 Self-extracting in OCMOD format

Quick configuration (2 options!)

Built-in honeypot validation to thwart bots

Tokenized email confirmations sent to the user to confirm they requested the notification; helps reduce spam and FBL complaints

No technical skill required for use

This is a powerful extension with a lot of functionality. It is highly recommended you install it to a development version of your site, before installing it to your live store - to ensure there are no collisions with other extensions.
Open Source
If you would like to view the source code for this extension before installing, see it on
notabug.org code repository
Contribute
To report a bug, open
an issue
.
Languages
To submit a new language pack, see the
contributing guide
.