Custom Fields, only which type = text, are now displayed in invoices, and also (only for version 3.x.x.x) in customer account in orders and order email .
If you added custom fields like Vat nr. and Company ID (which customers can enter in account registration form), you want these fields shown on invoices. With this extension these fields are now displayed on invoices below Customer's Payment address (Not Shipping address) .
After download see also tab "
Documentation
" how to use regex for CID, VAT nr and some extra info.
Easy install with Extension installer from backend. For install istructions read documentation tab.
---- Dutch ---
Extra velden van klanten, alleen met type = tekst, worden nu getoond op de facturen. En nu ook (alleen voor versie 3.x.x.x) in klanten account bestellingen en e-mail .
Als je extra velden zoals Btw-nr en Kvk nr hebt toegevoegd (die klanten kunnen invullen tijdens de registratie van een account) wil je dat deze velden ook op de factuur worden getoond. Met deze extensie worden deze velden op de factuur getoond onder het factuuradres (niet onder het verzendadres).
Na het downloaden kun je in de tab "
Documentation
" lezen hoe je regex kunt gebruiken voor Kvk, btw-nr en extra info.
Makkelijk installeren met de Extensie installer vanuit de backend. De installatie instructies staan bij de download in de documentation tab.
INVOICE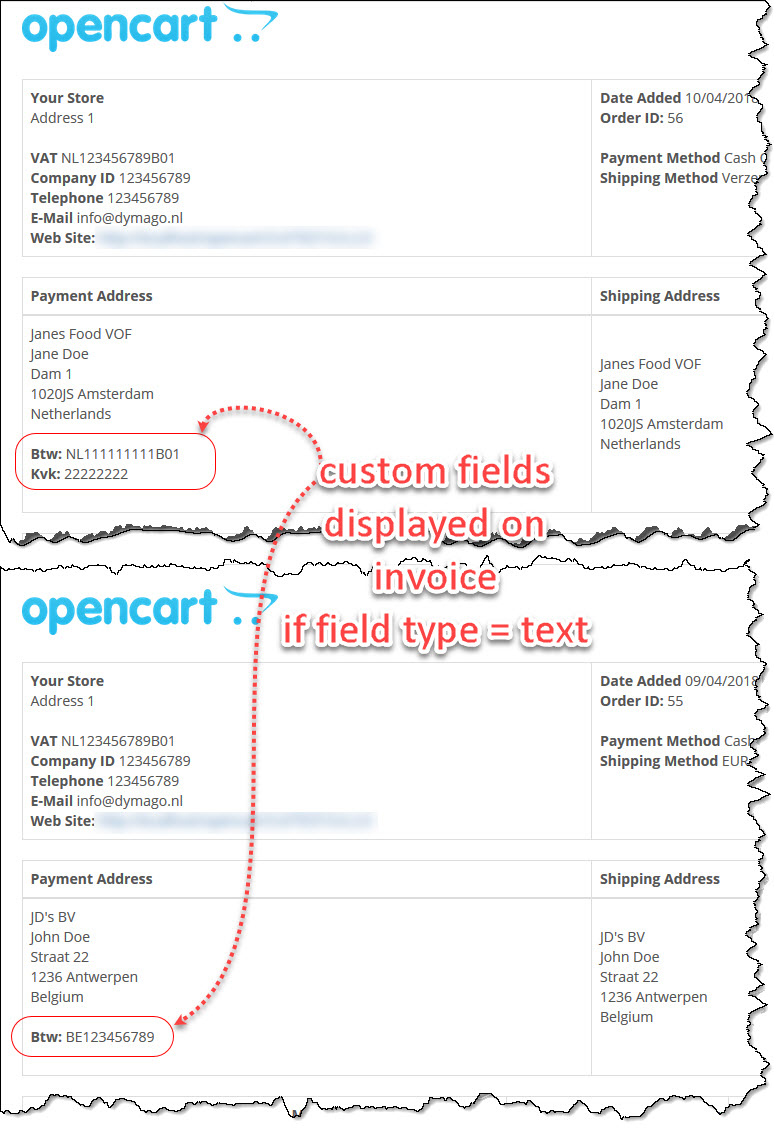 NEW ADDED: Custom fields also display in Customer account order and order email.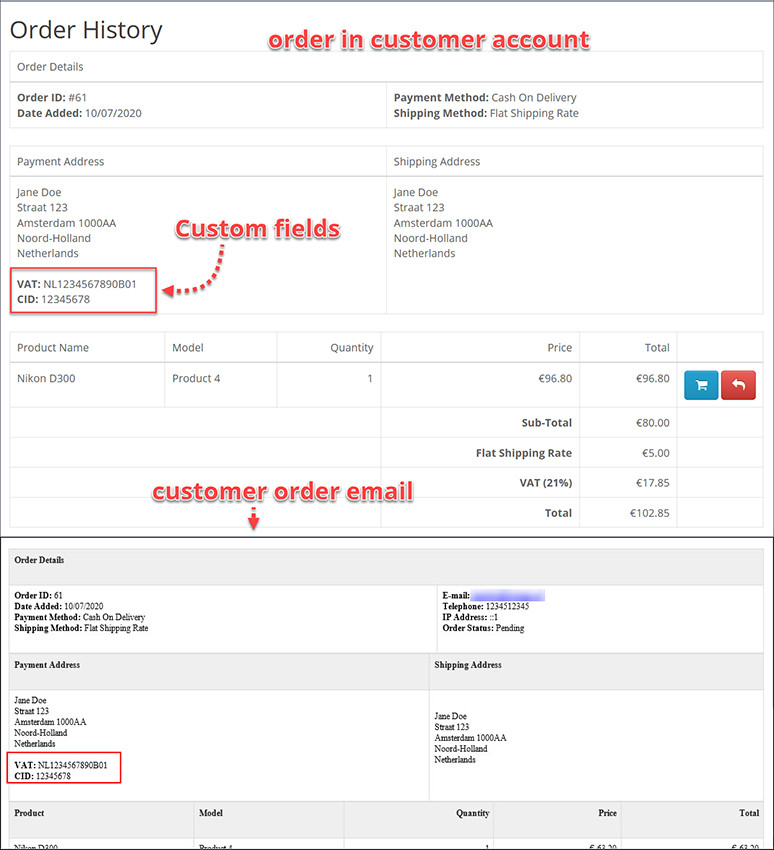 Bekijk onze andere extensies
HIER