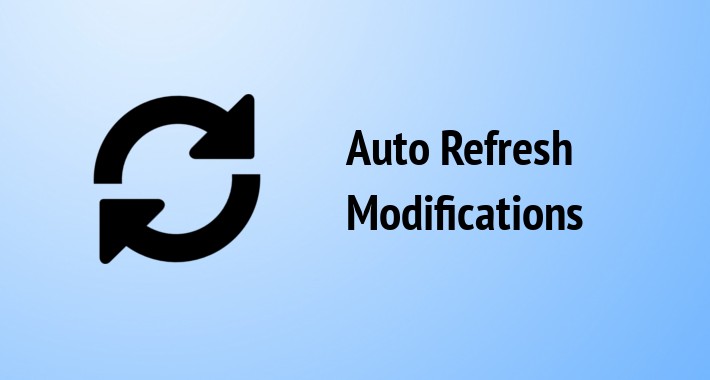 Every time an extension is installed in the admin extensions installer, every time it is uninstalled or enabled/disabled, it is necessary to manually refresh the modifications cache.

The Auto Refresh Modifications ocmod extension will optimize the modifications install and management process and solve this problem. Saving you time and improving the installer / extensions management flow.

Requirements
============

OpenCart 3.0.2+

Installation
============

Simply upload oc-auto-refresh-mods.ocmod.zip through Extensions / Installer on your OC admin to install it. Next you need to go to Extensions / Modifications and refresh the modifications cache (for the last time!). Finally you will also need to go to your Dashboard, click the small Gear Button on the top right side of the dashboard (just bellow the Logout button), and refresh the Theme cache too.

All new extensions you install, uninstall, enable or disable will now automatically fire the cache refresh.

Support
=======

Please address your questions, comments or issues to support@softrazor.com.