Overview
=================
Product Option Image allows to adding image to each product opton. change the main image on click to option value.
Main Features
===============
* Add images to product options.
* Change Main Image run time on click the option value.
* Add image to each option.
* Easy Installation and setup.
* Uses OpenCart's built-in module system (no core files are overwritten).
* Excellent & Best Support.
Quick Demo
===========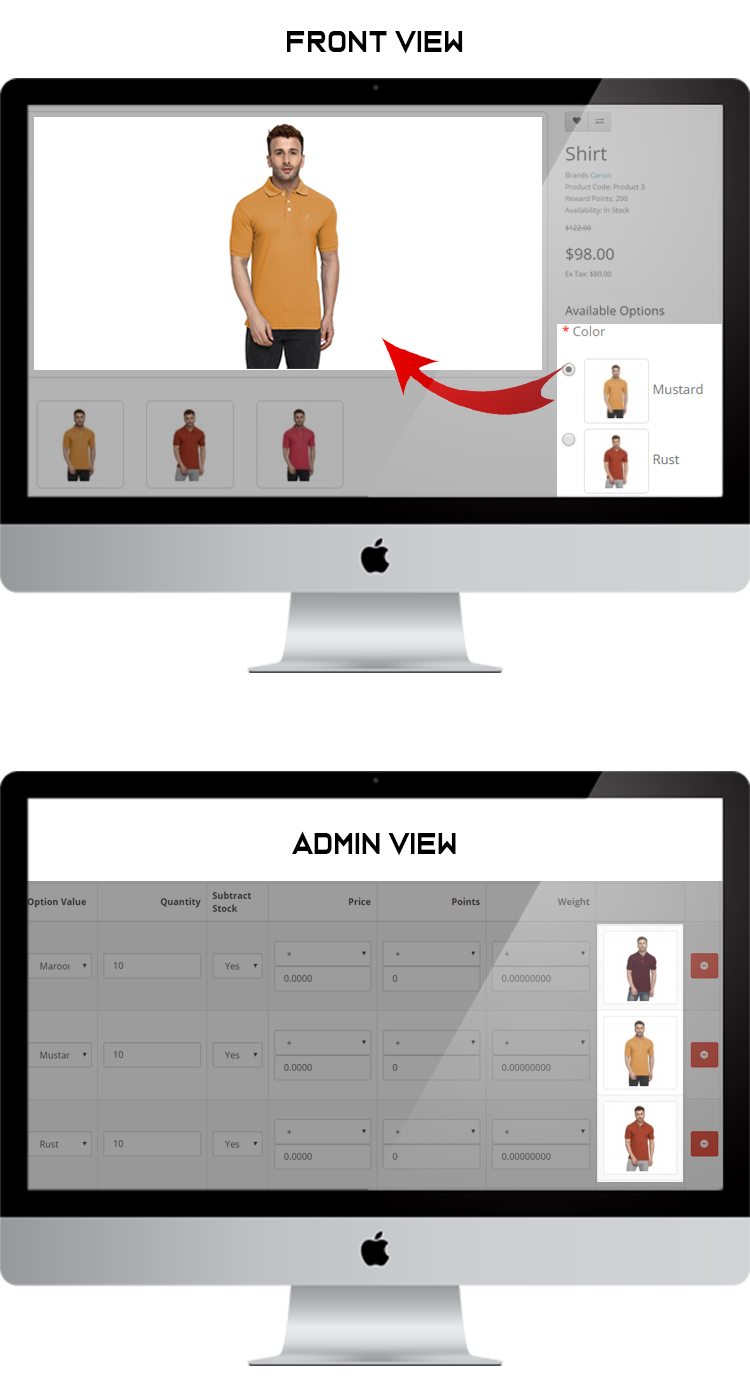 Live Demo
===========
You can try out Product Option Image without having to install.
For Demo : Click Here
For Admin : Click Here
Username: demo
Password: demo
Support and Suggestion
=========
For Support : extensionsbazaar@gmail.com