Great overview of all added extensions, modules, themes, modifications etc. for developers and administrators.
Sometimes you have to install many extensions or modifications and ...
... after a while you can forget which extensions you've installed,
... where is the manual, or read me file?
... where did you find the extension (OpenCart marketplace or else)?
... what are the license costs?
... how much time have I spent?
... etc. etc.
Now you can add all information in one place, all third party modules, themes, custom extensions, information where to download or purchase, links to manuals, license costs, worked hours etc. and view it all very easy from the Lists.
Use the Export button to download an Excel file with an overview of your expenses.
NOTE: expenses and export is only added for v3 (at this moment)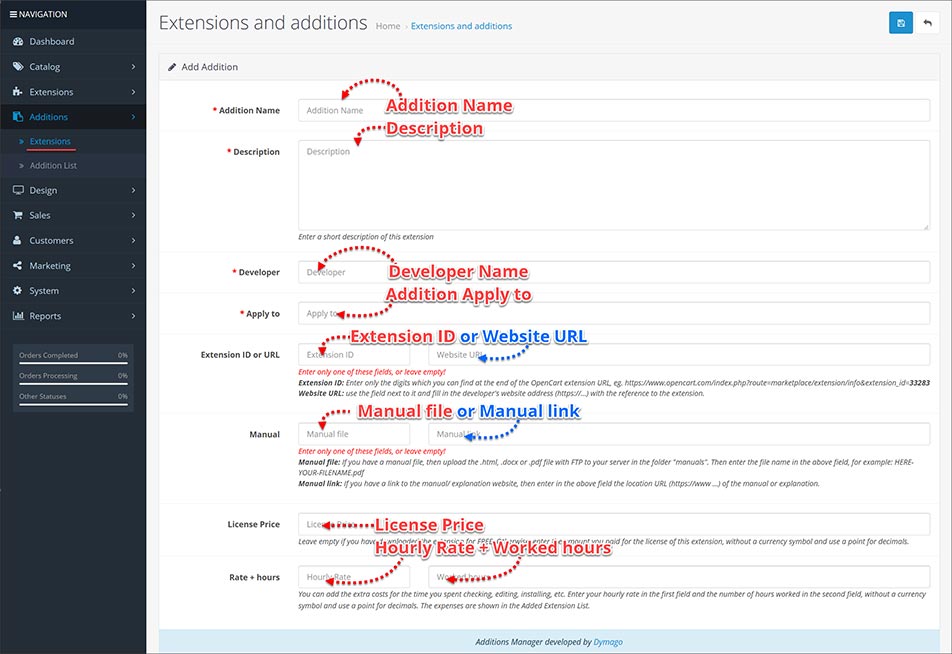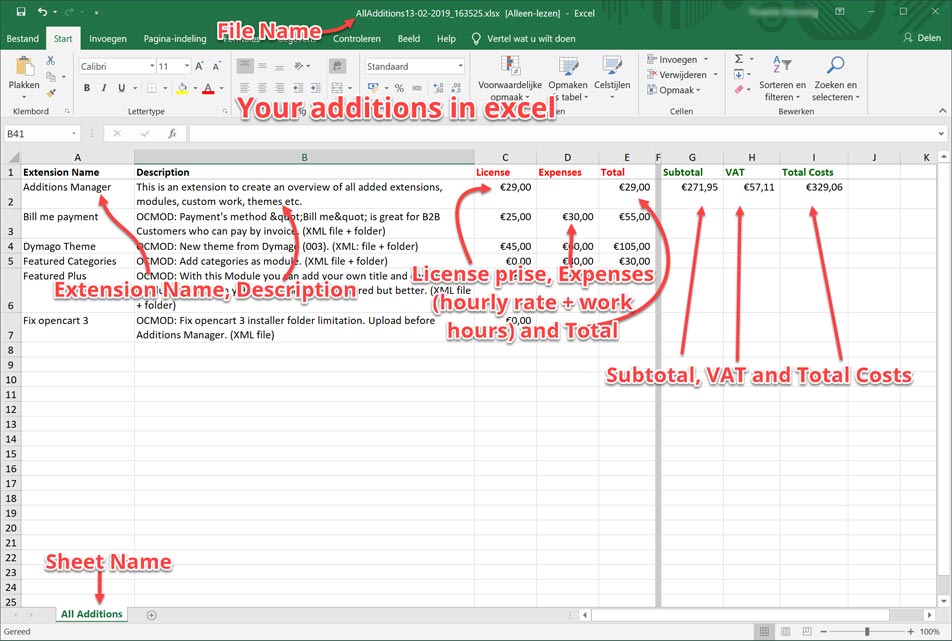 Login: demo-am / demo-am
Visit our other extensions
HERE