This extension will help you to achieve
GDPR Complaince
for your OpenCart Website.
What is GDPR?
The General Data Protection Regulation (GDPR) (EU) 2016/679 is a regulation in EU law on data protection and privacy for all individuals within the European Union and the European Economic Area. It also addresses the export of personal data outside the EU and EEA. The GDPR aims primarily to give control to citizens and residents over their personal data and to simplify the regulatory environment for international business by unifying the regulation within the EU.
FEATURES
Data Rectification Links

Data Portability / Data export in CSV Formats

Personal Data Report View

GDPR Request Export

Right to be forgotten or Delete account and your personal information

One click button to reset all newsletter subscribers

Send Email for Newsletter Consent

Log of Newsletter Consent Acceptances

View Subscribers in your website

HTML Email Editor
Store Front Demo
http://opencart-demo.huntbee.com/opencart2302/index.php?route=extension/module/gdpr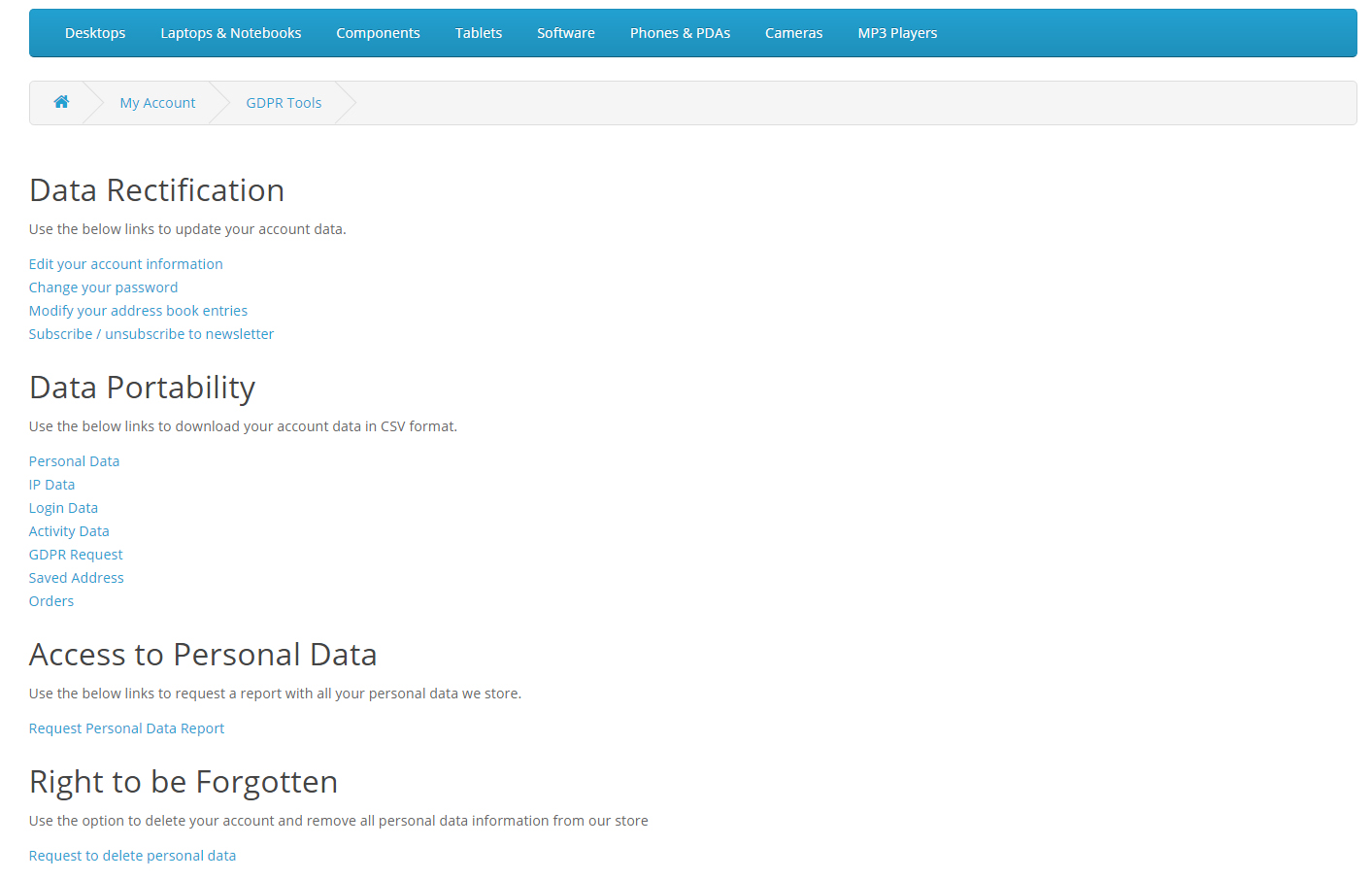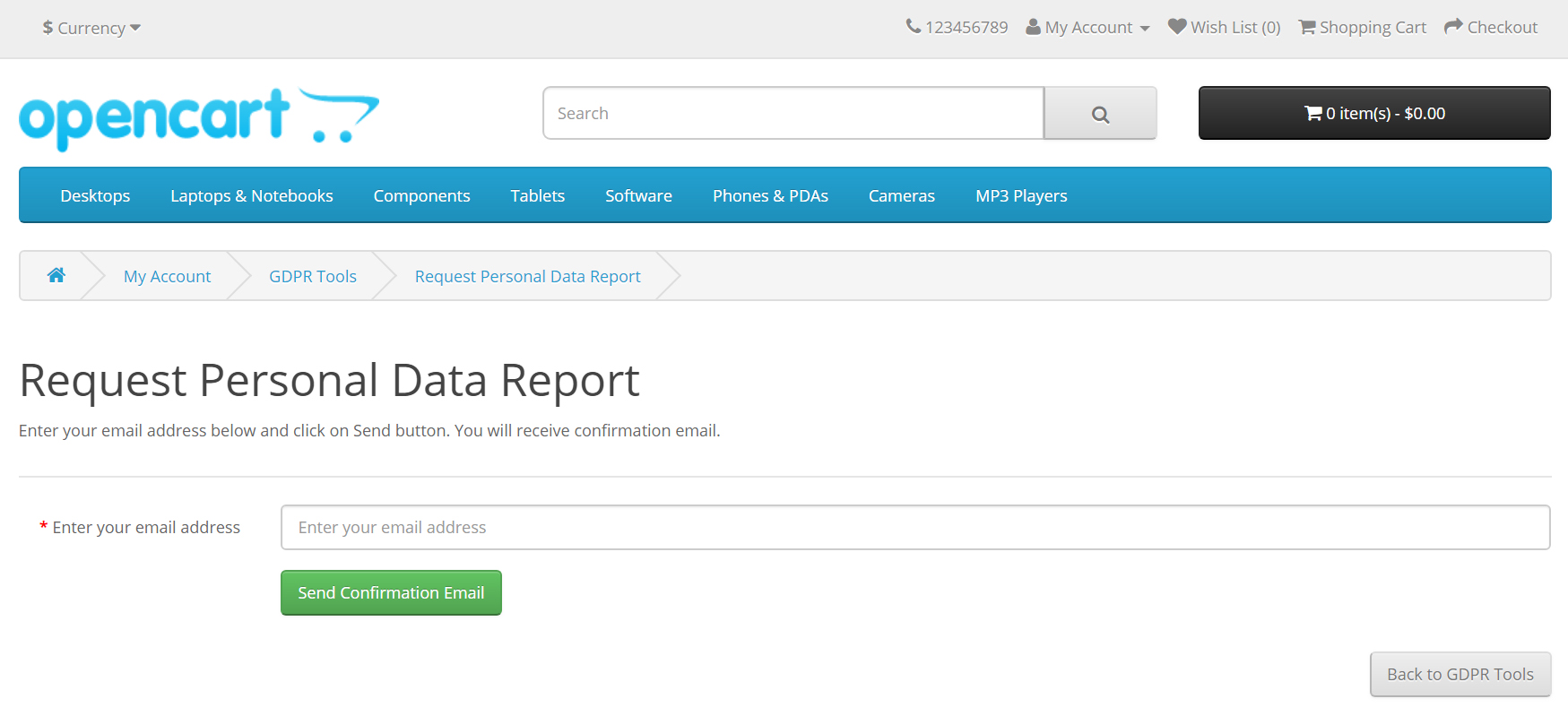 Admin Demo
http://opencart-demo.huntbee.com/opencart2302/admin/
Username: demo
Password: demo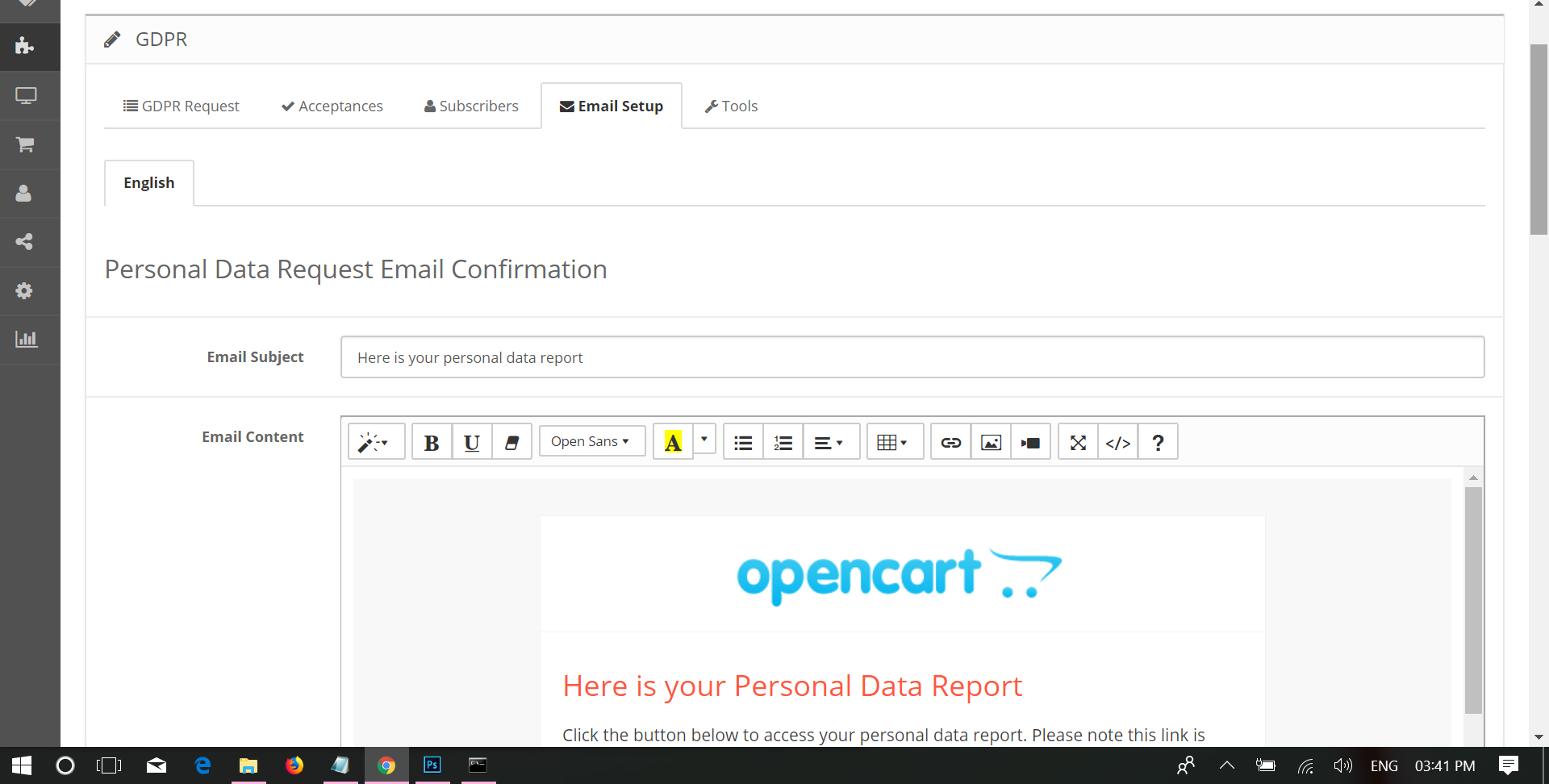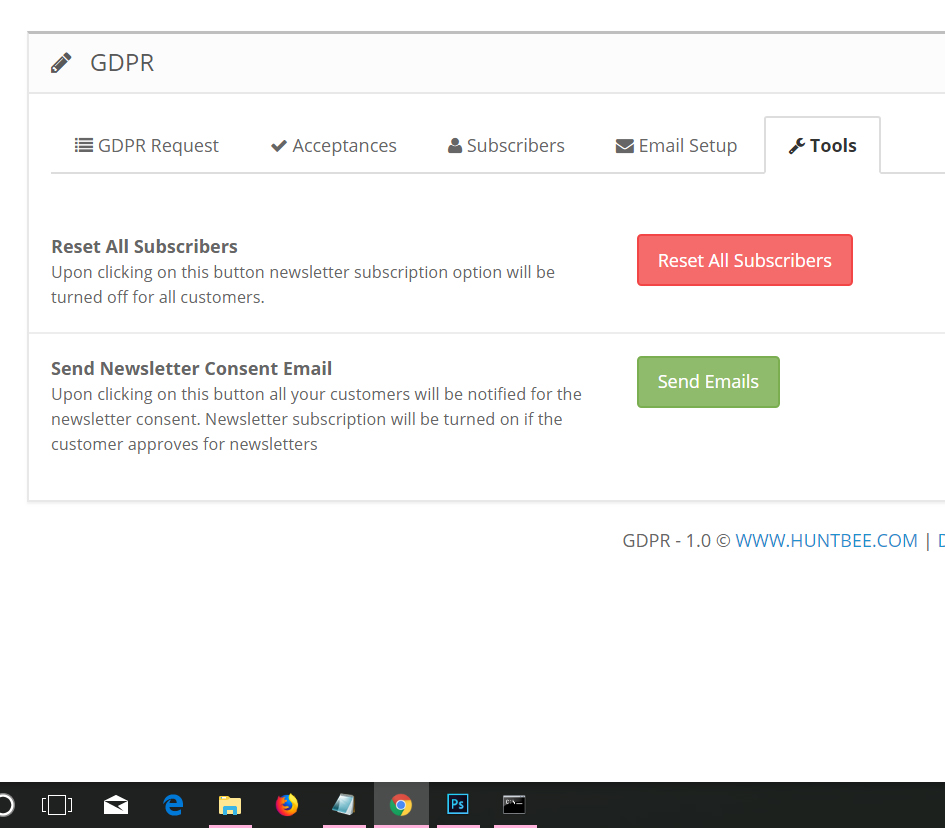 Supports Journal2 Template and free support for any other templates
To get
free support
,
submit a support ticket here
Looking for OpenCart 23xx?
Get it from here
https://www.opencart.com/index.php?route=marketplace/extension/info&extension_id=34162
Looking for OpenCart 3xxx?
Get it from here
https://www.opencart.com/index.php?route=marketplace/extension/info&extension_id=34173