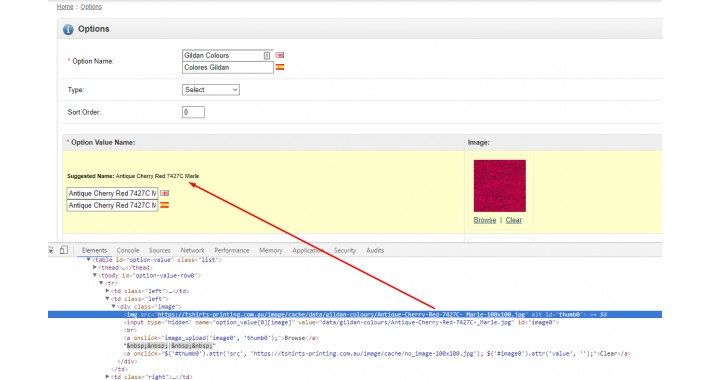 Due to the SPAM received through Opencart please find me at the www.websitesbuilder.com.au form for any question as I will not be notified of comments here.

Just add 1 paragraph of code to your admin option form file andmake easy your life when you work with organized providers ;)
This vqmod suggest the Image Name for the Option Images taking the image file name as reference finding the image name on the server. It creates a link that you can click to change the input/s image name easily.