Reset Theme and SASS cache - from Modifications page
This Extension Allows you to reset the Theme and SASS cache from the modifications page, with one click.
The issue is that sometimes when you install a new extension or make modifications, your changes don't show. This is due to your Theme (twig) cache not being reset, to solve this problem, this extension adds a button on the modifications page that clears the Theme and SASS cache with one click.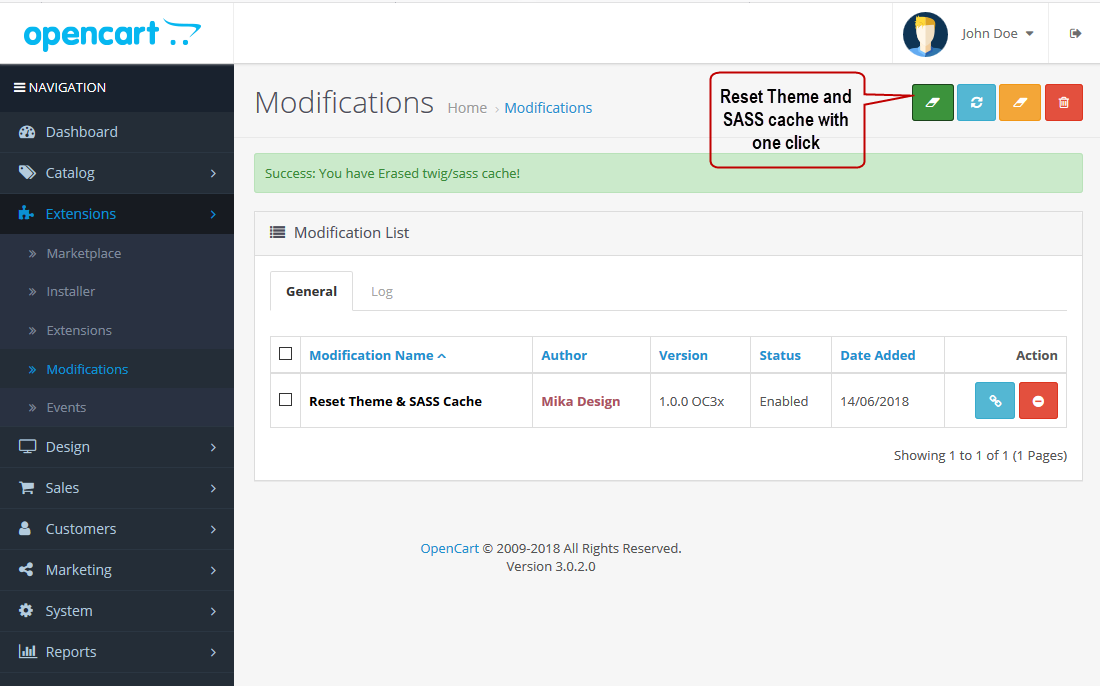 How to install
In the OpenCart admin backend, do the following steps:
For OC 3x Only
1. Go to Extensions > Installer
2. Upload the reset-theme-cache.ocmod.zip, you downloaded
3. Go to Extensions > Modifications and click the refresh button to rebuild your modification cache!
View all my other extensions
Questions, Feedback & Support
Please
Contact Us
with your request
Support will no longer be given in the Comments below and ANY support questions there will be ignored and deleted. Comments are for ratings only! Read the
extension store policy
For support please use the email address provided in the installation instructions, included in the download.
Note: For a faster response, please use the Contact Us Link for any product questions or support.