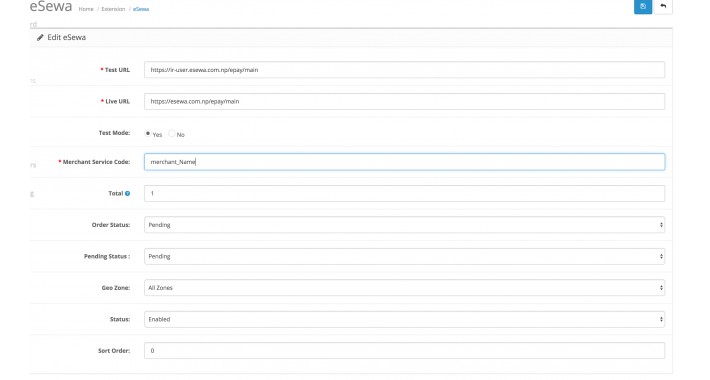 Supported Versions:
================
All 3.0.x versions


It is used for:
================
Integrating eSewa e-payment system to your store. By installing this module you will be able to add one new payment gateway called eSewa, service provided by https://esewa.com.np/.

This only supports NPR as currency.


Requirements:
==============
* You must have merchant account from eSewa to use this module.


What you get with this,
==============
* With multiple mode 1. Test Mode and 2. Live service Mode can be controlled from back end.
* Fully Dynamic [you can manage every setting from back end]
* Auto redirection on transaction failure and completion with messages.
* Auto authorization of transaction supported.
* Provides order status based on transaction response.
* Fraud check on misleading transaction.