By default, customers can only apply discounts on the shopping cart page. Using this extension, it is possible to apply discounts on the checkout page.
Features
Apply reward points, coupon and gift voucher on checkout page.

Choose which discount type to show

Use AJAX to apply discounts
Demo:
Admin
Front-end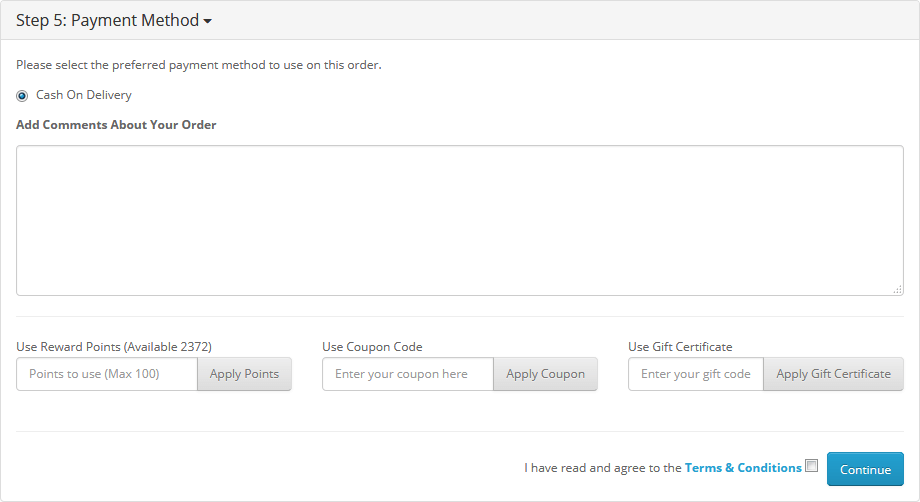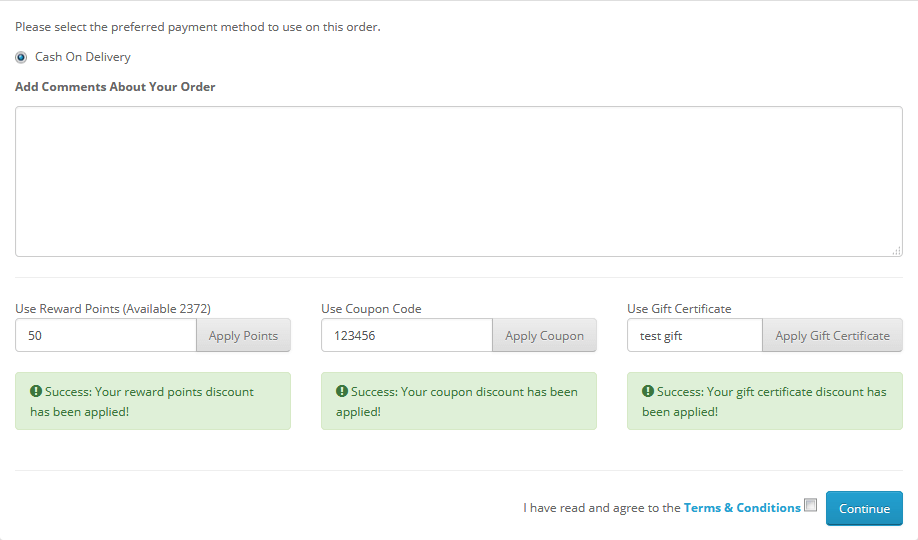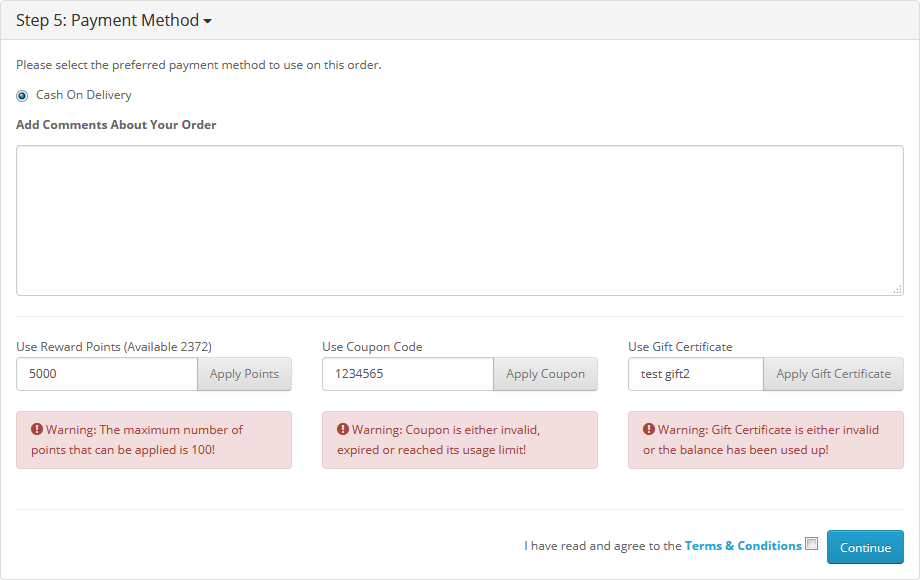 Free Installation and Support
No core files are changed.
Install Instructions - OCMOD
- Login to your OpenCart Admin panel
- Go to Extensions > Installer and upload file suited for your OpenCart version
- Go to Extensions > Modifications and click Refresh
- Go to Extensions > Extensions > modules > Apply Discounts On Checkout > Install and enable it.