With the help of this extension, you can use WhatsApp chat .customer can click and start chatting with you,you don't have to sit around any software or system to access this, you can chat with your customers from anywhere through your Mobile or any device.this extension will give you the flexibility to use multiple WhatsApp number or accounts.you can create as many account or department using this extension e.g Technical support, Sales enquiry etc

* ADD Schdeule Time for online.
* ADD Multiple whatsapp accounts.
* Enable or Disable WhatsApp module According to Device(Desktop users only, mobile users only, or Both users).
* ADD Greeting Message.
* Show online and offline status also available
* ADD profile name, profile image
* Everything manage from adminpanel
* Admin can manage WhatsApp widget Position (Left/Right)
* Admin can manage WhatsApp widget Color
* Button layout (Square/Round)
* Manage Color from Adminpanel
* Multi Language.
* Multi Store.
* Compatible With all major themes
* Easy Installation and setup.
* Uses OpenCart's built-in module system (no core files are overwritten).
* Excellent & Best Support.
Supported OpenCart Versions:
=============================
All 2.0x,2.1x,2.2x,2.3.x and 3x versions
Latest Extension Versions:
===========================
1.2 version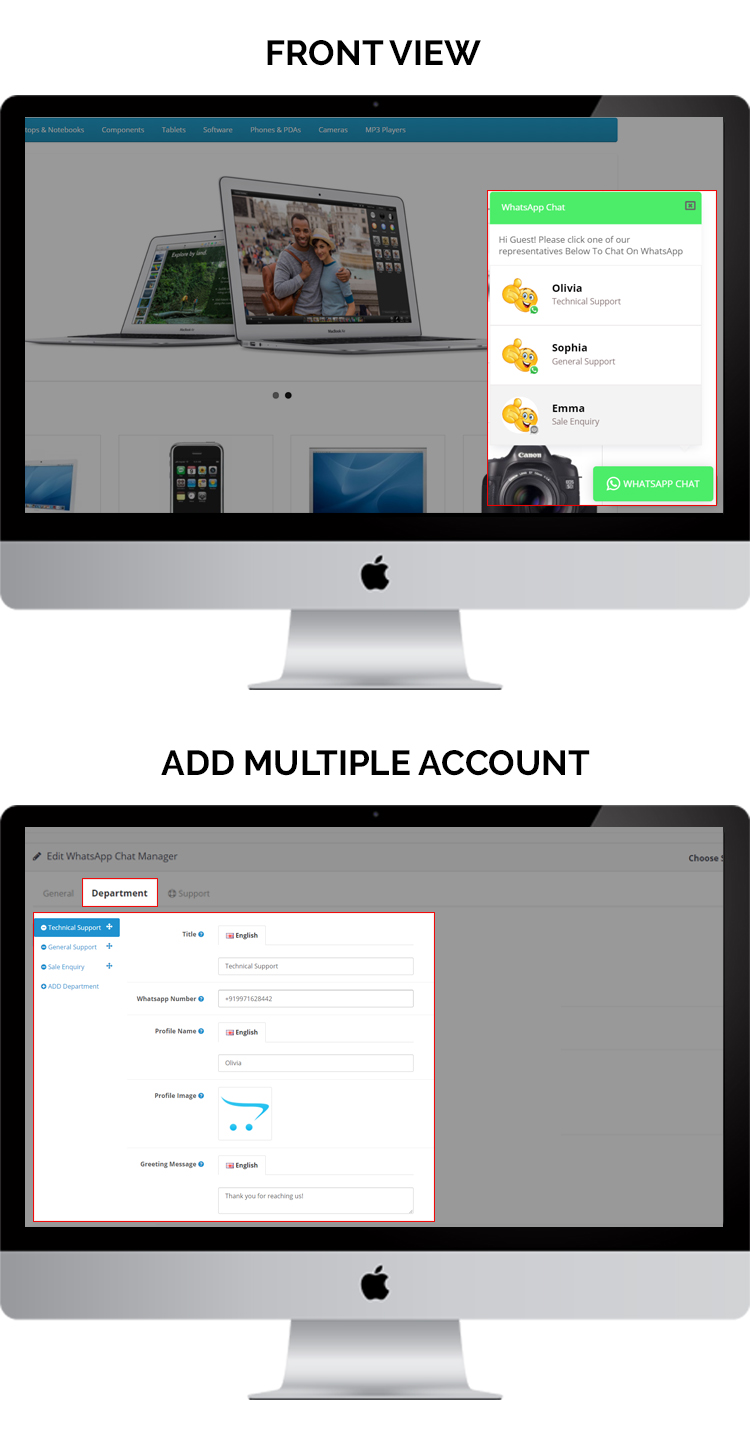 For Support : support@extensionsbazaar.com