With this extension, You can set a Model for each option (values of options).
Demo:
Edit Product Form
Module Settings
Product Page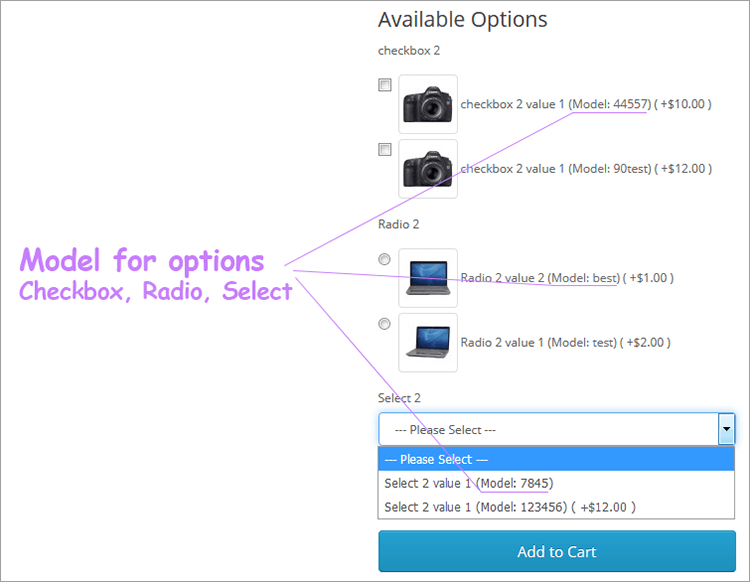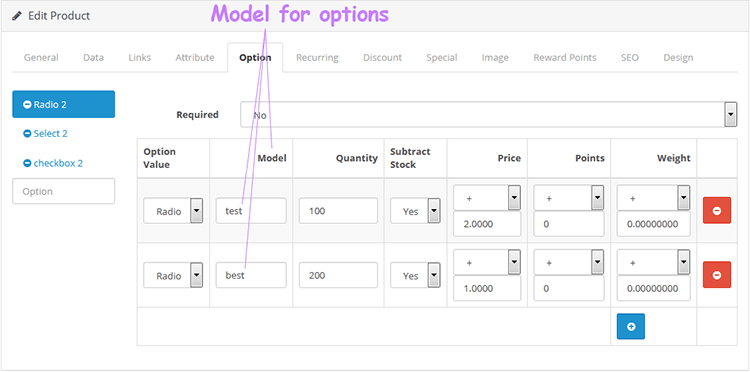 Install Instructions
- Login to your OpenCart Administration panel
- Go to Extensions > Installer and upload zip file suited for your OpenCart version
- Go to Extensions > Extensions > modules > Model For Options > Install, enable and save.
- Go to Extensions > Modifications and click Refresh
- Go to Dashboard > Developer Settings (gear icon) > Refresh
Free Installation and Support
No core files are changed or replaced.