This extension adds a new area to the comment form, which customers can upload and send images with their reviews.
Demo:
Admin Review Form
Front-end Product Page
Features
Drag & Drop upload

Image preview

Upload progress bar

Image gallery

Admin can add or delete images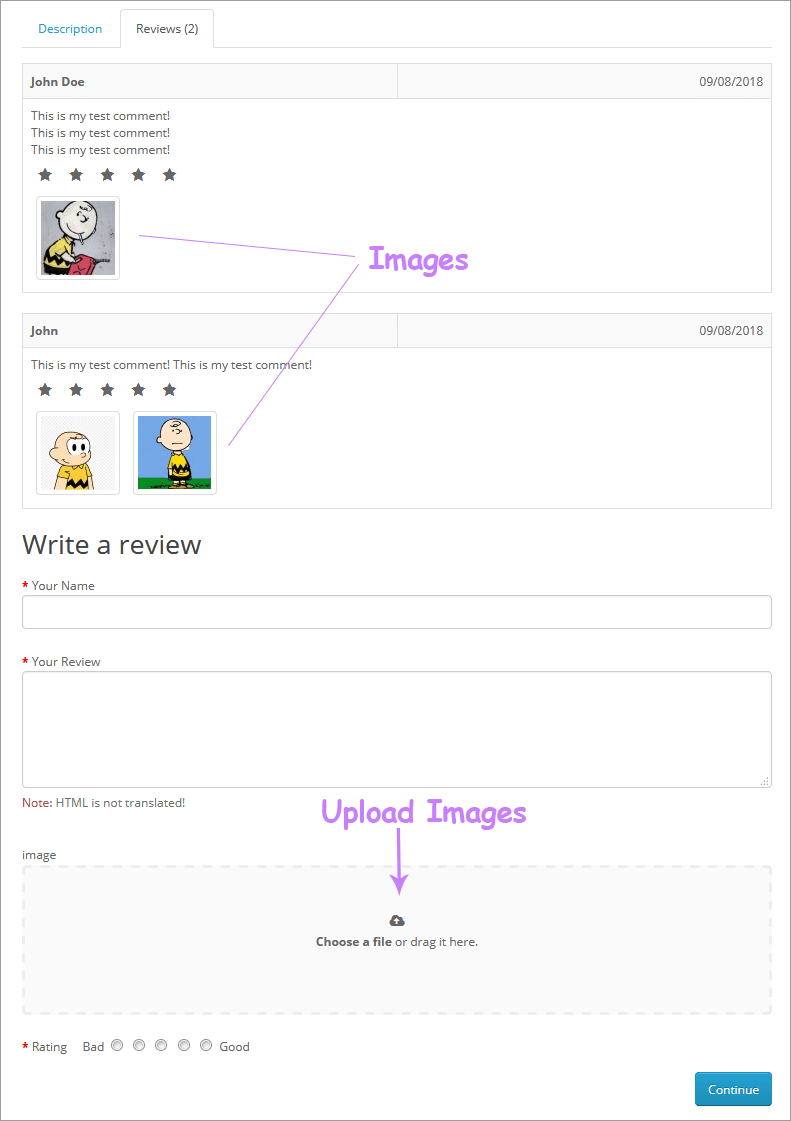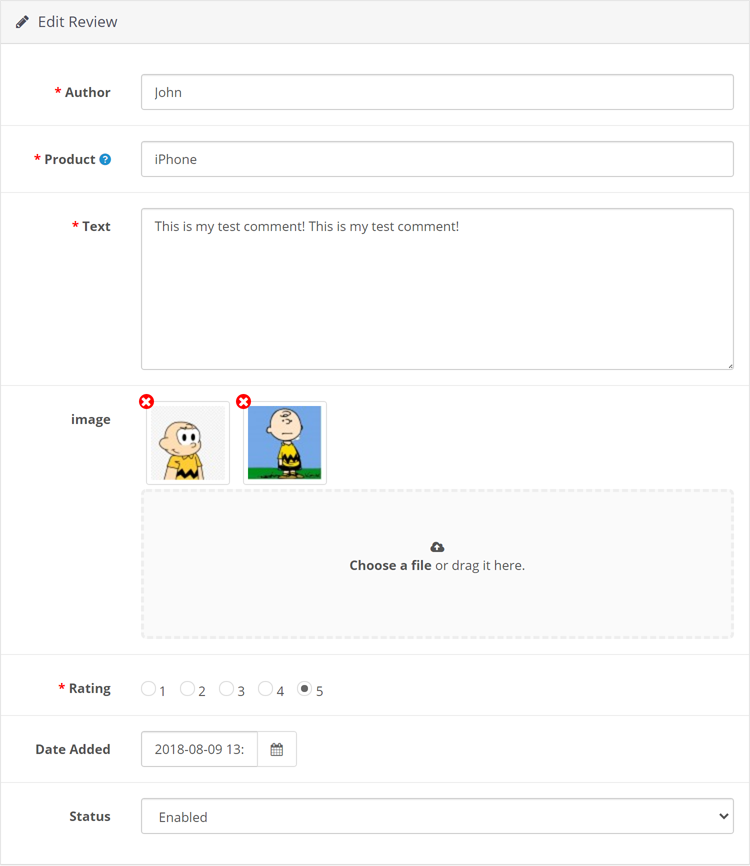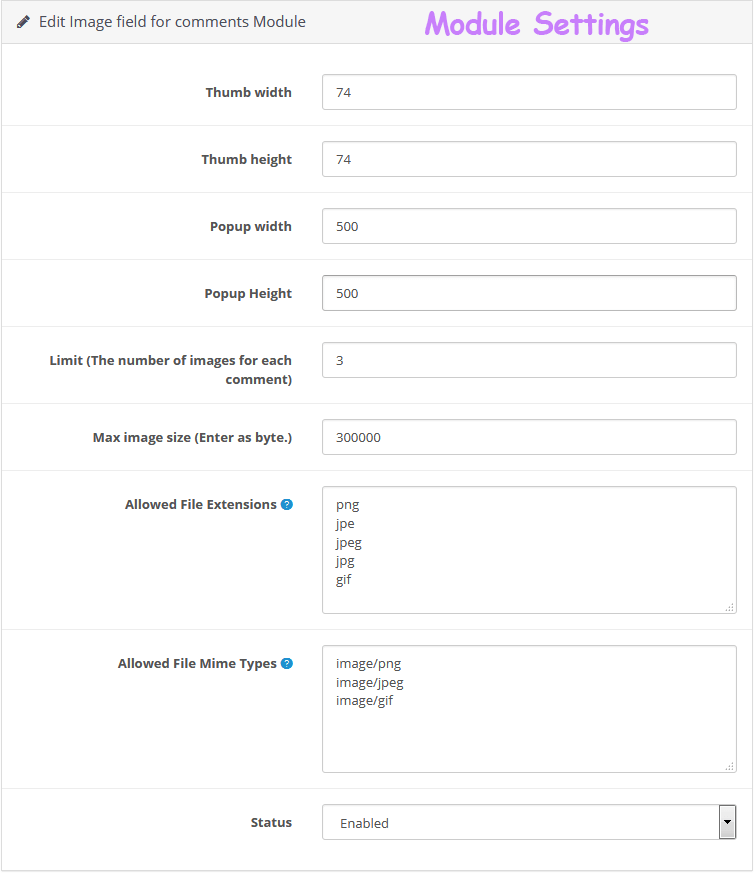 Free Installation and Support
No core files are changed.
Install Instructions
- Login to your OpenCart Admin panel
- Go to Extensions > Installer and upload file suited for your OpenCart version
- Go to Extensions > Extensions > modules > Image For Reviews > Install and configure it.
- Go to Extensions > Modifications and click Refresh
- Refresh the theme caches from the admin dashboard (OpenCart 3.x)