Predefined or Preset Attribute Values or Attribute Autocomplete Extension
helps the administrator to add attribute values quickly and accurately. A list of preset values can be defined for each attribute and accessed by
"attributes"
tab of product edit form. By autocomplete select list, the user can select the values set for an attribute.





FEATURES :
- Predefined attribute to quickly add attributes to a product.
- Add a attribute to a product from the predefined attributes of an attributes group.
- Retrieve attribute values in the product edit form for quick entry.
- Multiple attribute values can be combined in a single attribute.
- If no attribute is selected in an attribute row, you can select among all preset values. When one preset is selected, attribute and values are set at once.
- Quick preset value insertion through the product's attribute tab.
Pros :
This extension uses OCMod, so no core files are affected.
This Plugin will help you manage data entry with no manual mistakes / errors.
This helps reduce errors in spellings and specs entered.
Also it will increase the speed of data entry as you don't have to type / enter specs every time.
This plugin has been tested on all version of opencart like opencart 3.0.x , opencart 2.3 x , Opencart 2.2 x , Opencart 2.1x



Username: demo
Password: demo
Check all of our extensions
here
For support, please send mail to
email:
info@n2rtechnologies.com
skype: n2rtechnologies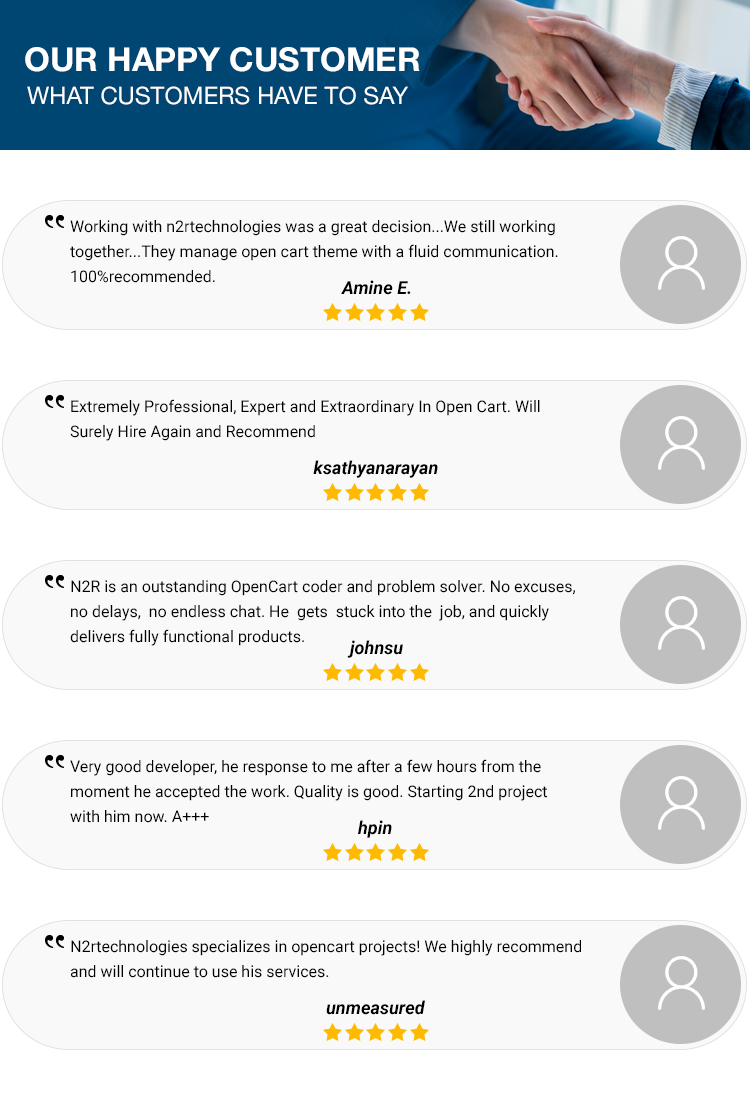 Please don't forget to rate the extension.