Advance Postcode Based Shipping extension for opencart gives you control over shipping charges based on postcode. It provides you with a lot of different features related to the postcode which helps your customer know better about delivery.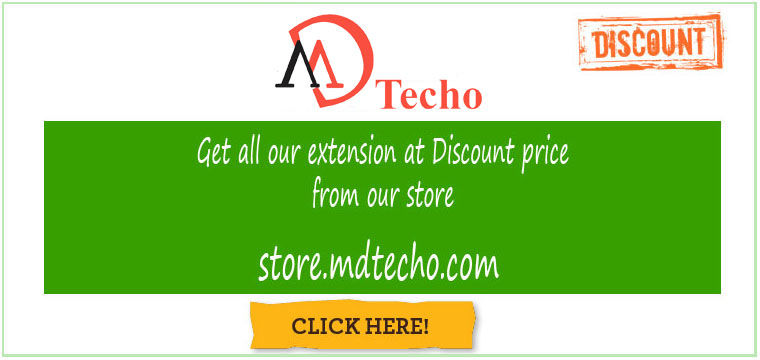 Features
1) You will get pop up for postcode checking.( Optional and can be disabled ).
2) On the homepage,On the category page we have added pin code search box and it can be placed in other location as well using opencart layouts.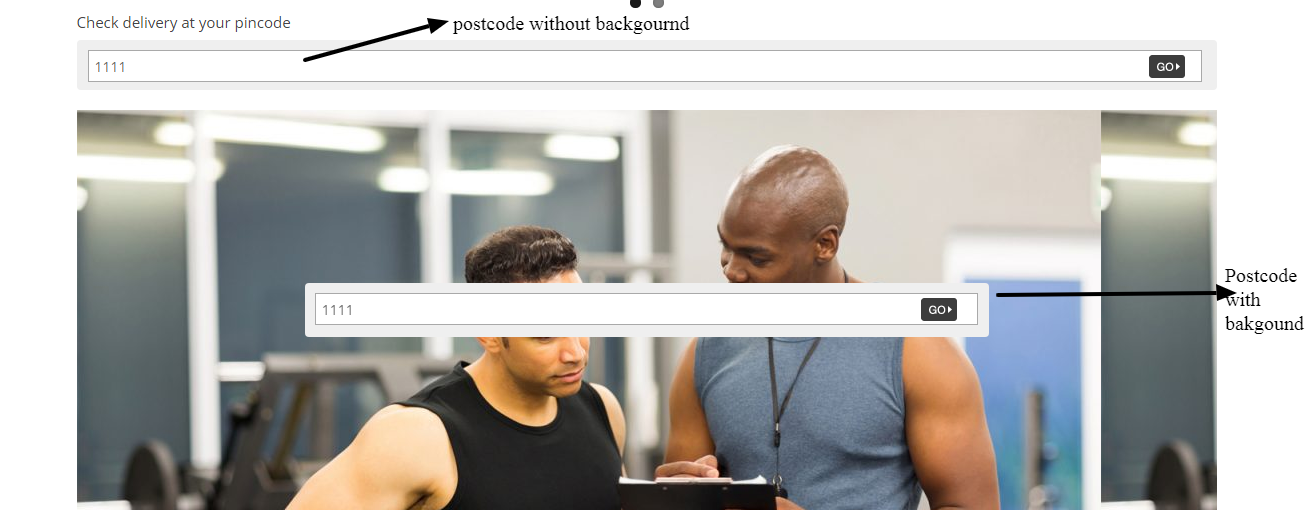 3) On the product page, we have special pin code search box above add to cart button.
4) You can search the delivery location by postcode or city name. On entering anything in the input box, you would see a drop-down list. You can either select it or click go button on entering.
5) Complete details about postcode would be shown to you.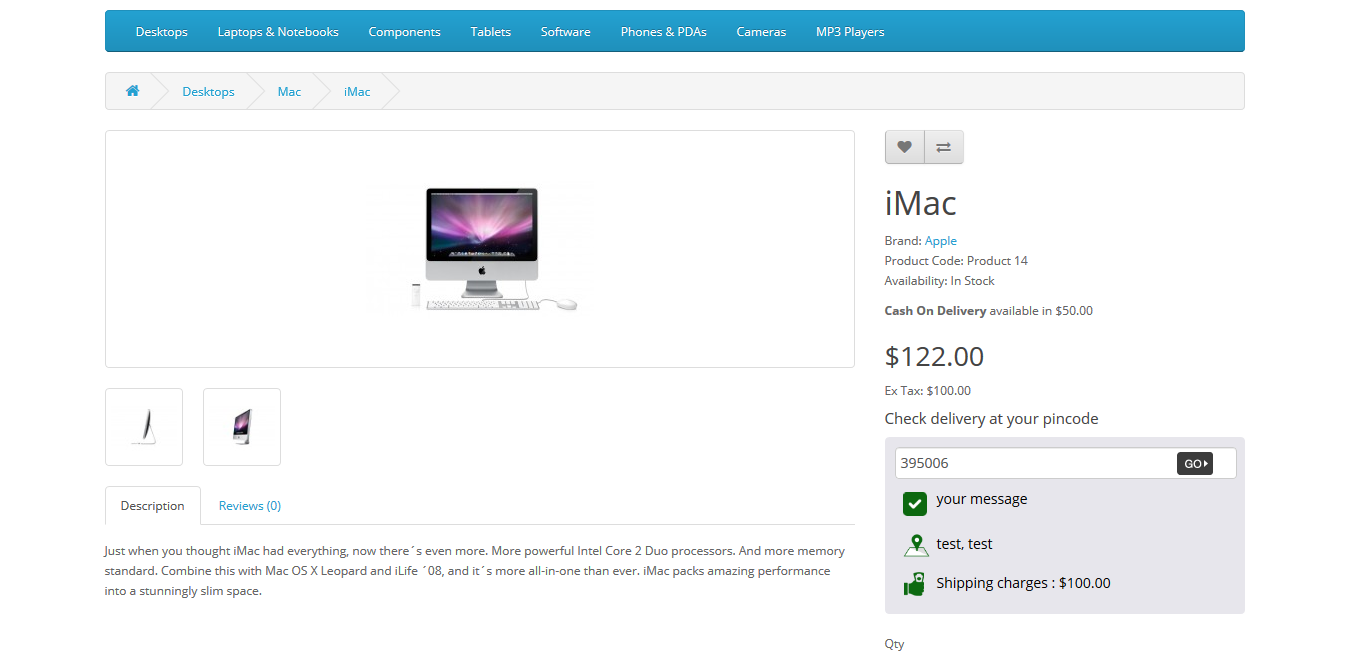 6) On the checkout page, we have enabled registration pin code checking.
7) So only pin codes available in admin side list will be allowed to register. Else no.
8) You can have payment and shipping methods setup as per postcode ex. if you don't want to show some shipping method and payment method to some postcode you can do it.

9) You can also set different courier,different shipping charge,different COD charge based on postcode.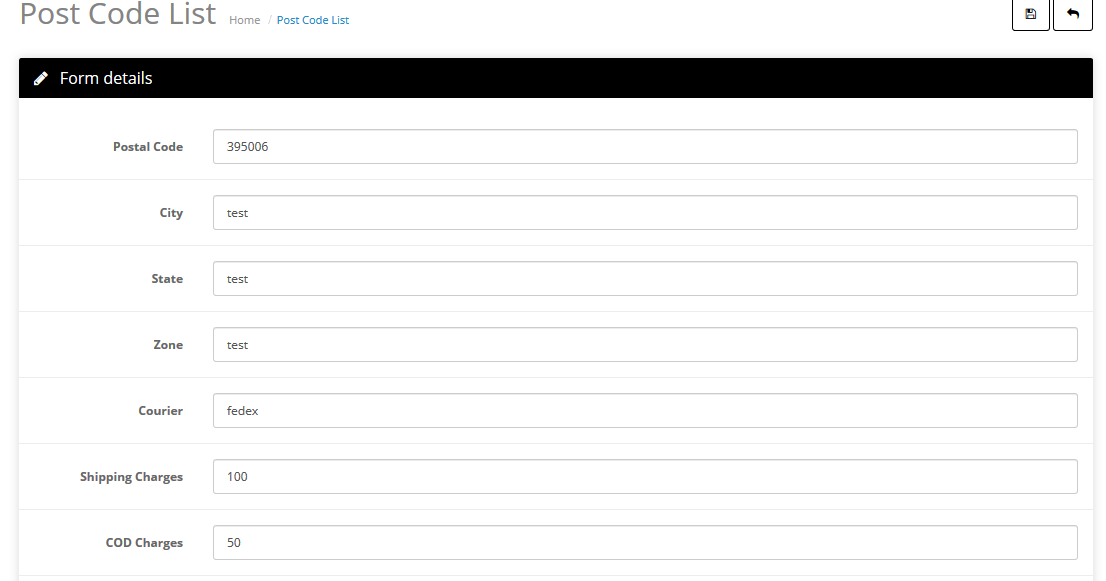 10) We have also the option to add country based shipping charges if you delivery worldwide.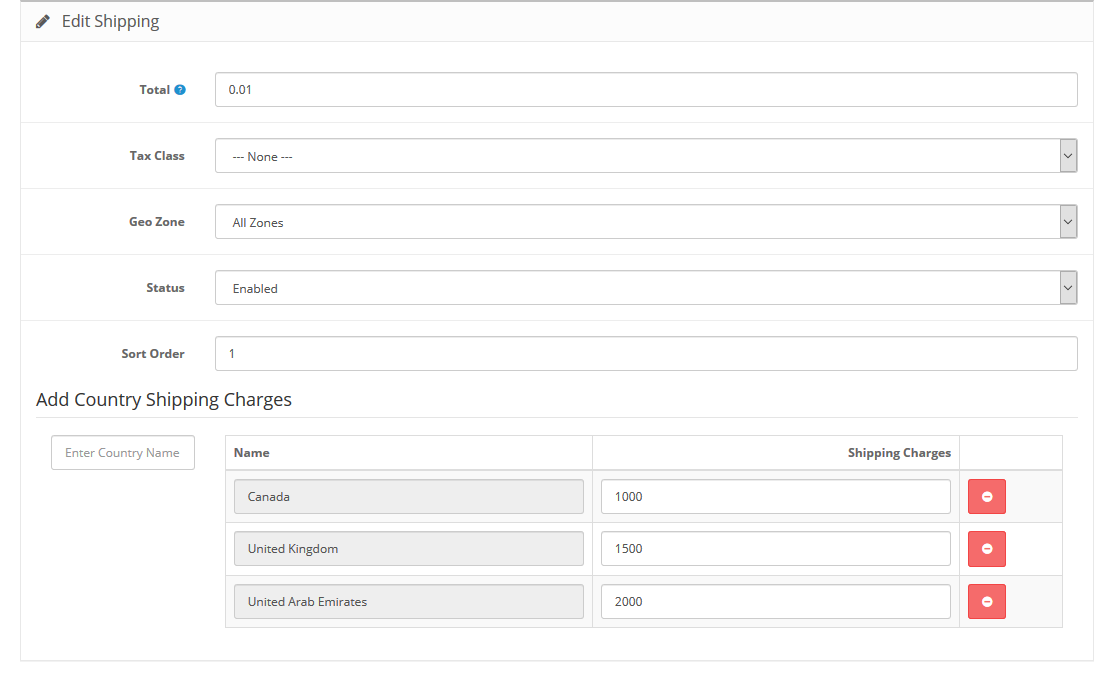 11) Admin can control different things per Postcode like:
a) Set up custom messages for each Postcode. Messages also support HTML format.
b) Set up payment methods & shipping methods based on Postcode.
c) Set up stores based on pin code.
d) Set up shipping charges & cod charges based on Postcode.
12) Use import/export tool, for quick import of pin codes with all settings.

13) Admin can add unlimited Postcodes to list.
14) Control colors of pin code search box to match your theme.
15) Wildcard Postcode checking helpful for Postcodes having spaces and dash. Ex: MD 112, MDM431
16) Control for enabling disabling the fields to be shown in delivery details.
17) Set up payment and shipping methods for deliveries when Postcode is not on the list.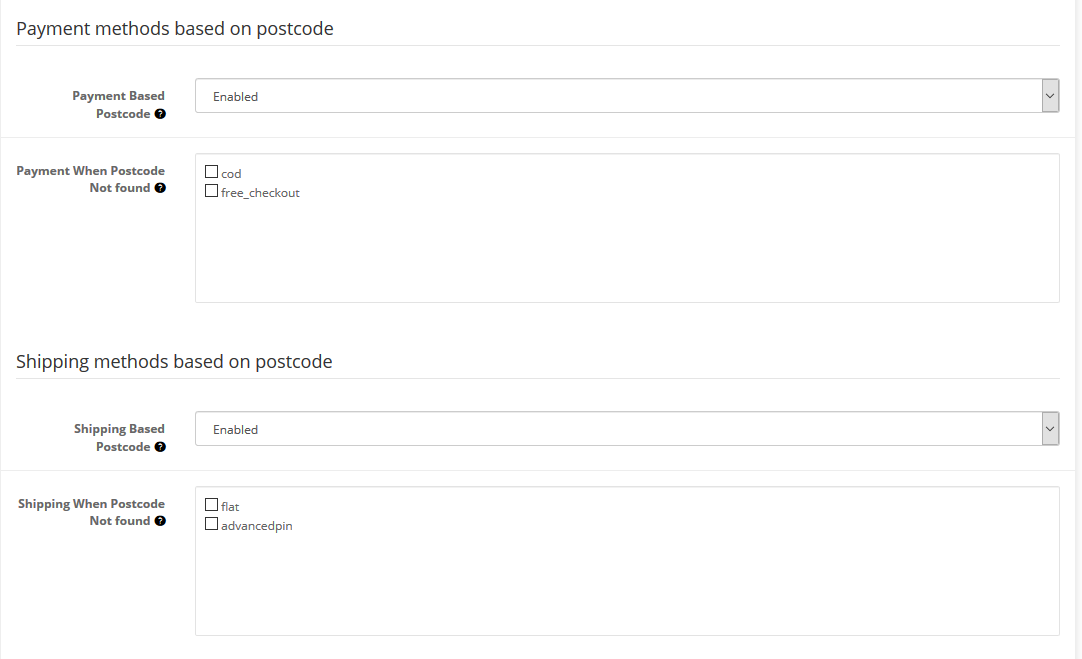 18) Works with custom themes.
19) List of new Postcode which customer try to find which is not in list of current Postcode.
Admin Installation and Front side.
Demo
Admin Details:
Username: adv_post
Password: adv_post