Minimum Order Total for Checkout
Extension module allow customers to checkout ONLY if shopping
cart total is over minimum value
defined in extension module admin setting.
How to make Minimum Order Total for Checkout
:
1. Edit module setting from modules of extension menu
2. Set the Minimum Cart value the minimum price for checkout
3. Set the error Message which you want to display on error
4. Enable the module status and save the setting.





Features:
This Extension allow your customers to checkout ONLY if shopping cart total is over min value defined in extension module admin setting.
Note :
It support two types of checkout
check based on subtotal (No discount, vouchers etc included)
check based on total (final value, include discount, vouchers etc)
you can set Warning messages defined from admin area.
Note:
Work for radio type only. Tested on default theme and may need little bit customisation for Custom Theme.
Compatibility:
— The extension is tested and guaranteed to work under
2.x.x, 3.x.x versions of opencart
and its all distributions.



Demo
Login Details:
Username: demo
Password: demo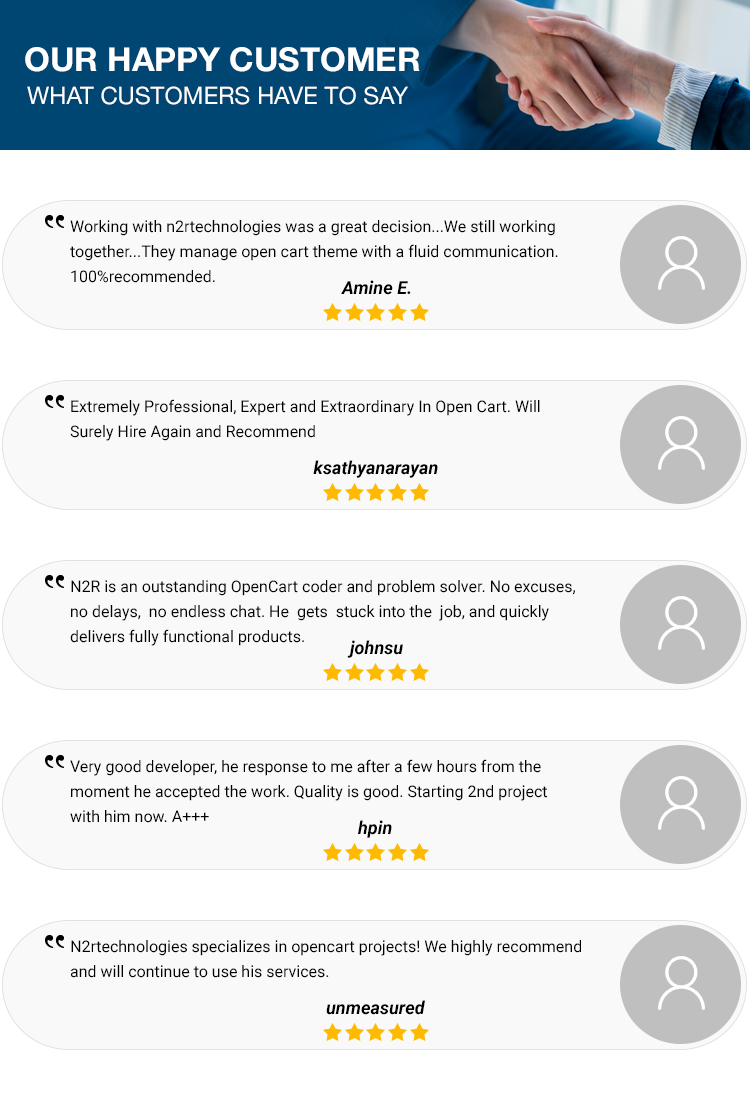 Check all of our extensions here
For support, please send mail to
email:
info@n2rtechnologies.com
skype: n2rtechnologies
Please don't forget to
rate the extension.