Full width slider extension
adds a full width(total width of the page) slider in your Opencart Store. It will be arrive when it is stimulate in Modules and design. Also you need a active set of Banners to show in full width slider.
Affect your company(your store) with a full width slideshow.





How to make a full width slider:
1.G to layout->design and edit the home layouts setting.
2.Add the new module in the Home Full Slider tab and create a new slide show by selecting the slidesshow home page option.
3.Now save the setting.
4.After saving the setting you are able to visible the full width slider on the home page
Features:
The best method to integrate a full width slider for Default Theme in OpenCart.
Easy in use. Select your banners via 'Design'-> 'Banners'.
The design of the full width slider is the same as the default slideshow, so it will fit in your store.
Uses the internal modification system OCMOD, so there is no need to change any core files.
English language included, other may follow - you can do a request via comments after purchasing.
Future updates included.
Compatibility:
— The extension is tested and guaranteed to work under
2.x.x, 3.x.x versions of opencart
and its all distributions.



Demo
Login Details:
Username: demo
Password: demo
Check all of our extensions here
For support, please send mail to
email:
info@n2rtechnologies.com
skype: n2rtechnologies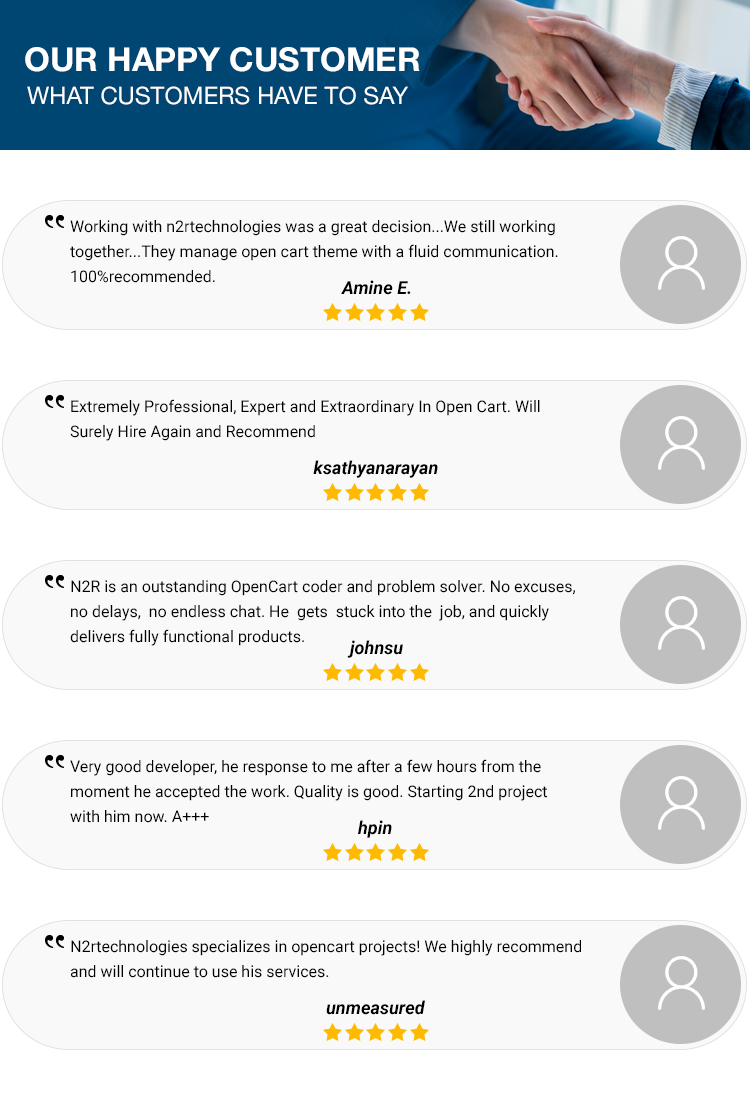 Please don't forget to
rate the extension.