With this extension you can select an image for out of stock products (products with quantity 0 or less).
Your selected image will be placed over the main product image.
You can set width, height and position of the label in the module settings.
Demo:
Module Settings
Front-end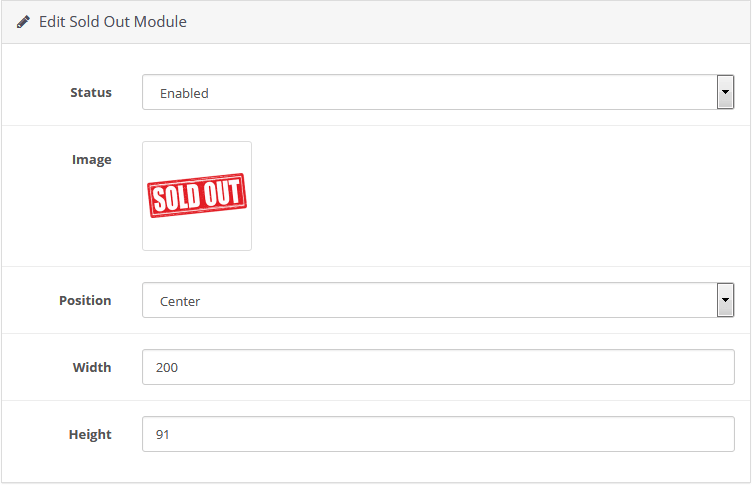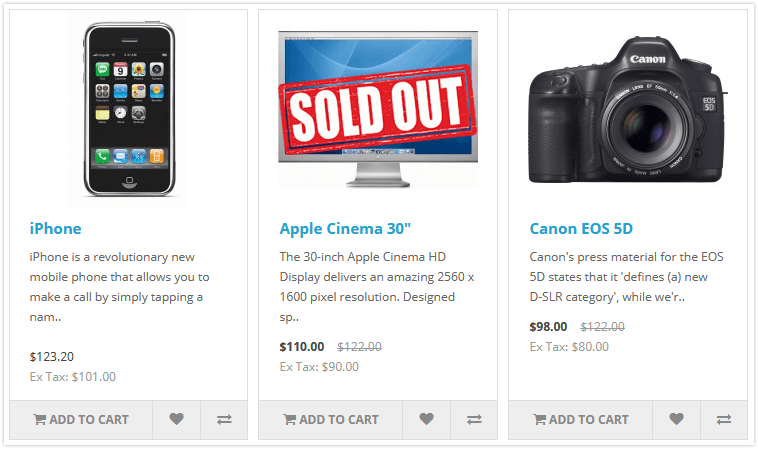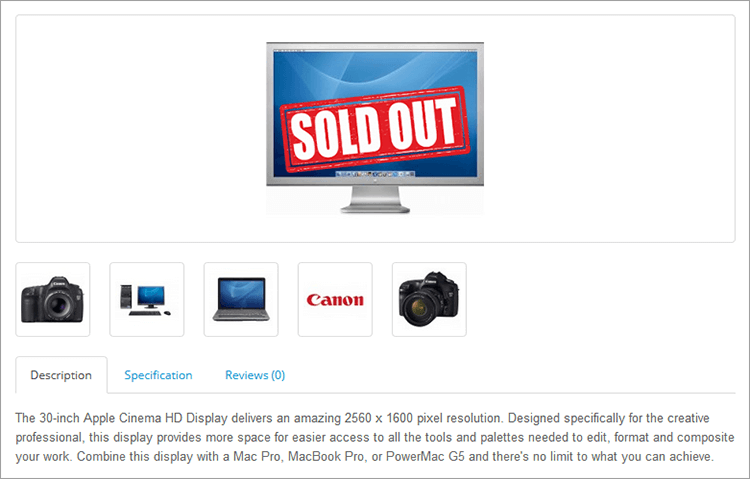 Free Installation and Support
No core files are changed.
Install Instructions
- Login to your OpenCart Admin panel
- Go to Extensions > Installer and upload extension suited for your OpenCart version
- Go to Extensions > Extensions > modules > DigitCart - Sold Out > Install and configure it.
- Go to Extensions > Modifications and click Refresh