Admin Category Filter
module extension helps in managing large number of category in a very easy and faster way using auto suggestions. This module useful for admin. This module also useful for filter category by some keyword or suggestions list of category name. Why you click on pagination to go to specific category in admin, just search the category through using filters. It is very much important for stores having huge amount of categories as with this you can search the category by name.
Pros:
It automatically suggest the categories list when you start searching with some keywords.
You can directly search a category by selecting it from drop down and click filter. This way you don't have to search for a category in all the pages.
If you want to search all the categories starts with or have some word/character in it, you can just enter that word and filter. It will list down all the categories having that word in its name.






Features:
It is very simple and easy to use.
It does not overwrite any opencart default files.
Full documentation and set up support available.
How to Use:
Install the module and go to catalog->categories menu and see the category filter and use.
Compatibility:
— The extension is tested and guaranteed to work under
2.x.x, 3.x.x versions of opencart
and its all distributions.



Demo
Login Details:
Username: demo
Password: demo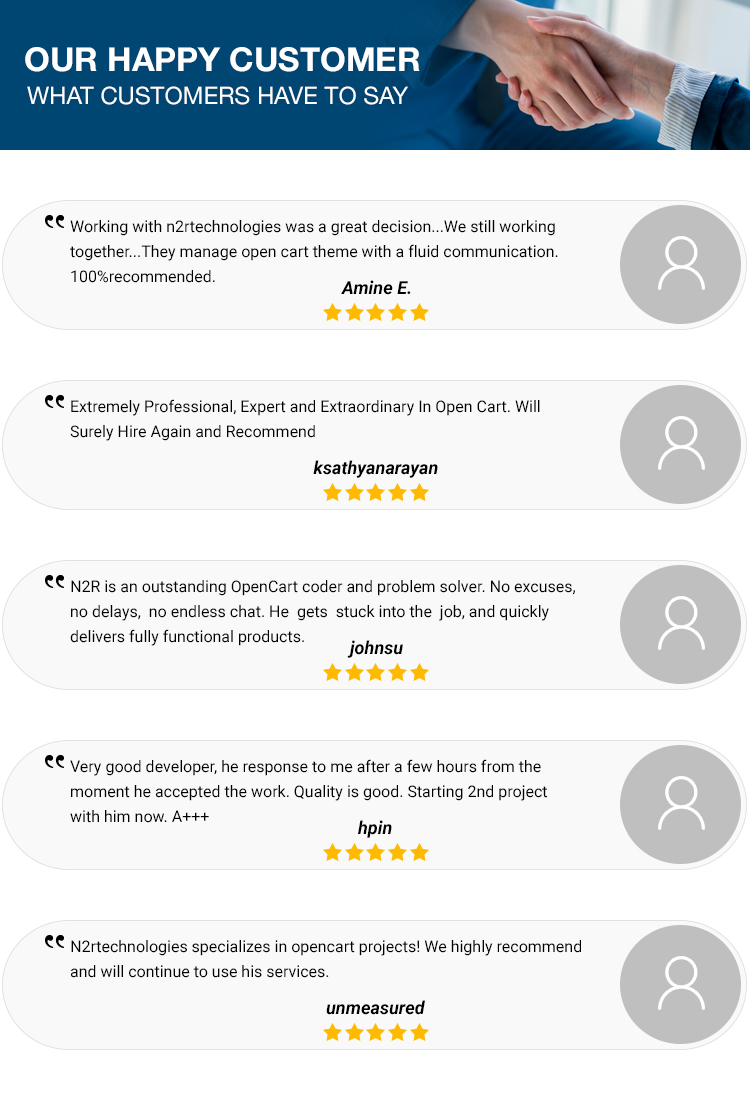 Check all of our extensions here
For support, please send mail to
email:
info@n2rtechnologies.com
skype: n2rtechnologies
Please don't forget to
rate the extension.