YouTube Gallery Ultimate Video Solution
Looking for easy and fast YouTube integration to your site? … We have you covered.
YouTube Gallery Ultimate Video Solution module allow you to create YouTube galleries on your site and make your
visitors stay longer on your site
.
With this module you can list all your channel uploaded videos and it comes with a lot of neat features.
This
super fast
solution allows to load up to 50 videos per page without the need of loading the video in embed mode.
Main features includes the ability to make it as a stand-alone separate page or as module placed in your layout.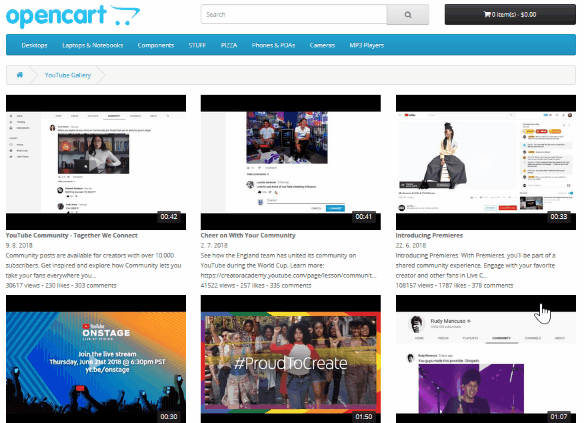 Featured
✪ Super-Fast
✪ Video to Product Images EXTENSION
✪ Highly customizable
✪ Stand-alone Page Mode
✪ List Your Channel
✪ List any Playlist
✪ Real-time Pagination / Static page load
✪ Ajax Loading / Dynamic load
✪ Grid Style
✪ Videos Per Row
✪ Description
✪ Likes
✪ Views
✪ Comments
✪ Duration
✪ Full screen Mode
✪ Auto Play
✪ Mobile friendly
✪ 100% new files
✪ Easy to use / install
And more...
Demos
Default Demo:
Default Demo with Pagination OC 21
Video to product image EXTENSION
Grid Demo:
GRID Demo with Ajax load OC 22
Module Demo:
Module demo Contact OC3+
Module demo Categories OC3+
Admin Demo:
ADMIN DEMO
(guest/guest)
Installation
See Documentation...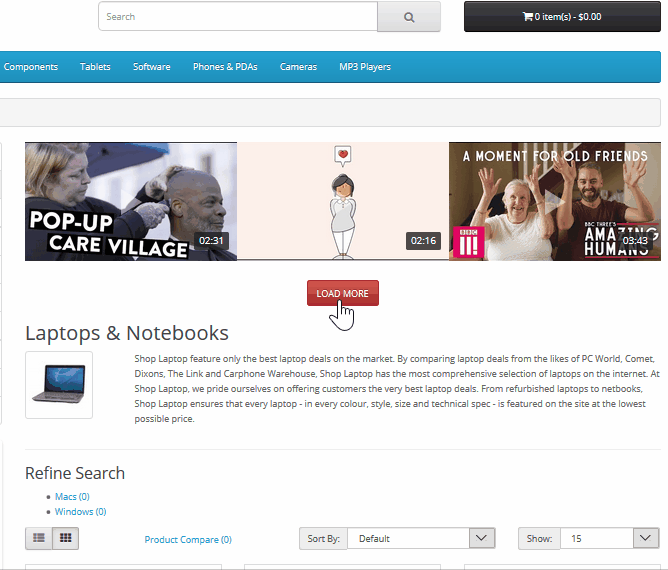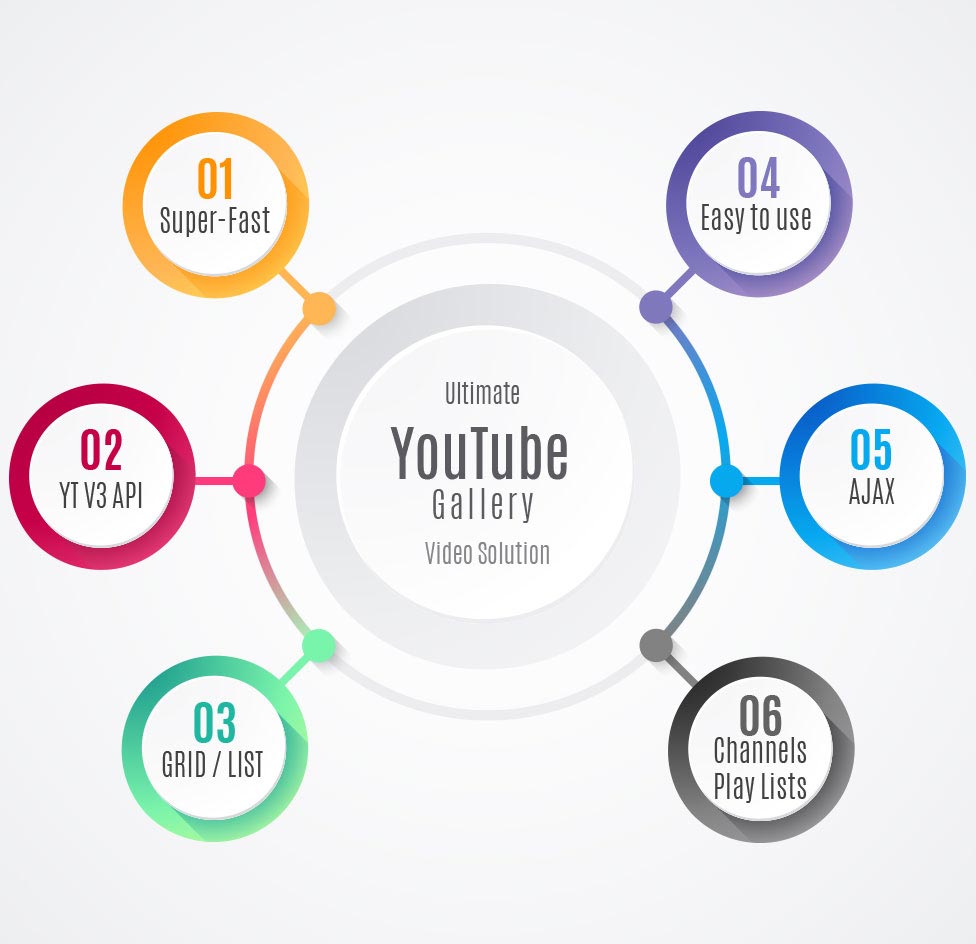 Tags: youtube, videos, api, v3, youtube gallery, gallery, video , ultimate, video solution, solution, fast, product, channel, youtube channel, video list, list, play list, playlist, playlists, module, stand alone, Super-Fast, Highly customizable, Standalone Page Mode, List Your Channel, List any Playlist, Real-time Pagination, Static, page, load, Ajax, Loading, Dynamic, load , Grid Style, Videos, Per Row, Description, Likes, Views, Comments, Duration, Full screen, Mode, AutoPlay, Mobile friendly, 100% new files, Easy to use, install, more, easy, best, Video to Product Image, Product Image, thumbnail