Add Extra Charge after an Order from Admin
extension allows you to quickly and easily "
Add Extra Charge for an Order
", when you edit the order from admin panel of the total tab, if there is an extra cost involved in order processing after order is placed by customer.
Customize total by adding
custom charges
(for any involved in order processing) for an order from admin panel after placing an order by a user or customer.
Many times we need to add extra charges for store order but can not add that extra charge direct to product but cannot be added with opencart default module.
This module helps you add multiple customized totals with custom text to your order from admin side. Like COD Fees, Product Insurance, Priority Shipping charges, etc.
Many times store admin needs to
add extra charges for the order
but can't add this to opencart default modules.
This extension helps you to
add customized charges with custom text
to your order
from the admin side
.
- Supports multi-language and currency
controlled by total tab of sales->order menu from admin panel .
- If you need to add extra charges to totals Like Convenience charges, Delivery charges, Extra fees or any kind of extra total. You can easily add your own custom text and charge.






Key Features:
--------------------------------------------------------------------------------------------------------------------------------------------
✔ Plug and Play.
✔ No any core file Change
✔ Admin can add any type custom charges with text.
✔ Admin can create multiple custom charges and
✔ Admin can apply single as well multiple charges at same time in Order total.
✔ Custom charges will apply on cart page, Checkout page and in Order total.
✔ All things are controlled by admin.
✔ Custom charges will apply on cart page, Checkout page and in Order total.
How to try demo or use this module functionality:
1) Go to the sales orders page in admin.
2) Click add or edit on any order and continue till step 5: Totals
3) Check new block "Add custom total".
4) Just add your own custom text and amount in custom total and click save.
How to enter custom charges?
1. If you want to add any custom total price and text like below image you can do that and then click save. Order totals shall be updated once saved.

Please check the links for demo



Demo
Login Details:
Username: demo
Password: demo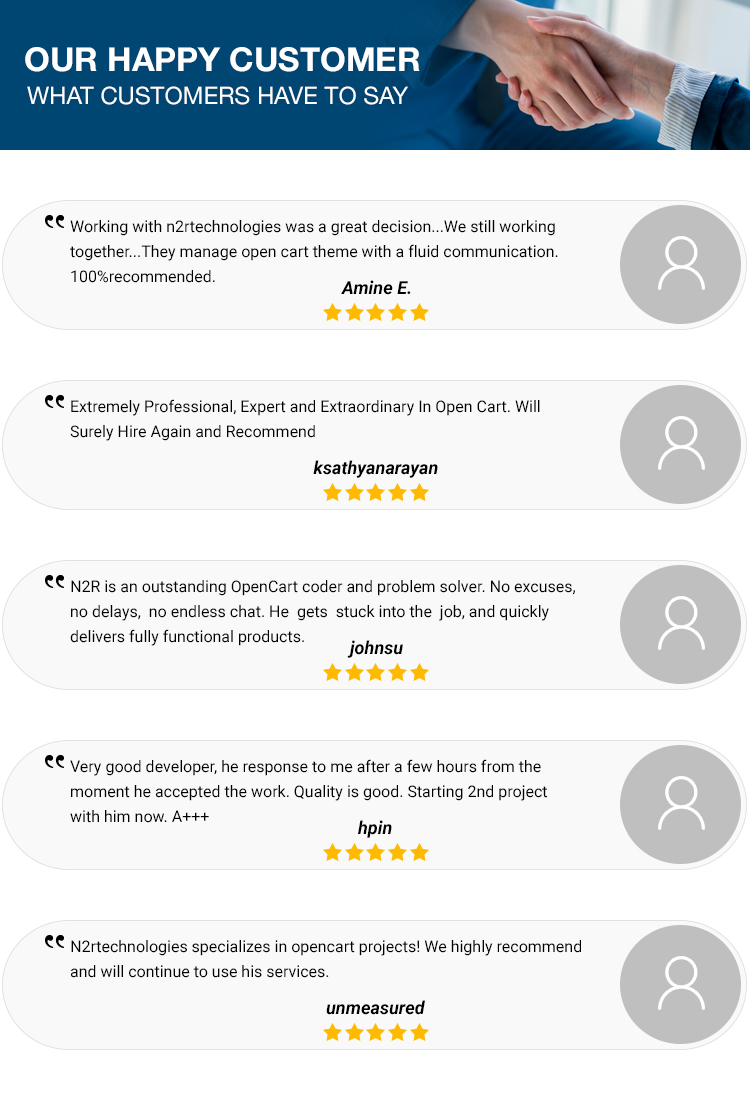 Check all of our extensions here
For support, please send mail to
email:
info@n2rtechnologies.com
skype: n2rtechnologies
Please don't forget to
rate the extension.