With the help of this extension you can add Special Price According to Categories . You can also add special Price according to different customer group which will be more beneficial in saving your time and money . So this extension will be helpful to save your time and money.

* Apply Discount Quickly to all Products In Category.
* Discount Special Offer By Selected category.
* ADD Discount Special Price According to Customer Groups.
* Add Discount in main category it's discount will automatically apply on sub category of that products.
* Multi-Language Supported
* Compatible with all major custom opencart Themes.
* One click Installation
* Easy Installation and setup.
* Uses OpenCart's built-in module system (no core files are overwritten).
* Excellent & Best Support.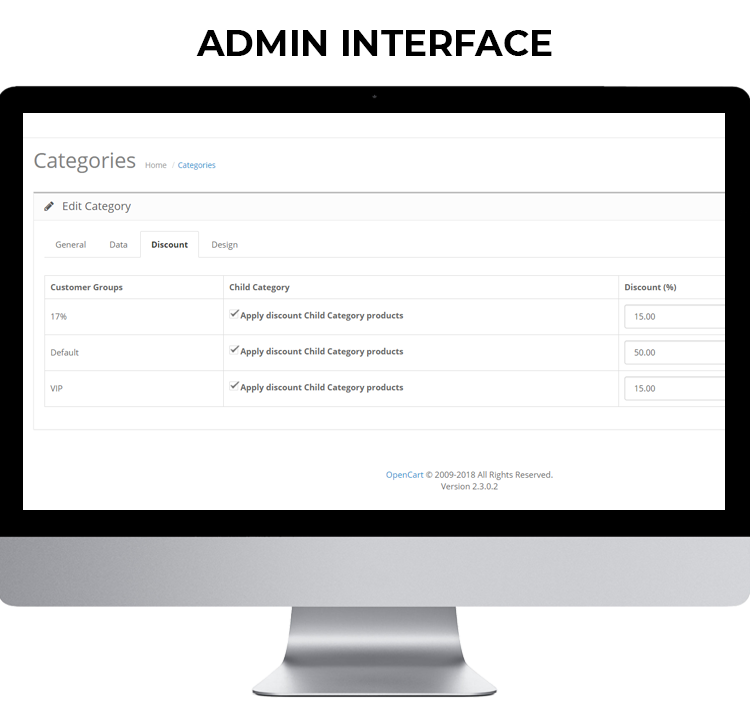 For Support : support@extensionsbazaar.com
For Enquiry : info@extensionsbazaar.com
Live Support