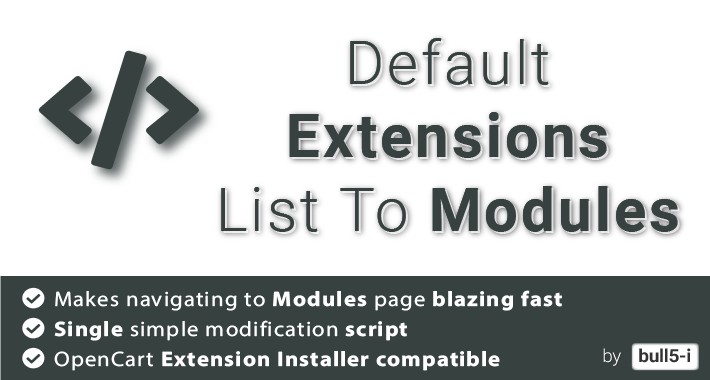 What does it do?
This simple OCMOD script makes the Extensions > Extensions page load the Modules by default (instead of Analytics)

Starting from OpenCart 2.3 all different type of extensions are gathered under the single Extensions > Extensions page with option to filter the required type. Unfortunately the default filter chooses Analytics which is hardly ever the type of extension somebody wants to see when visiting the Extensions list page. Modules page is the most often used Extensions type by far and this little snippet saves you several clicks and a "ton" of wait time when trying to navigate to the Modules view, because it makes it the default selection!

Do you like the extension?
If you like the extension, please rate it or leave a comment below :)

Problems & Questions
If you have questions or issues with the extension please do not raise them in the comments section, instead use the 'Get Support ' button.