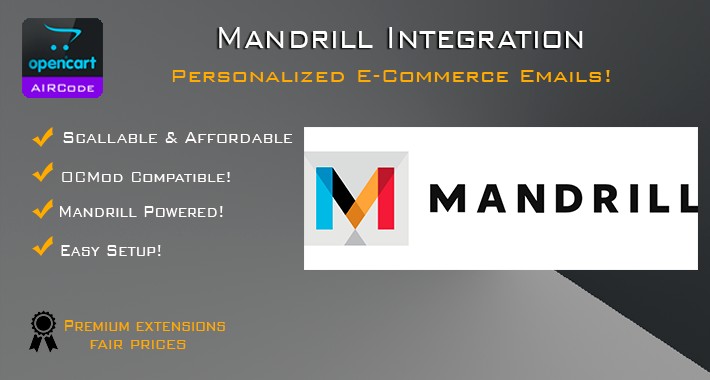 Mandrill Email Integration

Mandrill, a transactional email platform built by Mailchimp, is a powerful delivery service that can be used for personalized, one-to-one e-commerce emails, and automated transactional emails like password resets, order confirmations, and welcome messages.

How to use:

You can select the mail engine in your System Section -> Mail Tab. Select Mandrill and provide API Key.

Features:
1. Mandrill Powered!
2. Easy Setup!
3. No core file replacements! OCMod in use!
4. OpenCart 3.0.x Support!

Installation:

Unzip and upload the contents of the 'upload' directory into your OpenCart root. Then, clear Modification cache and you're good to go.